The Chicago Recovery Plan invests over $1.9 billion in new and existing initiatives. Over the lifespan of the Chicago Recovery Plan, there will be frequent opportunities to partner with Chicago organizations and we look forward to these partnerships. Please see below for open funding opportunities.
For more information about the Department of Planning and Development's Recovery Plan programs and grant opportunities, please visit DPD's Chicago Recovery Plan Projects site.
If your organization is interested in applying for funding opportunities, becoming an delegate agency or vendor, or learning more about doing business with the City of Chicago, please also refer to the Resources page.
---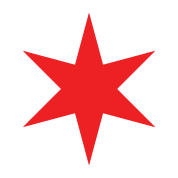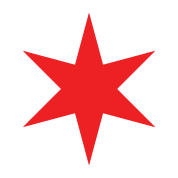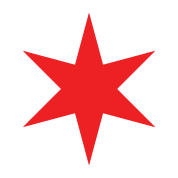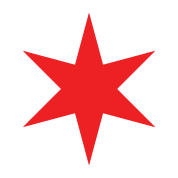 ---
Chicago Recovery Plan Current Bids and Grant Opportunities
Opportunity
Description
Eligibility
Announcement Date
Close Date
Solicitation Number
Specification Number
Soliciting Department
Request for Candidates: Hospitality needs
WBC is seeking to create a vendor pool of small, Chicago-based hospitality vendors that would be interested in servicing corporate-style events.
Small hospitality businesses under 500 employees located in Chicago
Rolling
N/A
N/A
World Business Chicago
Diverse Learners Recovery Fund Program Administrator
RFP seeking qualified program administrator to implement Diverse Learners Recovery fund for students with disabilities, and give out $500 cash assistance from a $5 million fund.
Program administrator who can implement and distribute cash assistance
5/12/23
7/8/23
9379
1267806
Mayor's Office for People with Disabilities
Technical Assistance & Program Providers
DCASE seeks consultants to provide technical assistance and program support for (2) American Rescue Plan funded programs: Together We Heal Creative Place and Chicago Arts Recovery Program.
Chicago residency required.
Nonprofit, for-profit, and sole proprietorships are eligible to apply. Minimum Expertise of 2 years for the Category/Categories for which you are seeking a contract.
6/23/23
7/24/23
NA
9225001
Department of Cultural Affairs & Special Events
Chicago Arts & Health Pilot for Creative Workers: Cohort Coordinator
The Cohort Coordinator will be responsible for administrative and mentor support for the artist Community Health Worker apprentice cohort placed in City mental health clinics.
Chicago residency required. Bachelor's Degree in a related field supplemented with 4-6 years of experience; or an equivalent combination of education and training required.
7/3/23
7/28/23
NA
NA
Department of Cultural Affairs & Special Events
---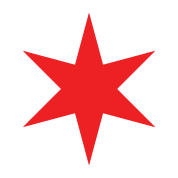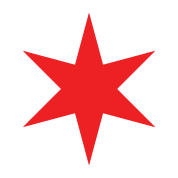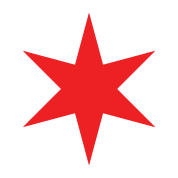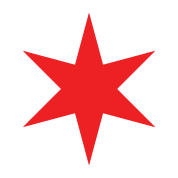 ---
Opportunity

Description

Eligibility

Announcement Date

Close Date

Solicitation Number

Specification Number

Soliciting Department

Chicago Recovery Plan Community Development Program Administrators

Seeking one or more Program Administrators to support the development, launch, and operations of portions of the Chicago Recovery Plan's community development program.

Companies with demonstrated experience in this area and with interest in making their services available to the City of Chicago

10/27/2021

12/8/2021

3887,1

1233639

Department of Planning and Development

Service Coordination and Navigation for Youth (SCaN)

SCaN pairs youth with a full time "Navigator" seeks to stabilize eligible youth in their environment, increase their self-efficacy, and assist in their transition to adulthood.

Nonprofit agencies with experience in violence prevention and youth programs serving youth ages 14-24 at the highest risk of violence involvement.

9/15/2021

9/28/2021

8220,1

1228927

Department of Family & Support Services

Chicago Resilient Communities Monthly Cash Assistance Pilot: Outreach & Recruitment

Seeking an agency to act as lead agency on outreach and recruitment functions for the pilot and drive awareness

Nonprofit charitable organizations. Respondents may apply as a lead agency OR in partnership with multiple agencies, where one agency serves as the lead agency

1/31/2022

2/18/2022

8470

1240274

Department of Family & Support Services

Chicago Resilient Communities Monthly Cash Assistance Pilot: Program Administrator

Seeking an agency to manage 5 core program administration functions: coordinating end-to-end participant experience; providing the technology platform; application verification; onboarding with benefits counseling; and payment distribution & management.

Nonprofit charitable organizations. Respondents may apply as a single agency OR in partnership with multiple agencies, where one agency serves as the lead agency

1/31/2022

2/18/2022

8471

1240274

Department of Family & Support Services

Broadband Consultant

The City of Chicago aims to close the digital divide in Chicago. The City is looking to build upon "Chicago Connected" and continue broadband expansion.

A third-party consultant experienced in designing and implementing equitable broadband solutions.

01/18/2021

02/18/2021

8433

1238786

Office of Budget and Management

DFSS Youth Services Chicago Youth Service Corps (CYSC)

Support youth development of young Chicagoans ages 16-24 as local leaders through the creation of paid, service-learning opportunities focused on local/civic engagement.

Delegate agencies with experience in youth programming for ages 16-24 that is focused on leadership development through civic engagement, service-learning projects.

01/12/2021

02/23/2021

8376,1

1235861

Department of Family and Support Services

DFSS Youth Services - Summer Youth Employment Program (SYEP)

The SYEP Program is delivered during the summer by providing youth with job placement or specialized training program offered by the awarded respondent.

Delegate Agencies with experience in implementing subsidized youth employment programs, internships, or specialized training programs for young people ages 16-24.

01/12/2021

02/24/2021

8375,2

1235846

Department of Family and Support Services

DFSS Youth Services Chicagobility RFP

Provide the opportunity to building their self-discovery and self-awareness through career exploration to young people by exposing them to various public and private sector industries

Delegate Agencies with experience in implementing project-based learning, workforce development, civic engagement, and training programs for young people ages 14 and 15.

01/12/2021

02/24/2021

8361

1234841

Department of Family and Support Services

Chicago Recovery Plan Grants for Community Development

Grant funding to support local commercial, mixed-use, and light manufacturing development.

Open to community developers, business owners, entrepreneurs, and property owners.

12/23/2021

First round: 1/31/2022

Second round: 3/10/2022

N/A

N/A

Department of Planning and Development

Public Outdoor Plaza (POP!) Program

Grant to fund creation of community gathering spaces on vacant lots to serve as destinations for local residents, shoppers, commuters and neighborhood visitors.

More info: Public Outdoor Plaza (POP!) Program

Delegate agencies, business organizations, chambers of commerce, and other non-profits. Additional location eligibility in the RFP document.

2/10/2022

3/11/2022

8510

1240258

Department of Planning and Development

Domestic Worker Relief Fund

Seeking a nonprofit agency to administer one-time cash assistance to low-income domestic workers, from outreach to payment distribution.

Nonprofit charitable organizations

2/18/2022

3/11/2022

8486

1240624

Department of Family & Support Services

Corridor Ambassadors Program

Funding for organizations to staff Community
Ambassadors on major commercial corridors across the city to create a visible, welcoming
presence and encourage residents and visitors to frequent the businesses and amenities on the corridors.

Local community organizations and other not- for-profit organizations (501c6 and 501c3)

03/04/2022

04/1/2022

8535

1242024

Department of Planning and Development

Public Outdoor Plaza (POP!) Program

Grant to fund creation of community gathering spaces on vacant lots to serve as destinations for local residents, shoppers, commuters and neighborhood visitors.

More info: Public Outdoor Plaza (POP!) Program

Delegate agencies, business organizations, chambers of commerce, and other non-profits. Additional location eligibility in the RFP document.

3/22/2022

4/8/2022

8594

1243875

Department of Planning and Development

DV Legal Services for Gender-based Violence & Human Trafficking Survivors

DFSS seeks applications from organizations to provide direct legal representation for survivors of gender-based violence (GBV) and/or human trafficking (HT)

Non-profit charitable organizations

3/17/2022

4/15/2022

8538

1242079

Department of Family & Support Services

Emergency Financial Assistance for Gender-based Violence and Human Trafficking Survivors

DFSS seeks organizations to provide immediate cash assistance to survivors of gender-based violence (GBV) and/or human trafficking (HT) in Chicago

Non-profits

3/30/2022

4/26/2022

8578

1243429

Department of Family & Support Services

Chicago Rapid Re-housing for Survivors of Gender-based Violence and Human Trafficking Program Coordinator

DFSS seeks applications from organizations to provide the financial administration and to coordinate the placement and support services for survivors of gender-based violence (GBV) and/or human trafficking (HT)

Non-profits

3/31/2022

5/4/2022

8591

1243778

Department of Family & Support Services

Administration of City of Chicago's Private Security and Lighting System Rebate Program

Seeking a third party administrator willing and able to review, process, provide customer service, and ensure compliance with the City's rebate program.

Organizations or companies with relevant experience

4/19/2022

5/5/2022

8672,1

1244390

Department of Finance

Project Management Chicago Block Clubs

Seeking a contractor to serve as a Project Manager to support Chicago's block clubs and neighborhood organizations

Companies or organizations with relevant experience

4/20/2022

5/4/2022

8670,1

1244856

Department of Assets, Information and Services

Building a Network of Trauma-Informed Centers of Care

Expanding support for publicly funded mental health services that provide care for persons irrespective of their ability to pay, health insurance status, or immigration status

Organizations with a history of providing mental health services

4/8/2022

5/9/2022

8562

1242730

Department of Public Health

Chicago Resiliency Fund 2.0 Program Administrator Re-Release

Seeking agencies to administer one-time cash assistance to low-income residents who have been negatively impacted by COVID-19 but faced barriers to qualifying for other financial relief.

Non-profits

4/13/2022

5/11/2022

8657

1241544

Department of Family and Support Services

Chicago Resiliency Fund 2.0 Outreach and Recruitment RFP

Seeking adjencies to conduct outreach and recruitment for cash assistance to low-income residents who have been negatively impacted by COVID-19 but faced barriers to qualifying for other financial relief.

Non-profits

4/13/2022

5/11/2022

8606

1240624

Department of Family and Support Services

Marketing and Communication Service for the Community Safety Coordination Center

Seeking a qualified organization to develop and deliver marketing for events and activities, creating awareness of progressive city efforts in violence prevention

Marketing and communications organizations

4/12/2022

5/13/2022

8659

1242710

Department of Public Health

Project Management Team Service to Support Engagements and Operational Activities at the Community Safety Coordination Center

Seeking a project management team to support coordinating and executing the City's approach to engagement with residents and organizations working to reduce violence

Project management organizations

4/12/2022

5/13/2022

8658

1242725

Department of Public Health

Central City Recovery Program

Providing funding to Chicago non-profits to design and implement street/ alley activations or creative installations that will support the Central City area recovery from the COVID-19 pandemic.

Non-profit organizations

5/9/2022

5/24/2022

8748

1246937

Business Affairs & Consumer Protection

Family Connects Chicago: Regional Community Alignment Boards

Identify delegates who will develop, staff, and support the regional boards and facilitate cross-regional and citywide community alignment activities for Family Connects Chicago.

Organizations with collaborative or community engagement efforts

5/5/2022

6/6/2022

8648

1244988

Department of Public Health

Mobilizing and Sustaining a Chicago Community Health Response Corps

CDPH seeks to sustain community outreach and public health workforce development through a Community Health Response Corps that will support residents in priority community areas most affected by the pandemic.

Non-profit organizations

5/27/2022

6/27/2022

8701

1246179

Department of Public Health

Expanding Capacity for Street Outreach and Violence Interruption Services

Identify six community-based organizations to
contribute toward street outreach efforts in high priority community areas.

Non-profit organizations

6/2/2022

7/5/2022

8571

1243129

Department of Public Health

Nonprofit Capacity Building Program

Identify nonprofit capacity builders that can design and manage (1) Chicago Recovery Plan readiness summits, (2) application assistance workshops, and (3) community outreach.

Nonprofit and for-profit organizations

7/6/2022

7/29/2022

8870

1246937

Department of Business Affairs & Consumer Protections

Together We Heal Creative Place Program

Grants to support artists and organizations in designing and implementing art projects that promote healing and transformation in Chicago's neighborhoods

Individual artists and organizations in communities disproportionately impacted by the pandemic

6/15/2022

7/29/2022

N/A

N/A

Department of Cultural Affairs and Special Events

Chicago Recovery Plan Grants for Community Development

Grant funding to support local commercial, mixed-use, and light manufacturing development.

Open to community developers, business owners, entrepreneurs, and property owners.

-

8/19/2022

N/A

N/A

Department of Planning and Development

Small Business Storefront Activations Program

Grant funding to implement a mix of small business pop-ups and artistic window displays in vacant storefronts.

Small businesses

8/23/2022

9/9/2022

8924

1246937

Business Affairs & Consumer Protection

Family Connects Chicago: Regional Community Alignment Boards- Region E and Region F

Identify delegates who will develop, staff, and
support the Family Connects regional boards and facilitate cross-regional and citywide community alignment activities.

Not-for-profit agencies with a 501(c)3 status

8/17/2022

9/19/2022

8895

1250679

Department of Public Health

Non-Congregate Shelter Acquisition Program

Seeking proposals for the acquisition and possible rehabilitation of properties within the City of Chicago to be used as Non-Congregate Shelter for people experiencing homelessness.

Operators of existing homeless shelters

9/27/2022

10/17/2022

N/A

N/A

Department of Housing

Food Equity: Community Growers Program

Seeking a lead delegate agency to provide technical assistance and small grants to urban agriculture organizations.

Nonprofit and for-profit organizations with experience in urban agriculture

9/23/2022

10/21/2022

9066

1255904

Business Affairs & Consumer Protection

My CHI. My Future. Year-Round Safe Spaces for Youth

Seeking delegate agencies to deliver the Year-Round Safe Spaces for Youth initiative, a series of fun and safe events for youth and their families to ensure local youth have meaningful and safe out-of-school time opportunities.

Community-based organizations

9/29/2022

11/4/2022

9072

1256234

Department of Family & Support Services

Community Wealth Ecosystem Building

Identify delegate agencies to provide technical assistance to organizations seeking to develop and implement community wealth building models. Learn more here.

Nonprofit and for-profit organizations

9/19/2022

11/15/2022

9036

1255326

Department of Planning & Development

Request for Information: Neighborhood Broadband Solutions

The City seeks recommendations for how to leverage its physical assets and Chicago Recovery Plan funds to increase broadband access and adoption in communities.

Responses are encouraged from internet builders, operators, and investors, in addition to non-profits and philanthropic foundation

9/27/2022

11/7/2022

N/A

N/A

N/A

Equitable Transit Oriented Development (ETOD) Implementation Program

The City seeks proposals for a delegate agency to develop and administer an ETOD implementation program.

Organizations with experience engaging communities and supporting grassroots development initiatives.

11/16/2022

12/09/2022

9138

1258994

Department of Planning & Development, Department of Housing

Youth Services: Youth Intervention Pathways

DFSS seeks agencies to coordinate services for youth that have interactions with the Chicago Police Department.

Organizations with experience coordinating youth services

12/1/2022

1/6/2023

9153

1259434

Department of Family & Support Services

My CHI. My Future. Community Anchor Organizations

DFSS seeks to fund delegates to convene community-level stakeholders and caring adults committed to youth development to mobilize and connect young people of all ages to engaging and meaningful out-of-school time programming in their community.

Community-based organizations with experience in community-level convening, strategic planning, and youth development programming

12/28/2022

2/3/2023

9215

1261336

Department of Family & Support Services

Community Wealth Building Planning and Pre-Development Grants

This program will grant up to $150,000 to approximately 20 eligible organizations to execute planning and pre-development activities for a community wealth building project during a twelve-month period.

Nonprofit and
for-profit organizations

1/18/2023

3/15/2023

N/A

N/A

Department of Planning & Development
Reentry and Employment Navigation

DFSS seeks respondents with the capacity to provide employment training and navigation, and connection to wraparound services to a robust population of returning residents transitioning from Cook County Department of Corrections and the Illinois Department of Corrections.

Nonprofit, Community-based, and Faith-based organizations

2/17/23

03/23/23

9274

1258859

Department of Family and Support Services
Housing Navigation

DFSS seeks respondents with the capacity to provide housing navigation and connection to wraparound services to a robust population of returning residents transitioning from Cook County Department of Corrections and the Illinois Department of Corrections.

Nonprofit, Community-based, and Faith-based organizations

2/17/23

3/23/23

9128

1258859

Department of Family and Support Services