COVID-19 Wastewater Monitoring
---

COVID-19 Wastewater Monitoring

---
Wastewater Monitoring In Chicago
The Chicago Department of Public Health (CDPH) has developed a wastewater surveillance system to monitor SARS-CoV-2 in the City. "Wastewater," also referred to as "sewage," includes water from households and sewers that can contain human fecal waste. Infected individuals both with and without symptoms shed SARS-CoV-2 in their stool, thus wastewater can be a supplemental tool (along with case counts and ICU admissions) to measure COVID-19 activity in a community over time.
CDPH's wastewater surveillance strategy is multilayered. Some of the layers sampled include:
In partnership with the Illinois Department of Public Health (IDPH), wastewater treatment plants that serve Chicago residents are tested. Each of the wastewater treatment plants covers more than a million people. This is the most 'zoomed out' scale of wastewater surveillance in Chicago and provides information about general trends across the Chicago region.
Local sewers from each of the six Healthy Chicago Equity Zones as well as additional sites selected according to their vulnerability to COVID-19 and the relative availability of clinical testing (prioritizing communities with less access to COVID-19 testing). These sites provide some information on 'neighborhood level' trends.
Some specific high-risk facilities (including O'Hare International Terminal) also have testing at the facility level. This is the most 'zoomed in' scale – it can be useful in the detection of new variants, or for specific public health responses in large congregate facilities experiencing outbreaks of COVID-19.
Samples are generally collected twice weekly – this reflects a cross-departmental effort to identify viable sampling locations (e.g., manholes), map those locations to the communities living in the vicinity, and collect and test those wastewater specimens.
Data from CDPH's wastewater surveillance system is used – alongside various other forms of public health surveillance data – to inform the City's COVID-19 response, for example by prioritizing communities for enhanced COVID-19 testing or vaccination services. Chicago data is also shared with CDC partners and posted to their dashboard as part of the National Wastewater Surveillance System.
Wastewater Monitoring Dashboard
Chicago's wastewater dashboard displays the normalized levels of SARS-CoV-2 in wastewater samples (represented as dots) and a LOESS regression line of these samples to show the curve of viral levels. 8 sewershed sites and 3 treatment plants (Stickney is divided into North and South sections) are displayed on the dashboard. This dashboard contains information for two main targets in wastewater:
The N1 gene which a genetic marker we test for to determine the presence and levels of the SARS-CoV-2.
PMMoV (Pepper Mild Mottle Virus) which is a marker for human fecal activity.
"Normalization" simply refers to adjusting data for samples at a given site so that they can be compared over time. Because the amount of wastewater flowing changes over time, we must normalize in order to account for these changes.
Treatment plant concentrations are normalized by multiplying the N1 gene copies per liter by the flow rate for the site on the given date.
Sewershed concentrations are normalized by dividing the N1 gene copies per liter by the PMMoV copies per liter resulting in a unitless ratio of virus to people contributing to wastewater at that site.
By evaluating increases and decreases in these normalized values, we can monitor disease activity at each site.
Please note that due to different normalization methods, it is not appropriate to compare data between sites (a value for one site can have a different meaning than that same value for another site). Outlier values that are much higher or lower than surrounding data points are a possibility, this can potentially be due to the impact in variation of who is contributing to the sewer system at a given time, potential variation in viral shedding of SARS-CoV-2 between individuals with COVID-19, and a possible limitation of sampling methodology.
Data are updated every Wednesday.
National Wastewater Surveillance System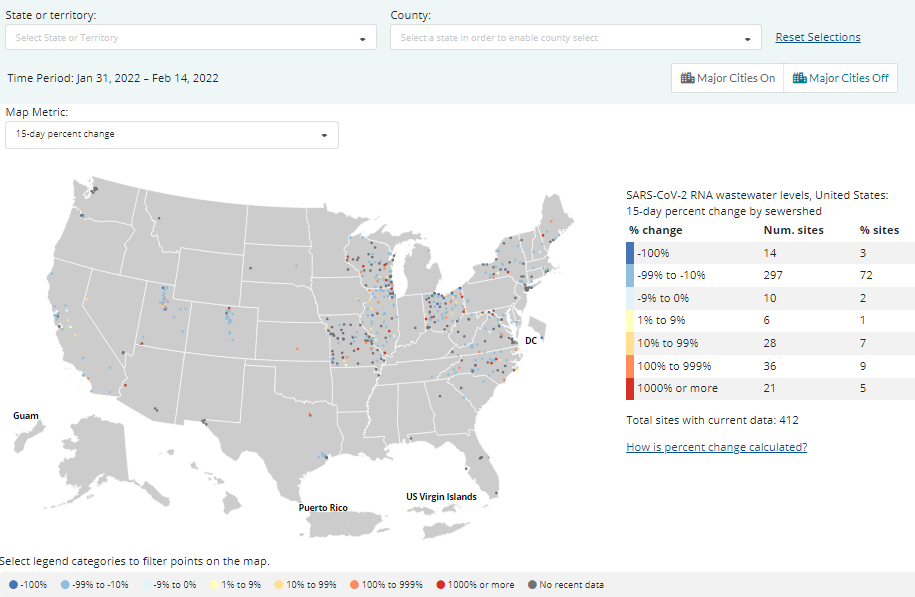 Visit https://www.cdc.gov/healthywater/surveillance/wastewater-surveillance/wastewater-surveillance.html for more information.
Annual Reports
02/14/2023 - 2022 Molecular Surveillance Annual Report: English
Monthly Reports
03/23/2023 - Monthly Data report: Monitoring COVID-19 in Wastewater in the Chicago region: English
02/17/2023 - Monthly Data report: Monitoring COVID-19 in Wastewater in the Chicago region: English
Data Reports
Partners
CDPH contracts with the Discovery Partners Institute (DPI), part of the University of Illinois System, which builds off work that began in 2020, funded by the Walder Foundation (read more about the Chicago Prototype Coronavirus Assessment Network Node here). In building this surveillance system, DPI coordinates expertise from multiple partners to identify possible collection sites, collect samples, conduct SARS-CoV-2 testing and quantification, and to conduct genomic sequencing to identify variants in wastewater samples. These partners include other City departments (e.g. the Department of Streets and Sanitation), the Metropolitan Water Reclamation District of Greater Chicago, and scientists at Northwestern University, Argonne National Laboratory and the University of Chicago.

Frequently Asked Questions

---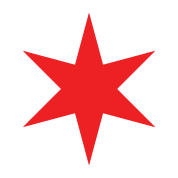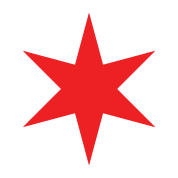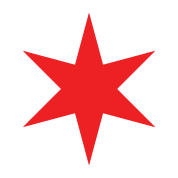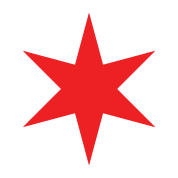 ---