Every single one of us needs to step up and 'Protect Chicago' right now. If we all step up to 'Protect Chicago', we can get back to doing the things we love.
Equity drives all vaccine distribution in the City of Chicago. As we strive to vaccinate the entire city while faced with a limited supply of vaccine, our commitment to equity is more important than ever. Equity is not only part of our COVID-19 strategy, equity is our strategy.
The City has worked to enroll doctor's offices, hospitals, clinics, and FQHCs as vaccination sites in our hardest hit communities. We also provide additional support and outreach to healthcare providers in these communities to help them increase capacity to provide vaccination for the community.
We deploy vaccination strike teams prioritizing critical populations in these areas (e.g. seniors, congregate living settings, employers that have high outbreak rates).
Additionally, we launched the Protect Chicago Plus program and will dedicate vaccine supply and additional resources to the 15 neighborhoods that have been most burdened by the COVID-19 pandemic based on the City's COVID vulnerability index (CCVI), to get these communities at or above the Citywide vaccination rate.
On January 25, Mayor Lori E. Lightfoot and the Chicago Department of Public Health (CDPH), announced Protect Chicago Plus, the plan guiding the City's vaccine distribution to ensure that vaccine reaches the individuals and communities most impacted by the COVID-19 pandemic, especially Black and Latinx residents. It includes three main strategies:
Targets 15 high-need communities based on the City's COVID vulnerability index, to ensure that a significant part of the City's vaccine supply goes to these communities.
Push vaccine and City resources directly to these communities, partnering with community stakeholders to develop tailored engagement strategies, vaccine clinics and strike teams to reach deep into the communities and touch those who may be disconnected from more traditional vaccine administration channels.
Work with community stakeholders to identify settings and groups where vaccine access will most quickly decrease COVID transmission risk and removes barriers to vaccinating these individuals as quickly as possible.
Here's what you need to do to 'Protect Chicago' right now:
Get

i

n

g

back to

normal is going to take all our tools:




Stay 6 ft away from others, and avoid crowds and gatherings

Wear your mask

Wash your hands

often

Get vaccinated when it's your turn
Sign up to volunteer on the Protect Chicago digital team:

Use your personal social media networks to spread the word
Send text messages to fellow Chicagoans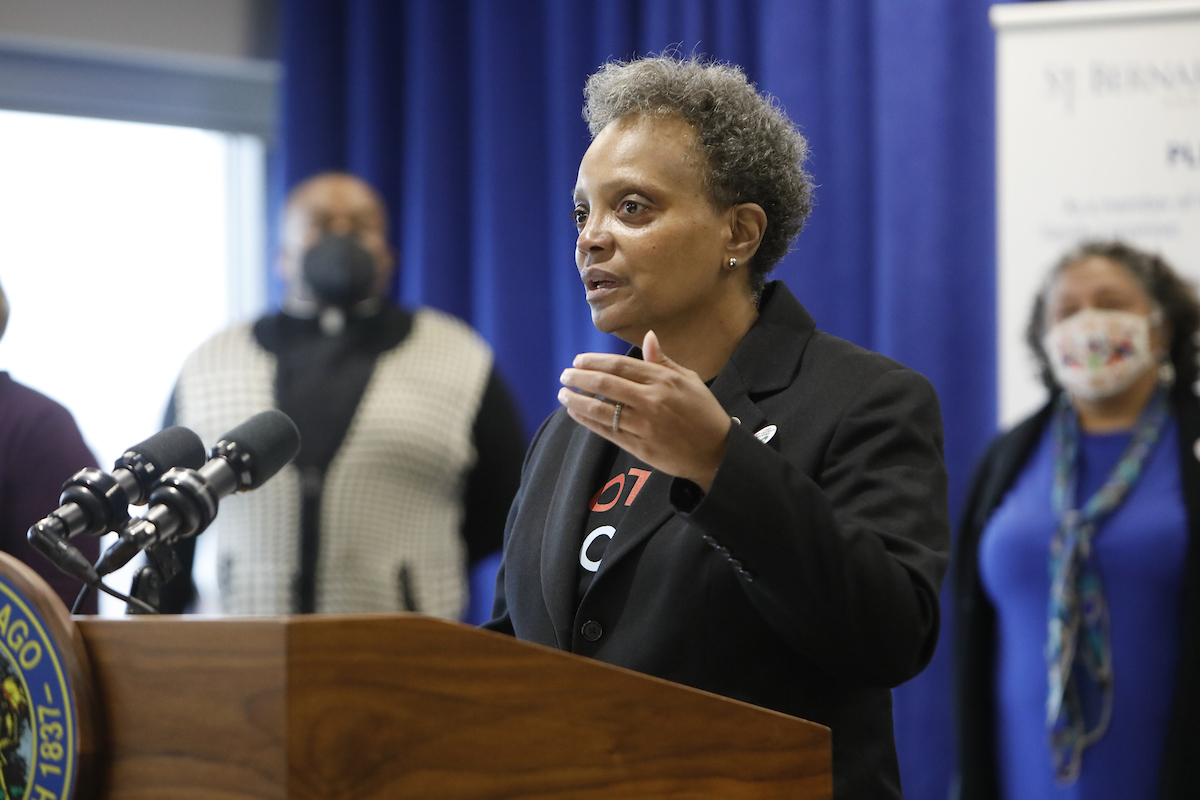 "Equity is not only part of our COVID-19 strategy, equity is our strategy."
-Mayor Lori Lightfoot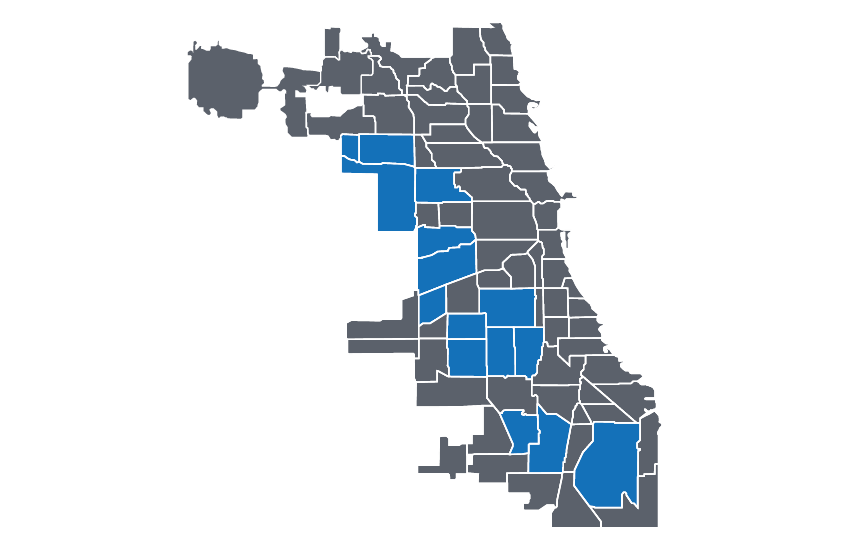 The neighborhoods initially targeted in Protect Chicago Plus are West Englewood, Gage Park, North Lawndale, Chicago Lawn, Englewood, Roseland, Archer Heights, Washington Heights, Austin, Montclare, South Deering, Belmont Cragin, Humboldt Park, Little Village, and Back of the Yards.
Review Chicago's Equity data on the Chicago.gov/COVIDvax.
Frequently Asked Questions
---