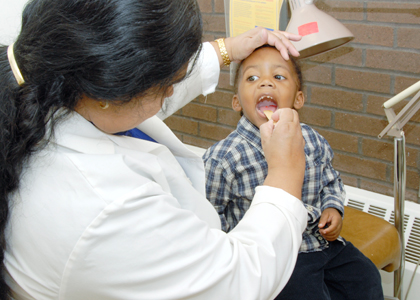 Labor market information shows that nearly all of Chicago's industries have been hit by the current recession. Projections show that the fields of healthcare and education are expected to experience the most growth in the coming years. Drilling down to the more specific, occupation level, we see clear information about the level of education required to access current and future job openings. Specifically, we see that a high school diploma is no longer sufficient for success in today's economy. Chicago's residents need the skills and postsecondary credentials that will allow them to compete in a dynamic labor market.
According to the National Skills Coalition, the largest share of job openings in Illinois through 2016 will be "middle-skilled jobs," which require more than a high school diploma, but not necessarily a four-year or advanced degree. For this reason, CWIC embraced a long-term vision that every Chicagoan attains a high school diploma and a post-secondary credential – be it a two- or four- year college degree, or an occupational certificate – that is relevant to employer demand.
Workforce training programs at Chicago Public Schools and the City Colleges of Chicago serve roughly 150,000 youth and adults each year. The federal Workforce Investment Act system provides employment and training services for another 8,000 youth and adults annually. CWIC is currently engaged in system reform initiatives to improve the return on public investment in these programs, and to make sure that participants are receiving meaningful credentials and experiencing improved labor market outcomes.
The City stays informed about industry trends so our residents know where job growth is predicted to occur.
Link back to our Job Seekers page (People We Serve)