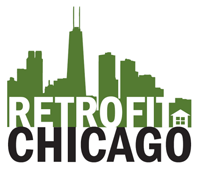 The Retrofit Chicago Residential Partnership provides building owners with a simple, one-stop shop for energy efficiency. By calling 855-9-IMPACT, building owners can learn more about all of the money saving energy efficiency programs available to them and can request an energy assessment. Owners can save up to 30% on their energy bills.
La asociación de actualización de edificios residénciales en Chicago, proporciona a los propietarios de edificios con un simple paso único para alcanzar la eficiencia energética. Al llamar al 855-9-IMPACT, los propietarios de edificios pueden aprender más acerca de los programas de ahorro de energía y dinero a su disposición. Así también puede solicitar una evaluación de la energía en el edificio. Los propietarios ahorran hasta un 30% en sus facturas de energía.
Available Programs
Energy Savers Program
The Energy Savers program, delivered by CNT Energy and Community Investment Corporation, will provide an energy assessment to help you determine which measures can save you money and increase your operating cash flow. Building owners save 30 percent on average annually on utility bills. It includes:
A free energy assessment conducted by experts. This includes an examination of utility bills and a thorough inspection of your building to find where you're wasting energy, water and money. Your expert energy assessor will help you identify the most cost-effective investments for your building.
Access to low cost financing options, rebates, and incentives
Construction oversight and follow-ups after work is complete to ensure that energy savings are achieved
Multi-Family Home Energy Savings Program
Delivered by Peoples Gas and ComEd, owners of apartment buildings and condominium associations can help occupants of their buildings reduce energy and water use by offering free high-pressure, low-flow showerheads, faucet aerators, hot water pipe insulation, and compact fluorescent lamps (CFLs). Installation of all items is free for tenants and condo owners. As part of the program, staff will survey common areas to identify other energy-saving opportunities and provide information about related incentive programs.
The Multifamily Home Energy Savings Program also provides rebates up to $1200 for qualifying boilers, furnaces and water heaters (bonus rebates end soon!). In addition, rebates are offered for boiler reset controls and attic insulation projects.
Contact
To enroll in one of these programs or to learn more, contact the Energy Impact Illinois Toll-Free number: 855-9-IMPACT (855-946-7228) or click the link below to fill out an Application.
Further information also provided at: http://energyimpactillinois.org/multi/