Retrofit Chicago Residential Partnership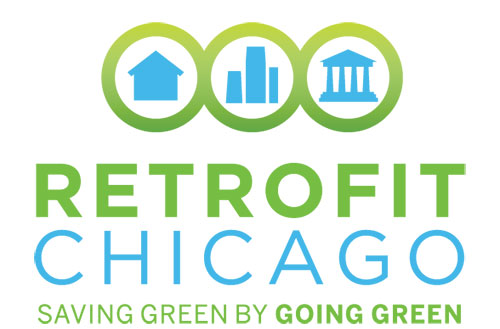 Start saving now by calling 855-9-IMPACT or Sign up
Customer benefits include
Free energy assessments with free energy-saving products and installation

Rebates for energy efficient appliances and other products

Financing tools such as income qualifying grants for bungalow & vintage homeowners, energy savers loans, and on-bill financing

Connect to qualified contractors

Learn more about how you can manage your energy use through online tools and leverage your smart meter to save more on electricity bills

Visit the FAQ page to learn more about available offerings you can take advantage of as a Chicago resident.
About the partnership
Led by the Mayor's Office, the Retrofit Chicago Residential Partnership brings together organizations seeking to advance residential energy efficiency for Chicago residents.
Partners include ComEd, Peoples Gas, Community Investment Corporation, Elevate Energy, and the Chicago Bungalow Association.
As of 2014, the Partnership members have saved Chicago residents over $4 million annually with over 100,000 installations of energy saving products in residences and over 20,000 deeper retrofit improvements.
Customer Endorsements
"We've been saving on our energy bills. It's exciting to see these products make a difference!"-Carleen L, homeowner.

"Going through the program made owning this building viable. If you are a building owner making a large investment in your property, you have to incorporate energy efficiency. This must be done first to stabilize the property." -Ljubomir S.,

owner of 3 residential buildings.
To learn more about our partners click on their logos below and for a more detailed description of all the partnership offerings, visit the FAQ page.