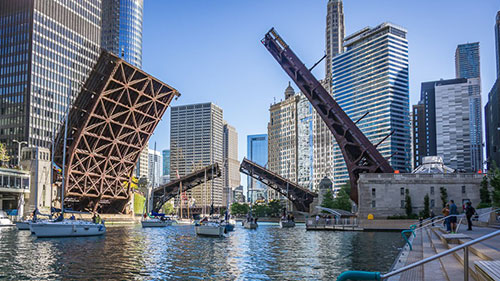 Chicago has a vibrant transportation network that connects communities across the city. Whether traveling by car, bike, foot or public transit, Chicagoans have many convenient and safe options to get to and from their destinations.

Included below are department-wide News, Services, and helpful resources related to Chicago transportation.

For information on ground-transportation infrastructure, visit the Chicago Department of Transportation (CDOT) pages.