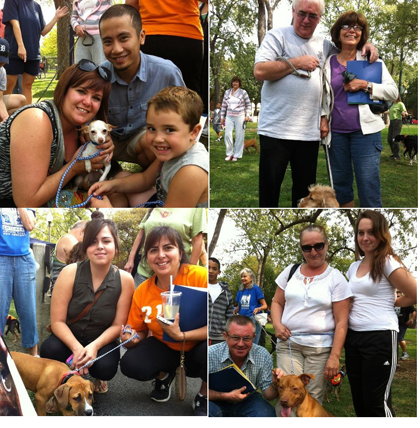 CACC is currently doing adoptions by appointment only, to keep our community safe and healthy. If you are considering adopting, please visit Petharbor.com/Chicago , CACC Adoptable Pets, CACC Dog Transfer Team, and CACC Cat Transfer Team on Facebook to view photos and bios of the animals. To get pre-approved for an appointment, fill out our application: CACC Application Applications can be submitted to visitcacc@cityofchicago.org. Please include the name and ID# of the animal you are interested in adopting in your email subject line. For more information please email VisitCACC@cityofchicago.org or call 312-747-1406. A representative from CACC will contact you to review your application and schedule a time for you to visit and interact with the animals you are interested in.
ADOPTION INFO
The adoption fee for all dogs and cats is $65.

The fee includes spay/neuter, rabies shot, vaccinations, microchip, heartworm test (adult dogs), and a city dog license
Pay with cash (exact change), checks, credit/debit cards

Adoptions are conducted at CACC: 2741 S. Western Avenue, Chicago
Adoption Requirements
You must be 18 years or older
Have a valid government-issued photo ID
Bring a lease or official piece of mail such as a bill confirming your address
If you rent, bring your lease or a letter/email from your landlord confirming you can have a pet. If you don't have the documents, we may call the landlord
If you own a pet, bring along their most recent veterinary records. If you don't have these documents, we may call the vet's office
We prefer to meet all family members on adoption day
When You Arrive
Arrive as close to your scheduled time as possible
Everyone in your party must wear a mask and observe social distancing while at CACC
Show your photo ID and sign in at the security desk
Go through the door marked "adoption/lost pets"
Speak with the front desk staff and let them know that you are there for an adoption showing and they will page a volunteer to meet you
Cats: The adoption room is across from the lobby desk
Dogs: Go past the cat room, and straight down the hall
If You Meet the Pet for You
Meet with an adoption counselor to review your application and discuss the pet's specific needs
After an Adoption is Approved
You will sign a contract (view a copy at the lobby desk)
You need to agree to take your pet to a veterinarian within 14 days of adoption
If your animals is already spayed/neutered, a staff member will bring them to the lobby
If your dog or cat is not yet altered, we will call you when the pet is ready to go home
You will get a folder with adoption information, rabies tags, and microchip details (you don't need to do anything unless you move)
An ID tag will be made for your pet. Your new pet will get a collar (and a leash for dogs)
CACC may take adoption photos to be used in social media and marketing materials
If You Don't Meet the Right Pet...
See all adoptable pets (updated hourly) at petharbor.com/Chicago
Visit the Adoptable Pet Facebook page
Some pets are not available for direct adoption to the public. They may be on a stray hold or have medical or behavioral issues that will be addressed in a foster home. These animals are transferred to our rescue partner and can be fostered/adopted from them. List of Rescue Partners
Adoption Warranty, Refund, Return Policy
AW License #: 1151 The adopter agrees to see a licensed Veterinarian within fourteen (14) days of the adoption for a physical examination of the adopted animal. Any adopter of an animal from an Animal Control Center may exchange such animal for another of the same species and sex within 14 days from date of adoption if said animal has been examined by a veterinarian or by an authorized representative of the Executive Director of the Commission on Animal Care and Control and found to be physically or otherwise defective, or unadaptable to the home of the adopter, but no refund shall be made if exchange shall be declined by the adopter.
Pet Adoption Resources:
Below are some resources to help you and your new pet make a successful forever family. This should not be considered an endorsement of any particular service or organizations by Chicago Animal Care and Control.
Tips on Introducing a new pet into the home:
Dogs:
Cats:
Tips on Introducing new pets to resident pets
Introducing Dog to Dog:
Introducing Dogs to Cats:
Introducing Cat to Cat:
Adopting an adult dog?
Adopting an adult cat?
More Resources:
Adopting a pet is an important commitment for the rest of your pet's life. Please consider this decision carefully.
Service Facts
Department:
People We Serve: