On National 811 Day, CDOT and Greencorps Chicago NFP Launch "811 Chicago Community Garden" in Bronzeville
August 11, 2023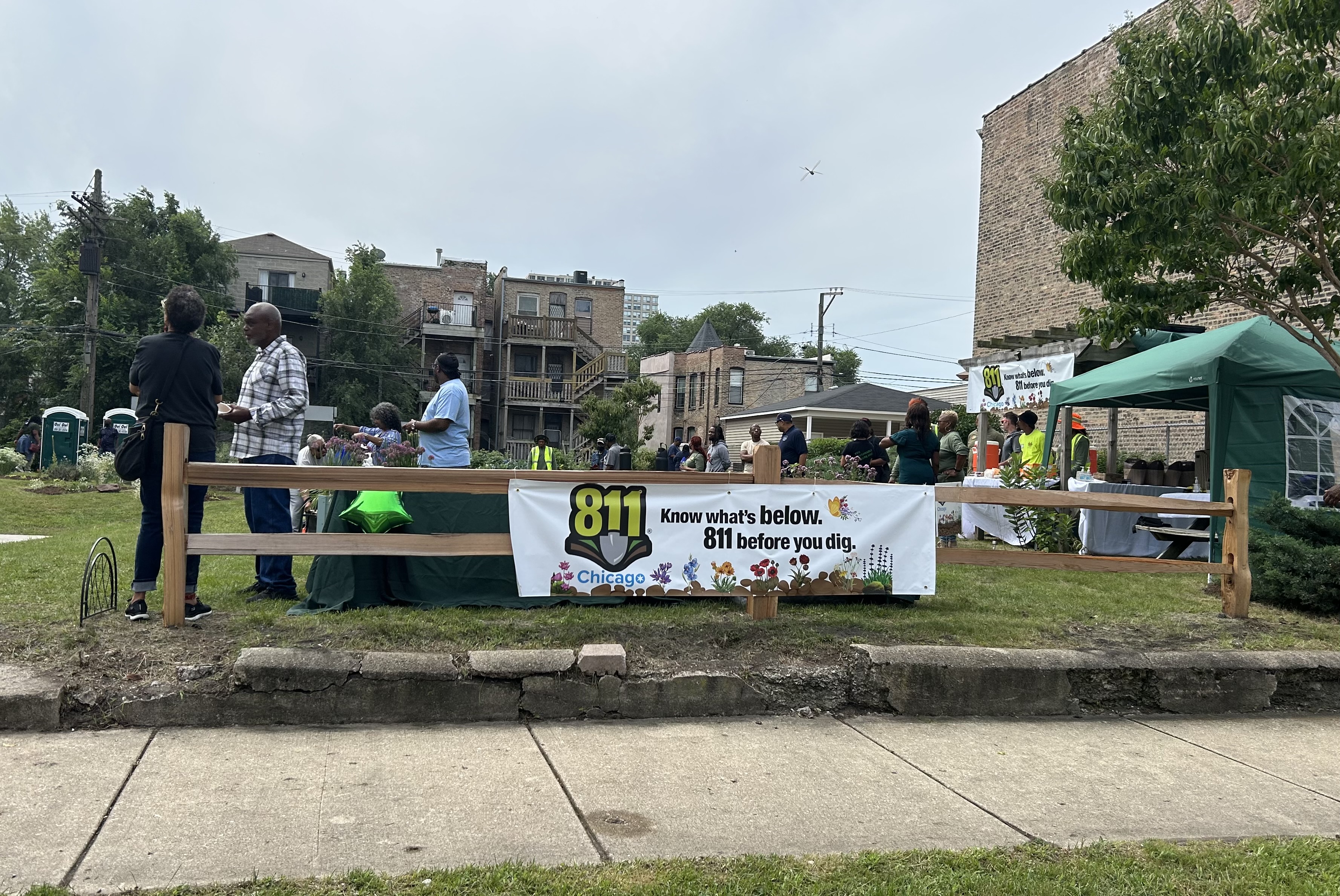 Today the Chicago Department of Transportation (CDOT), Greencorps Chicago NFP, and community gardeners launched the 811 Chicago Community Garden – a collaboration to raise awareness about 811 Chicago and the importance of "calling before you dig," while beautifying public spaces and neighborhoods. August 11 is 811 Day, a national initiative to remind communities to be safe while digging by calling 811 to prevent damage to underground utilities.

The garden, located at 433 E. 46th Place in the Bronzeville neighborhood, will be maintained by the 46th Street and Vincennes Block Club and Community Garden with comprehensive financial and technical assistance from 811 Chicago and Greencorps Chicago.
811 Chicago
811 Chicago, which is operated by CDOT's Division of Infrastructure Management, is a free, 24-hour service to homeowners and private contractors within Chicago to identify underground utilities, including gas, electric, and water lines. To ensure the safety of people who live and work near underground infrastructure, anyone planning to dig in Chicago must obtain a "dig ticket" from 811 Chicago at least 48 hours prior to digging.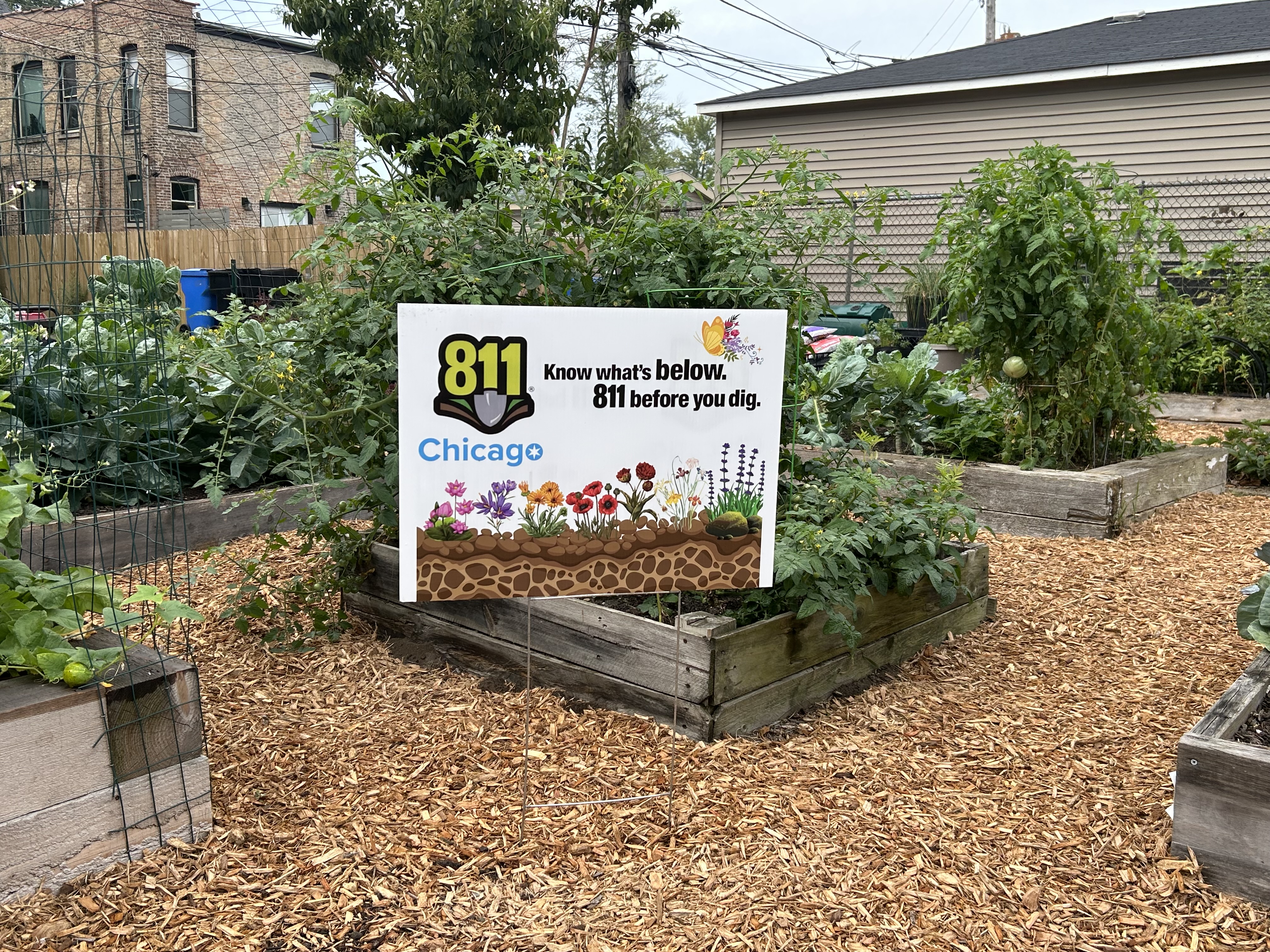 Greencorps Chicago NFP
Greencorps Chicago is a 501c3 organization whose mission is to promote access to sustainable, environmental, and economic solutions for individuals and communities that have been historically impacted by systemic barriers and inequities by providing training, professional development, and economic advancement opportunities. Through this mission, Greencorps Chicago manages multiple programs to increase access and engagement in the green industry sector. Greencorps Chicago manages a paid green industry job training program, Greencorps Chicago-Terra Firma, which engages individuals with barriers to success residing in the mid-south region of the City of Chicago. Participants develop skills in landscape maintenance, green infrastructure, tree care, and construction by advancing projects with local community garden groups, schools, parks, and on empty/vacant lots. For more information about partnership with your community garden, school, or community projects, contact partnerships@greencorpschicago.org.