Albany Park Stormwater Diversion Project Reaches Phase II
March 20, 2017
Mike Claffey 312.744.0707 | Michael.Claffey@cityofchicago.org
Susan Hofer 312.742.2006 | Susan.Hofer@cityofchicago.org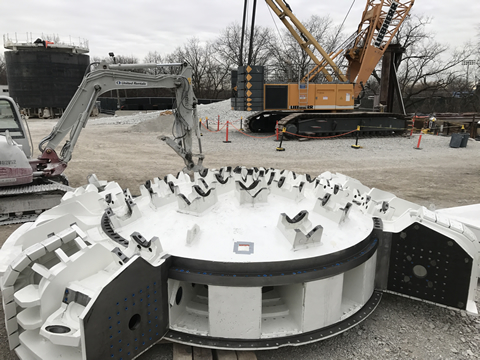 The Chicago Department of Transportation (CDOT) announced today that the second phase of the Albany Park Stormwater Diversion project begins this week. Controlled blasting at the flood intake site just north of Foster Ave. at Springfield Ave will begin on Tuesday, March 21, between 9 a.m. and 6 p.m.
Also beginning Monday, one lane of Foster will be closed in each direction, from 9 a.m. to 4 p.m. to start the work of connecting water service to the new park being created after blasting is completed. This work will not require full closure in either westbound or eastbound directions of travel on Foster and will be lifted before rush hour every day.
During the past six months, controlled blasting has occurred at the eastern end of the tunnel project, creating a hole dropping 150 feet below street level, and wide enough to build the tunnel boring machine that will ultimately do the drilling work underground. That machine is currently under construction and is expected to be activated within the next several weeks.
Controlled blasting will occur at the Foster/Springfield location approximately every other day, between the hours of 9 a.m. and 6 p.m. For each blasting round, there will be a horn warning system in effect adjacent to the shaft with horn signals staring ten minutes in advance of the event, as well as warning signs installed on Foster (see attached map with warning signs). Traffic on Foster will be halted momentarily at the time of blasting. If Emergency vehicles are traveling on Foster, they will not be halted and will be let through; a detonation can be halted at any point in the process. Contractor and City personnel will also be stationed at site perimeter points to provide awareness to the public. The actual explosion round should not last longer than 1 minute.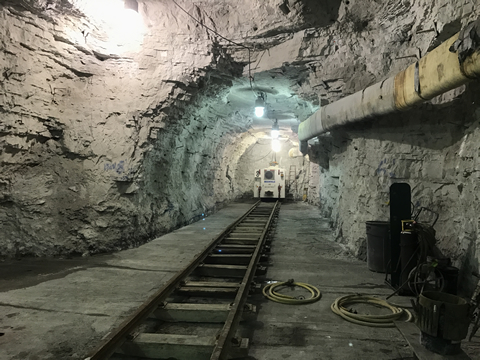 The project is expected to be completed by May, 2018. Improvements at Eugene Field Park at the western end of the tunnel include landscaping, new trees, a new walkway, benches and a water fountain.
River Park, at the east end of the project, will also be significantly improved. The City is building a new regulation size baseball field and diamond, complete with backstop fence, batter cage, and also a soccer field. There will also be landscaping and trees planted at River Park.
Editor's Note – Attached to this release are pictures of 1) a drill bit that will be installed on the tunnel boring machine, 2) a view of the tunnel from the western edge of the project and, 3) a map of where construction signs and warning information will be posted on Foster at the intake end of the project.