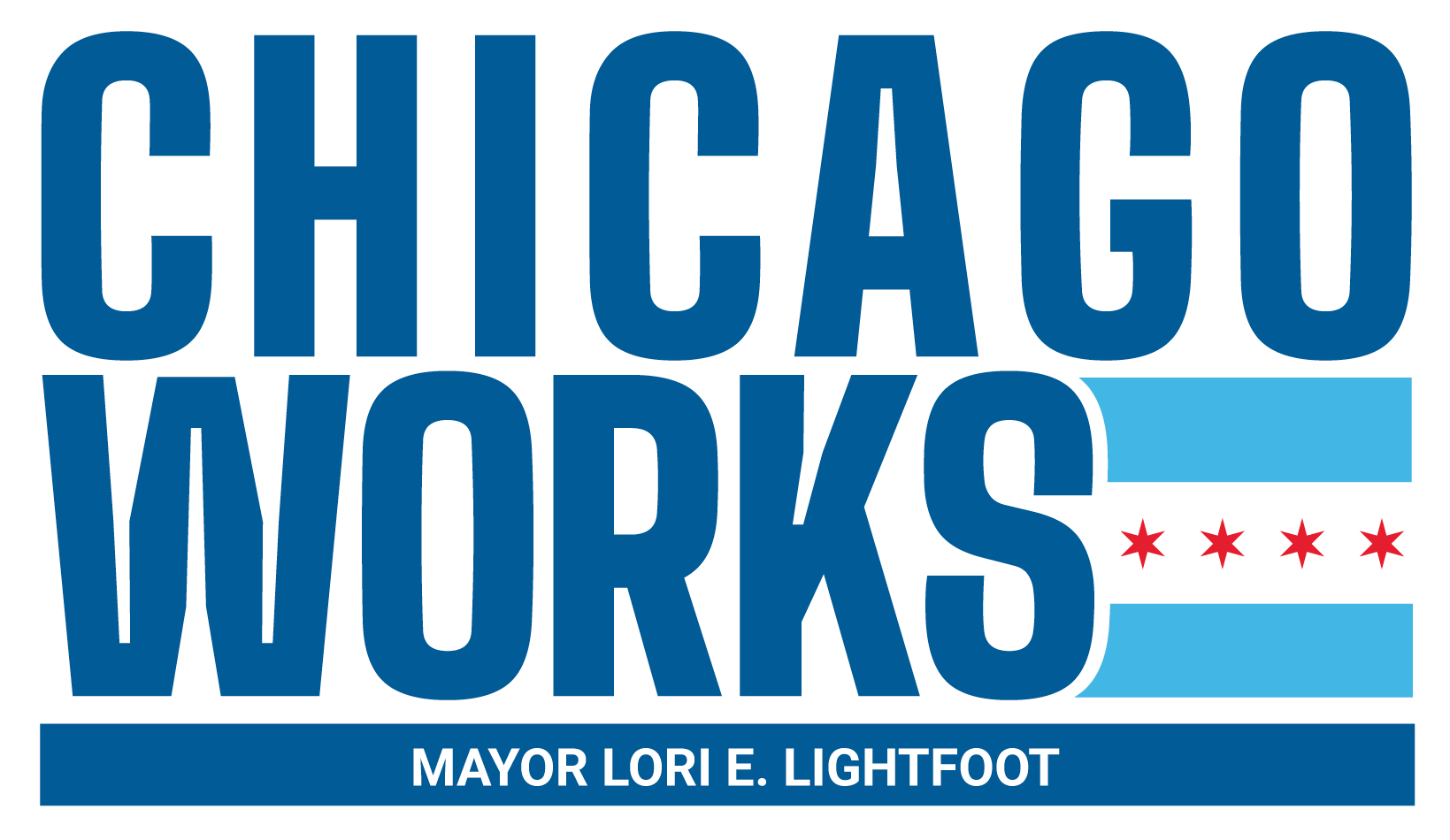 Chicago Works: Investing in Communities Through Infrastructure
Chicago Works is Mayor Lori E. Lightfoot's five-year capital plan that will Invest in Communities Through Infrastructure. The plan was approved by the City Council in November, 2020, and is designed to improve the quality of life for all Chicago residents. It relies on data and an equity lens to guide investments that are expected to put thousands of Chicagoans back to work helping the City recover from the COVID-19 Pandemic and addressing a decades-long backlog of infrastructure needs.

Chicago Works also puts an emphasis on connecting construction job seekers with contractors.

The Five-Year Capital Plan priorities were developed on needs-based condition assessments and data-driven processes conducted by the Chicago Department of Transportation (CDOT) and the Department of Assets and Information Services (AIS). The plan promotes equity, public safety and year-to-year project continuity by funding repairs in every neighborhood aiming to reduce operational costs and addressing years of complaints about aging infrastructure, fleet and IT systems.
Jobs for Chicagoans
In order to help City residents obtain jobs and take advantage of the opportunities created by Chicago Works, the City of Chicago has teamed up with the Chicago Cook Workforce Partnership to fill positions created by City investments by working directly with contractors to identify job candidates. The City and Partnership have created two web-based services to connect contractors and job seekers who live in Chicago:
Contractors Who Want to Hire Chicagoans can go to: www.chi.gov/BuildYourTeam
City residents looking to obtain jobs and take advantage of the opportunities created by Chicago Works, can go to: www.chi.gov/ChiWorksJobs.
For more information about contract opportunities with the City of Chicago, visit the Department of Procurement Services' eProcurement Solicitations site.
Chicago Works News:
Mayor Lightfoot Announces Five-Year Capital Plan for Chicago

Mayor Lightfoot Launches Chicago Works Infrastructure Plan with Kick-Off of Paving Season

Chicago Works - CDOT Bridges