Stay Safe during the cold Chicago winter!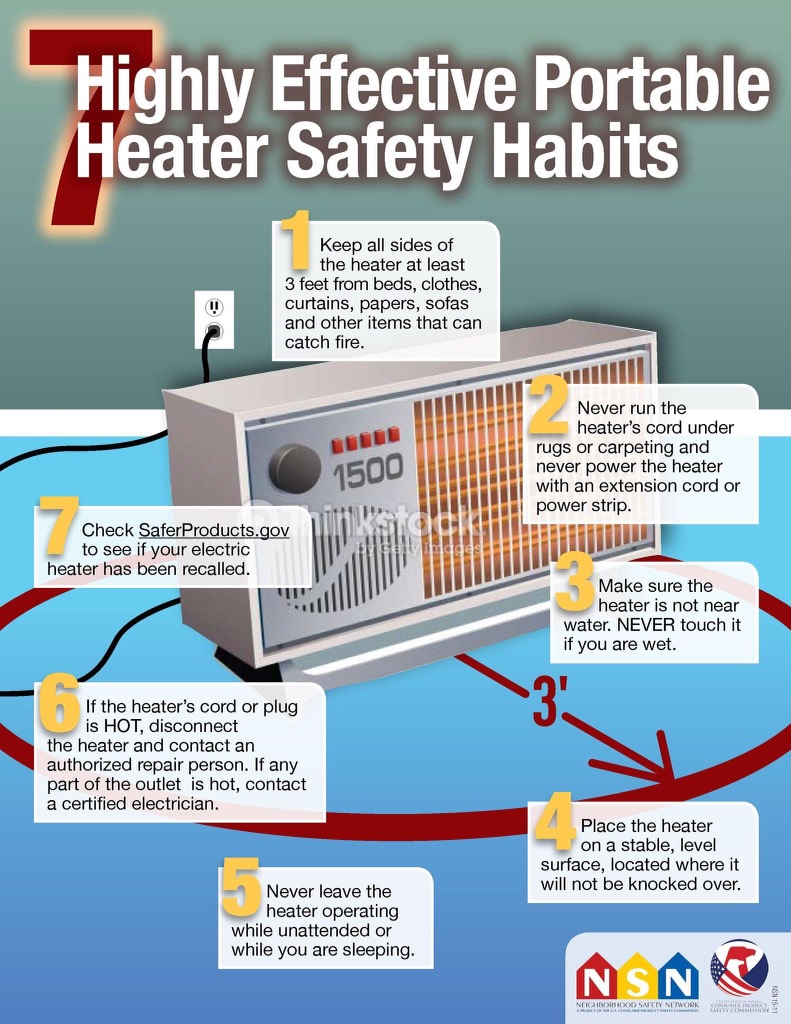 7 Highly Effective Portable Heater Safety Habits
Keep all sides of the heater at least 3 feet from beds, clothes, curtains, papers, sofas and other items that can catch fire.

Never run the heater's cord under rugs or carpeting and never power the heater with an extension cord or power strip.

Make sure the heater is not near water. NEVER touch it if you are wet.

Place the heater on a stable, level surface, located where it will not be knocked over.

Never leave the heater operating while unattended or while you are sleeping.

If the heater's cord or plug is HOT, disconnect the heater and contact an authorized repair person. If any part of the outlet is hot, contact a certified electrician.

Check SaferProducts.gov to see if your electric heater has been recalled.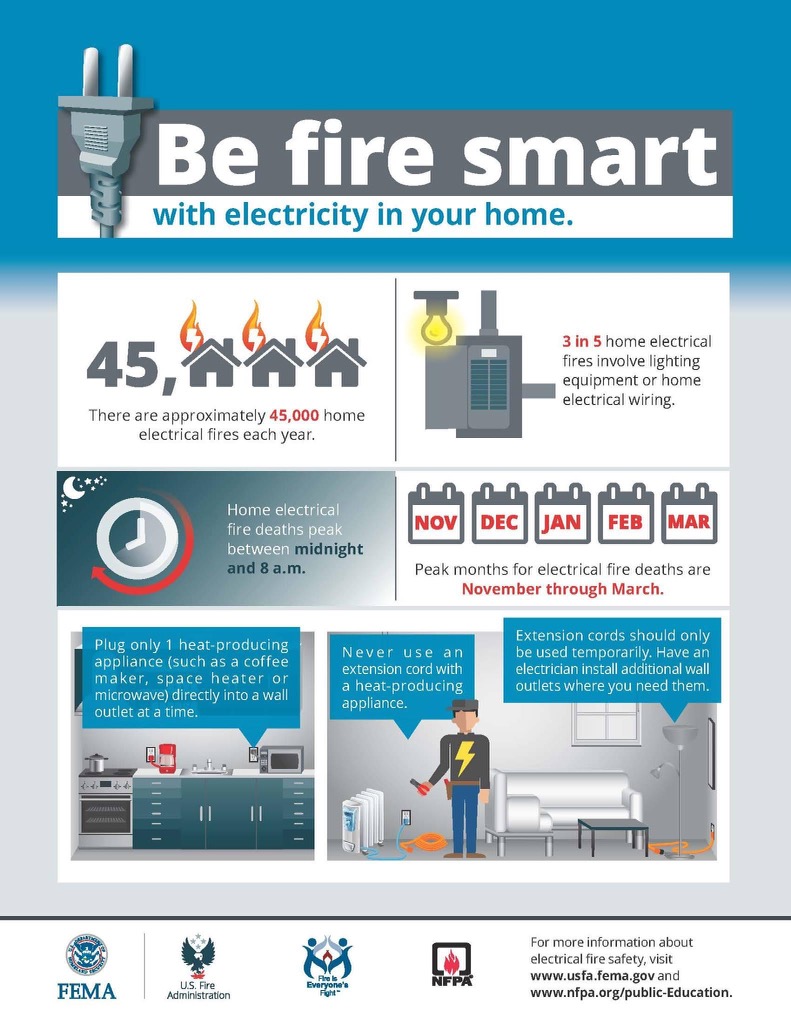 Be Fire Smart with Electricity in Your Home
There are approximately 45,000 home electrical fires each year.

3 in 5 home electrical fires involve lighting equipment or home electrical wiring.

Home electrical fire deaths peak between midnight and 8 a.m.

Peak months for electrical fire deaths are November through March.

Plug only 1 heat-producing appliance (such as a coffee maker, space heater or microwave) directly into a wall outlet at a time.

Never use an extension cord with a heat-producing appliance.

Extension cords should only be used temporarily. Have an electrician install additional wall outlets where you need them.
Supporting Information Facts
Department: