Analyses of Bond Rating Agency Actions
The Council Office of Financial Analysis (COFA) has created the chart below to provide an overview of the credit ratings assigned by the four major rating agencies—Moody's, Standard & Poors, Fitch, and Kroll—for the City of Chicago's General Obligation (GO) Bonds. The chart displays how the ratings have changed over time dating back to 2008. The chart also shows the latest "outlook" assigned by each of the major agencies for the City's GO Bonds.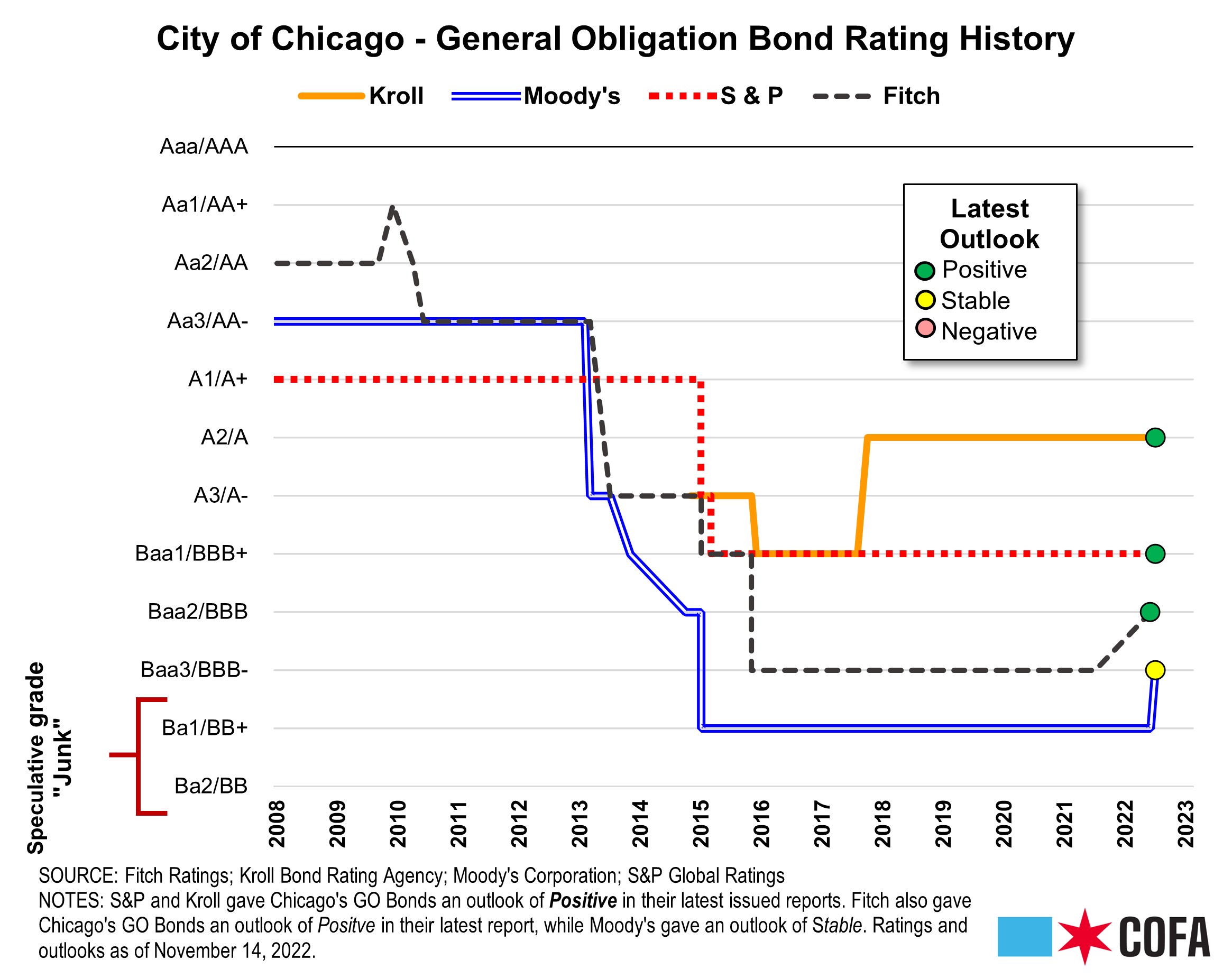 This chart will be updated after an agency releases an update.
---
Fiscal Year 2022
Supporting Information Facts
Department: