Mobile Makers to Host 'Maker, Tinker, Thinker' Block Party in Humboldt Park
May 5, 2023
Part of We Will Chicago, the May 13 event encourages residents to learn more about the intersection of design and community and to shape their neighborhood
Residents of all ages are invited to attend the Mobile Makers "Maker, Tinker, Thinker" block party, a design-centered community gathering in Humboldt Park intended to provide educational opportunities and foster connections between neighbors.
The event is scheduled for 11 a.m. to 5 p.m. on Saturday, May 13, at 3390 W. Bloomingdale Ave., located between the Kimball Arts Center and the Bloomingdale Trail. The block party will feature music, food and activity stations where attendees can build, learn new skills and participate in community conversations. Block party partners include The Waste Shed, Onword Skate Co., Chicago Tool Library, West Town Bikes, Palenque LSNA and Friends of the Bloomingdale Trail. Music and performances will feature Ryan, the Person, Janesita, Heavy Crownz and Joslyn Singer.
"We're thrilled to host the Maker-Tinker-Thinker Block Party on May 13th!" shared Maya Bird-Murphy, Founder and Executive Director of Mobile Makers. "As the world begins to re-emerge after three years of the pandemic, we believe it's more important than ever to encourage conversations about how every resident of Chicago can thrive in their own communities – and we plan to have a lot of fun while doing it!"
The block party is one of five artist projects commissioned by the Department of Cultural Affairs and Special Events (DCASE) to engage Chicagoans in We Will Chicago. Mobile Makers has designed the event to encourage residents to consider and pursue goals from We Will's Housing and Neighborhoods pillar, one of eight core subjects in the planning document.
"Through We Will, Chicagoans shared their goal that every neighborhood should be safe, inclusive and vibrant," said Erin Harkey, DCASE Commissioner. "Mobile Makers and its partners are inviting neighbors to imagine what welcoming environments look like within their own community. This is just one way that artists continue to foster the sense of belonging that Chicagoans called for throughout We Will's public engagement phase."
Mobile Makers is a nonprofit organization that offers skill-building programming for youth in design and architecture.
More information on the We Will artist commissions is available on the We Will Chicago website.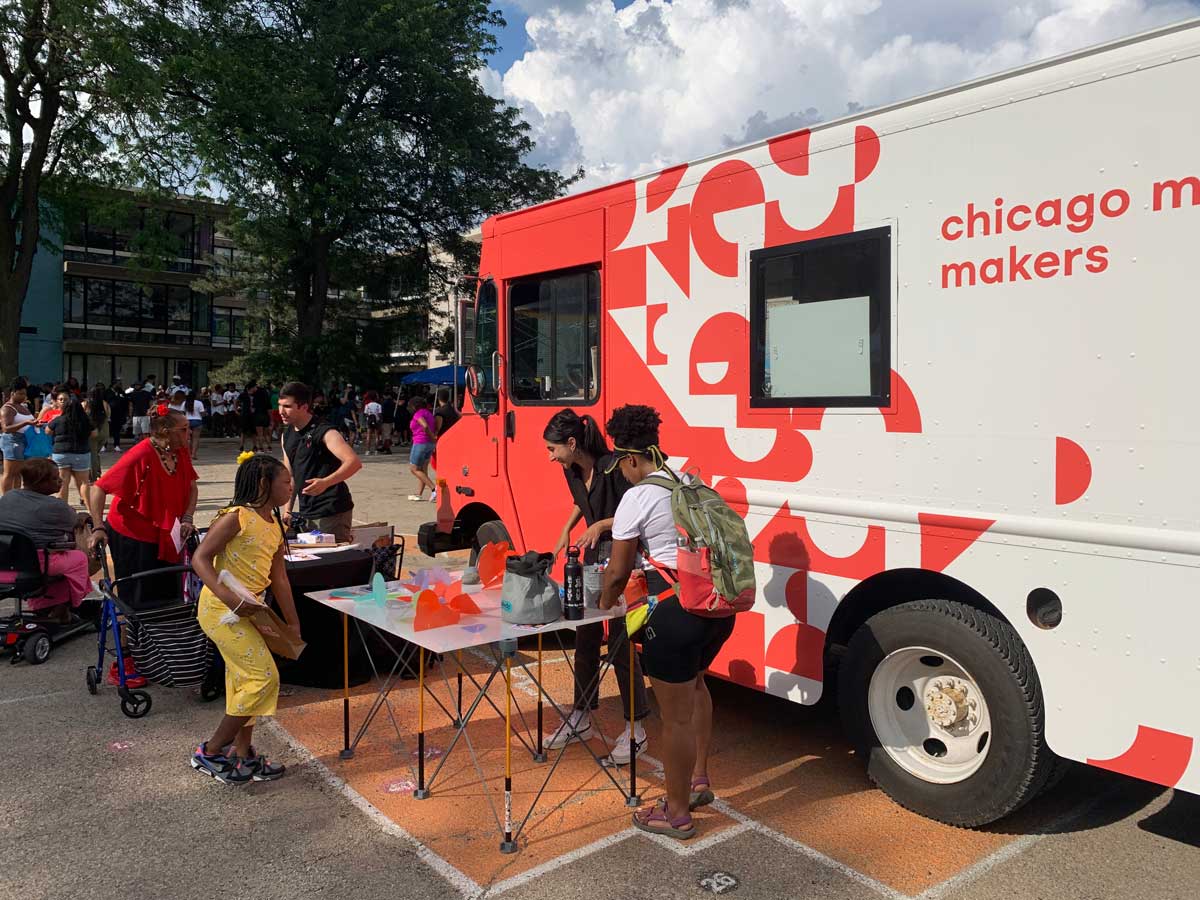 ###