Milwaukee/Lawrence Corridor Study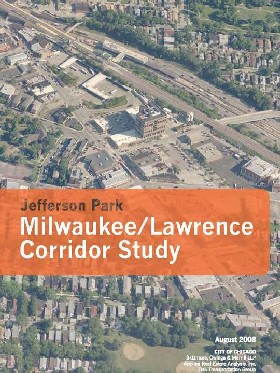 The goal of the Milwaukee/Lawrence Corridor Study is to identify the means to strengthen and enhance Downtown Jefferson Park through preservation, renovation, and redevelopment. The plan sets forth a vision for Jefferson Park and identifies development strategies for improving the function and character of the Corridor.
This online version has been divided into separate PDF files to facilitate downloading. Some sections may still be relatively large for certain computer systems.
---
Milwaukee/Lawrence Corridor Study (DRAFT) - Part I
Supporting Information Facts
Department:
People We Serve: