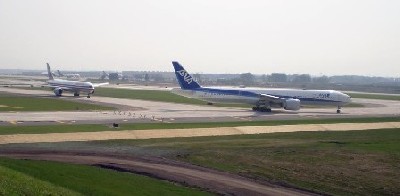 RC attorneys handle litigation and pre-litigation disputes, transactional matters, legislative efforts, airport leases, contracts and procurement, client counseling issues, airport bond issues and other airport financing transactions. The attorneys work in the following practice areas:
Aviation
RC attorneys handle litigation and pre-litigation disputes for the Department of Aviation and the O'Hare Modernization Program. RC attorneys prepare ordinances and other legislation for airport matters for introduction to City Council. RC attorneys provide legal services and advice related to federal grant assurance compliance and other airport regulatory matters. RC attorneys also provide legal services and advice in connection with airport leases, contracts and procurements, as well as airport bond issues and other financing transactions.
Contracts
RC attorneys represent City department in matters involving (i) the acquisition or sale by the City of services, personal and intellectual property, and work, for the purposes of helping its clients obtain good value for the City funds expended and minimize risk; and (ii) the licensing of City space (whether it is real property, personal property, or intellectual property, such as software or space on the City's website) for revenue-generating purposes (such as corporate advertising). Activities include consultation on the best course of action from a legal and business standpoint; drafting of agreements and enabling ordinances; and negotiation of agreements with opposing counsel.
Environmental
RC attorneys provide legal advice and counseling on a wide range of environmental issues. The attorneys provide advice, guidance and representation to City departments on regulatory issues. They bring environmental actions on behalf of the City in order to stop environmental nuisances and effectuate clean-ups. Because of their specialized environmental knowledge, RC attorneys also play an integral part in drafting ordinances and environmental provisions in City agreements.
General Regulatory
RC attorneys represent the City of Chicago in a wide array of regulatory matters, including grant litigation, federal disclosures, federal regulatory issues and qui tam actions. RC attorneys provide legal advice and representation on the Freedom of Information Act, and other disclosure statutes, as well as other states and federal regulatory matters.
Intellectual Property
RC attorneys participate in the City's efforts to protect its intellectual property (assets that might be trademarks, copyrighted or patented) and to obtain use-rights to other parties' intellectual property. RC attorneys are involved I property registration activities, litigation, permission requests, and informal cease-and-desist actions.
Supporting Information Facts
Department:
Additional Information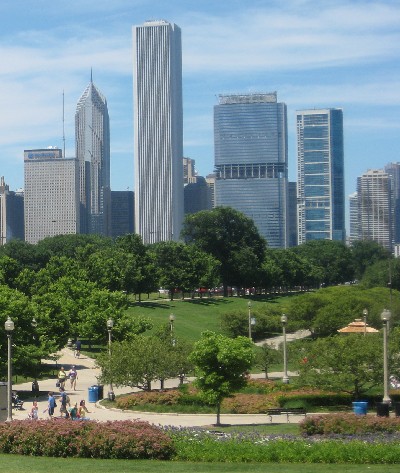 Chicago skyline buildings and park