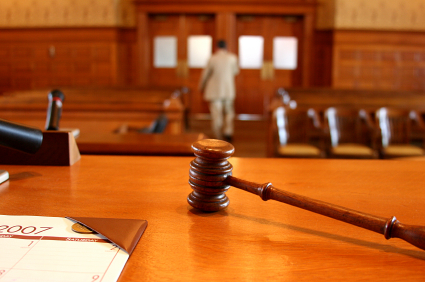 The Torts Division represents the City of Chicago and its employees in a wide variety of cases and matters. Attorneys handle their dockets from start to finish - from initial responsive pleadings all the way to arbitration or trial. The division tries more than 50 jury trials each year, and it is the division's practice to try each case with two attorneys.
Personal Injury and Wrongful Death Litigation
Torts Division attorneys defend the City and its employees in lawsuits that allege negligence or willful and wanton conduct resulting in injury or death. These suits raise claims based on, for example, incidents occurring on City property, vehicle collisions, police pursuits, physician, nursing, or paramedic malpractice, or delayed 9-1-1 dispatch.
Police Litigation
All state court litigation alleging common-law police misconduct is defended by Torts Division attorneys. These cases frequently raise a variety of claims including excessive force, false arrest, malicious prosecution, extended detention, and reversed conviction.
Workers' Compensation Claims
One group of Torts Division attorneys specializes in defending the City before the Illinois Industrial Commission in all disability claims arising under the Illinois Workers' Compensation Act. While these matters have truncated discovery, they frequently lead to arbitration.
Property Damage Litigation
The Torts Division represents client departments that are alleged to have damaged private property. These cases are wide ranging, including replevin of towed vehicles, construction damage to private utility infrastructure, and water damage from ruptured water or sewer mains.
Insurance Coverage
The Torts Division tenders to insurance companies those cases in which private third-party contractors maintain a policy providing for the City's defense and indemnification from personal injury, wrongful death, and property damage arising from a project undertaken by the contractor on the City's behalf. The division also tenders those cases involving the same type of injuries that occur at O'Hare and Midway Airports. The division's coverage counsel also prosecutes and defends declaratory actions to enforce the City's rights as insureds under those policies.
Cost-Recovery Litigation
Torts Division attorneys file lawsuits to recover the City's costs of responding to incidents that occurred because of federal, state, or local law violations. Past cases have recouped funds expended bases on responses to explosions of unlawfully stored gases, reconstruction of infrastructure based on admiralty law violations, and false requests for emergency assistance.
Supporting Information Facts
Department:
Additional Information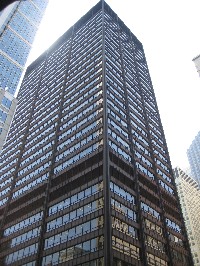 Richard J. Daley Center