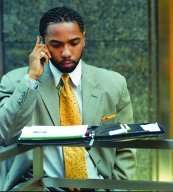 The Board of Ethics regulates persons who lobby City government. Article 3 of the Governmental Ethics Ordinance requires all lobbyists to register with the Board each January 20 (or within 5 business days of first engaging in lobbying activities), and file reports about their lobbying activities with the Board each January 20, April 20, July 20 and October 20.
Lobbyist filing requirements and definitions
Please note that, beginning in 2017, all lobbyists' forms and reports must be filed through the Board's on-line lobbyist registration system, or ELF.
Lobbyist On-Line Ethics Education Seminar
Every registered lobbyist must complete the City's mandatory online lobbyist ethics training course, as required by the City's Governmental Ethics Ordinance by June 30 ever year.