Leadership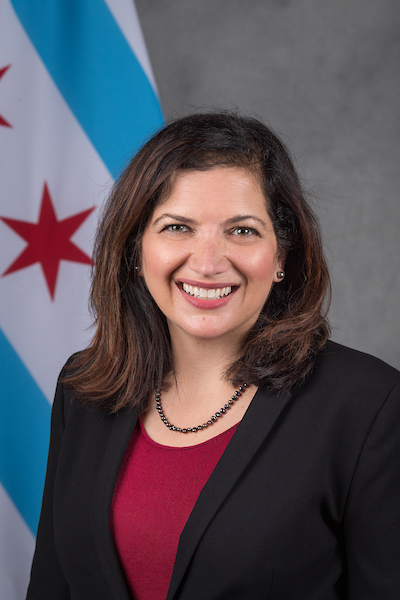 Rachel Arfa
Rachel Arfa was appointed Commissioner of the Mayor's Office for People with Disabilities (MOPD) by Mayor Lori E. Lightfoot in July 2020.
Commissioner Arfa is the first deaf commissioner of MOPD, and the highest-ranking deaf person to serve in a City government leadership role. Arfa comes to MOPD with years of experience as a disability and civil rights attorney. She has held numerous civic and leadership roles, including advocating to make Chicago's cultural spaces accessible to people with disabilities.
As MOPD Commissioner, Arfa leads the City of Chicago's efforts to make Chicago a more accessible city. MOPD provides services including in the areas of independent living services (information and referral, home-delivered meals, and Personal Assistant Services), employment and youth transition services, home modifications, assistive devices, accessible housing and architectural accessibility. MOPD also creates policies on disability accessibility, accessible transportation, and emergency preparedness.
Arfa is a graduate of the University of Michigan (B.A. American Culture) and the University of Wisconsin School of Law (J.D.)
Department Facts
Department: