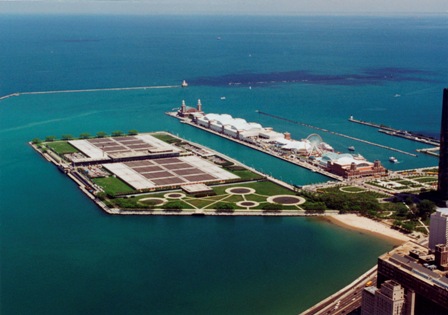 The Bureau of Water Supply provides just under one billion gallons of water a day to Chicago and neighboring suburban communities. Raw water is enters the crib about 2-miles out in the lake and is sent to one of two purification plants where the water is treated and impurities removed. The water then flows by gravity to 12 pumping stations strategically located throughout Chicago. At the pumping stations the water is elevated to our grid mains and pressurized. This allows the water to be delivered to homes and business throughout Chicago.
Our laboratories test for water quality 24-hours a day 365-days a year. Water supplied by the Department of Water Management exceeds existing and proposed water quality standards established by the United States Environmental Protection Agency and the Illinois Pollution Control Board.
Should you have any question or concerns about the quality of your tap water you may contact our Water Quality Surveillance Section at: 312.744.8190.