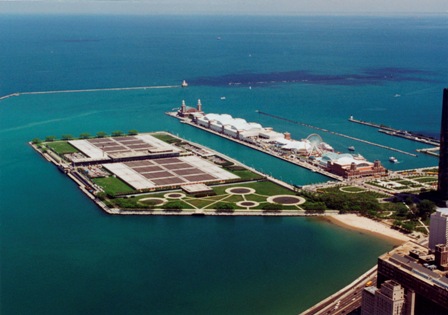 The Bureau of Water Supply provides approximately 750 million gallons of water a day to Chicago and neighboring suburban communities. Lake Michigan water enters the purification system from the cribs located about 2 miles out in the lake. It flows through tunnels about 200 feet under the lake bed to one of two purification plants-- Jardine on the north side and Sawyer on the South side-- where the water is treated and impurities removed. Gravity then pulls the water out to one of 12 pumping stations located throughout Chicago. At the pumping stations, the water is elevated to our grid mains and pressurized to be delivered to your tap.
Our state-of-the-art laboratories monitor water quality 24/7, 365 days a year. The water supplied by the Department of Water Management consistently meets and exceeds U.S. Environmental Protection Agency, Illinois Department of Environmental Protection, and Illinois Department of Public Health standards for safe, high-quality drinking water.
Should you have any question or concerns about the quality of your tap water you may contact our Water Quality Surveillance Section at: 312.744.8190.