Make a big difference in the life of a homeless animal. Become a CACC volunteer!
No matter what your experience level is, you will have the opportunity to provide hands-on care fro the pets available for Adoption at Animal Care & Control. We currently have the following volunteer opportunities available:
Walk, socialize and show dogs available for adoption
Socialize, excercise, and show adoptable cats
Adoption screening
Assisting at off-site adoption events and vaccine/microchip clinics
You can volunteer at the shelter between the hours of 12:00 p.m. to 7:00 p.m. almost any day of the year!
Sign up for one of our general volunteer orientations. We hope to see you soon!
To become a Volunteer at Animal Care and Control you must:
Be at least 18 years of age
Complete the City of Chicago Fingerprint/Background check
Complete Animal Care & Control's volunteer orientation program
Certify that you have had a tetnus shot in the last five years
Be able to commit to at least one day per week or 10 hours per month.
Download the CACC Volunteer Handbook
Interested candidates should plan to attend our next Volunteer Information session: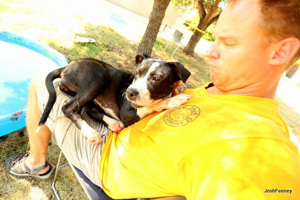 .
May 17, 2019 - Friday, 5 p.m.
May 18, 2019 - Saturday, 10:30 a.m.
June 21, 2019 - Friday, 5 p.m.
June 22, 2019 - Saturday, 10:30 a.m.
You must register in advance for orientation sign up.
Please also complete the CACC volunteer application and bring with you at orientation.
We will be discussing how the shelter operates, different volunteer opportunities, and will be providing a tour. If you haven't already done so, you'll be completing your volunteer application at the session so be sure to have the following information when you attend:
Emergency Contact Information
Social Security Number
State ID or Drivers License
Date of your last tetanus shot
The orientation will be held in our auditorium at Chicago Animal Care & Control - 2741 S. Western Ave, Chicago, IL 60608. Once you attend orientation and complete the application, you will receive information to be fingerprinted and once complete, you will attend a special training for the volunteer position you are interested in.

---
VALOR - Veterans Advancing Lives of Rescues
VALOR - Veterans Advancing Lives of Rescues is a partnership of Safe Humane Chicago with CACC and Thresholds Veterans Project, made successful by veterans needing to serve and be connected, dogs needing to please and be connected and volunteers giving and connecting. Veterans and Court Case Dogs team up to discover the benefits of the human-animal bond; new skills, resiliency, compassion and healing. Veterans Advancing Lives of Rescues video.
---