Leadership
Members of the Interim Community Commission for Public Safety and Accountability were announced on August 29, 2022. They are drawn from neighborhoods across the city and will bring to the Commission a wide range of professional and personal experience.
Commissioners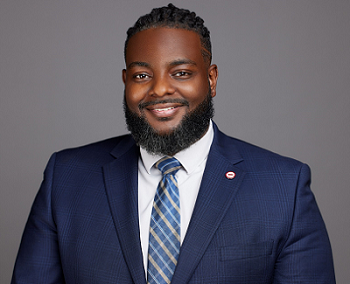 Anthony Driver, President
Anthony Driver is a lifelong southside resident, Bulls fan, and seasoned political strategist. Politically active since his youth, Anthony has experience in municipal, state, and federal politics as well as in both the private and public sectors. He is a graduate of Howard University and an advocate for Historically Black Colleges and Universities. After receiving his degree in Political Science and History from Howard, Anthony went on to serve as a Policy Associate for the Estell Group, the first and only Black woman-owned full-service government relations firm at the national level. He later would hold research and consultant roles that examined the juvenile incarceration rates in the US and how they are influenced by state policy.
He is currently the Executive Director of the SEIU Illinois State Council , where he is responsible for leading policy initiatives, organizing campaigns, and advocacy work on behalf of the 160,000 + SEIU members.
In his previous role at SEIU HCII, Anthony served as lead strategist on winning campaigns that raised the minimum wage to $15 per hour in Chicago and created a Civilian Oversight Board over the Chicago Police Department. In August of this year, Anthony was appointed as a Civilian Oversight Commissioner for the City of Chicago, and subsequently selected as president of the Commission. Using a combination of skills and relationships developed as a lobbyist and strategist, Anthony has successfully secured over $100 million in federal, state, and municipal funds to be redirected to support marginalized and disinvested communities. He has worked to successfully build bridges between residents and the local, state, and federal officials elected to serve them, as well as to increase African American voter turnout. With several electoral campaign victories under his belt, he is looking forward to contributing to building a more just and representative society in Illinois and beyond. He is a former Chicago Federation of Labor Delegate, an inaugural Black Bench Cohort member and serves as a board member of the Peace and Education Coalition of the Back of the Yards.
South Side/ Back of the Yards
Email: Anthony.Driver4@cityofchicago.org
---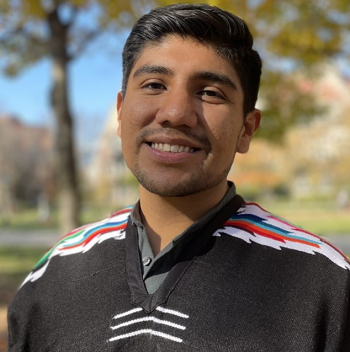 Oswaldo Gomez, Vice-President
Oswaldo Gomez is a resident of the Near West Side and a long-time community organizer. Over the last three years he focused his efforts around police accountability and public safety reforms. Oswaldo played an integral role in the passage of the Empowering Communities for Public Safety ordinance and in the implementation of the consent decree. He previously worked as a paralegal for the National Immigrant Justice Center where he supported detained unaccompanied children impacted by family separation. He earned a BA from Lawrence University in 2018, and is currently pursuing a Masters in Public Policy from the University of Chicago's Harris School of Public Policy.
West Side/ Near West Side
Email: Oswaldo.Gomez@cityofchicago.org
---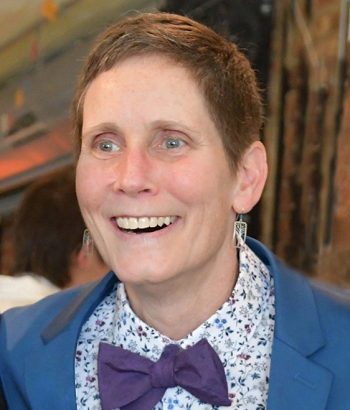 Rev. Dr. Beth Brown
Rev. Dr. Beth Brown, a resident of Chicago's Northside, has been a pastor in the Presbyterian Church (USA) for more than 30 years and is currently the pastor at Lincoln Park Presbyterian Church. In her time as a pastor, Rev. Dr. Brown has worked on justice issues relating to mental health care, public safety, gun violence prevention, climate and environmental justice, reparations, civil rights, and advocacy on behalf of marginalized populations. As an out queer pastor with a trans child, she has advocated for LGBTQIA people inside and outside of the church for over 20 years. Rev. Dr. Brown is a passionate advocate for police accountability and believes accountability should be embraced as something that can bring CPD and communities together. Everyone benefits when accountability is done well. Rev. Dr. Brown is actively working to dismantle white and christian supremacy and all other supremacies, and enjoys working in collaboration with others. She has a partner and two adult children, and Big Kitty and Little Kitty who make appearances in zoom calls.
North Side/ Edgewater
Email: beth.brown@cityofchicago.org
---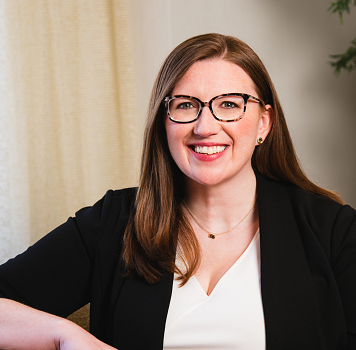 Yvette Loizon
Yvette Loizon is a Partner at Clifford Law Offices, focusing primarily on personal injury litigation and appellate practice. Yvette previously served as Chief Counsel to the Illinois State Police and as an Assistant State's Attorney in Cook County, last assigned as Supervisor of the Violent Crimes Investigation Unit while cross- designated as a Special United States Attorney. There, Yvette worked with federal and local law enforcement and federal prosecutors on violent crimes occurring in communities throughout Chicago. Yvette has also served as a judicial law clerk in the Circuit Court of Cook County Criminal Division, the Illinois Appellate Court, First Judicial District, and in the Illinois Supreme Court. Yvette earned her Bachelor of Arts degree in English Literature and Sociology from Lake Forest College and her Juris Doctorate degree from Chicago-Kent College of Law. She is a proud south sider who resides in the Beverly area with her husband of 20 years and their four children.
South Side/ Beverly
Email: Yvette.Loizon@cityofchicago.org
---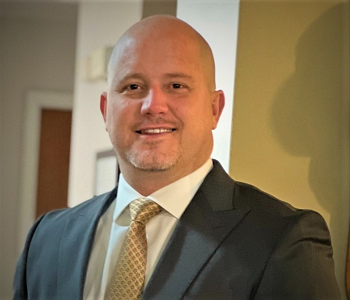 Cliff Nellis
Cliff Nellis is a graduate of the University of Chicago Law School and licensed to practice law in the State of Illinois. He holds a Bachelor of Arts in Philosophy and English and a Minor in Political Science from Illinois Wesleyan University, a Master in Divinity from Trinity Evangelical Divinity School, and an Executive MBA from the University of Chicago Booth School of Business. Mr. Nellis studied cross-sector partnerships between government and non-profit leaders in Chicago and New Delhi, India, through the Civic Leadership Academy of University of Chicago. Mr. Nellis clerked for the Honorable Edward Nottingham of the United States District Court for the District of Colorado before founding the Lawndale Christian Legal Center in Chicago, Illinois, which provides holistic community-based criminal defense legal services for youth and emerging adults. He served on the Executive Coordination Team that established the first Restorative Justice Community Court for emerging adults in the country. He served on the Cook County Juvenile Temporary Detention Center Advisory Board, is a member of the Illinois Juvenile Justice Commission, and served as President and Vice President of the Chicago Bar Association Legal Aid Council. He lives in North Lawndale with his three children.
West Side/ North Lawndale
Email: cliff.nellis@cityofchicago.org
---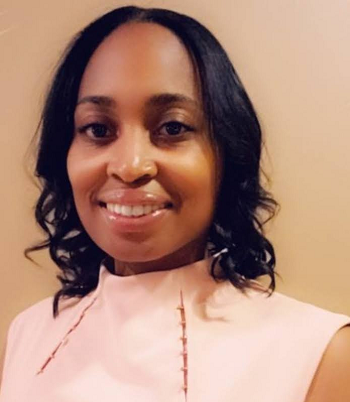 Remel Terry
Remel Terry is a community leader and advocate who proudly represents Chicago's Westside. She has dedicated her life's work to the advancement of the Black community and its youth. Remel's commitment to eradicating racial disparities is a direct result of her upbringing and tightly knit village. From an early age, she immersed herself into community sustainability efforts and worked with groups such as the American Civil Liberties Union (ACLU), Anti Defamation League (ADL) and Black Lives Matter on issues related to social justice, police misconduct and accountability. Remel received her B.S from Lewis University in Aviation Administration with a Minor in Business. Remel has also partnered with various grassroots organizations to address issues of inequity in legislation and enforcement, economic development, education, American legal system reform, healthcare, affordable housing and political action.
The Fred Hampton Scholarship Fund recognized Remel for her empowering leadership and her vested interest in helping Chicago residents revitalize their neighborhoods and realize the goal of financial and social equity. Remel is fueled by her passion as a servant-leader. She is well respected in the community and maintains a reputation for operating with excellence and integrity. At her core, Remel embodies the sentiment, "We need not wait to see what others do." Additionally, Remel is the former Vice Chair for the Make-A-Wish Foundation's Targeted Community Engagement Council, a former advisory council member for the Civilian Office of Police Accountability (COPA) and previously served on the Good Governance Transition Committee for Mayor Lori Lightfoot's administration.
Remel is known as a voice for the voiceless and collaborates with community residents, non-profit organizations and elected officials.Currently, Remel serves as the 1st Vice President and Political Action Committee Chair for the Chicago Westside Branch NAACP and Parent Coordinator for 360 Nation. Most recently, Remel was appointed as an Interim Commissioner for the Community Commission for Public Safety and Accountability (CCPSA). She is the co-owner of Black Gaming League; a company that brings awareness and opportunity in the digital gaming world and has partnered on community initiatives that focus on youth and violence prevention.
West Side/ Lawndale
Email: remel.terry@cityofchicago.org
---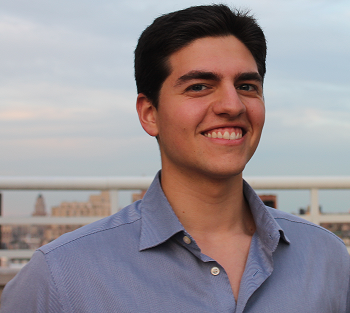 Isaac Troncoso
Isaac Troncoso is a North Side resident and community advocate. He is one of two youth representatives on the Commission and seeks to amplify young voices in policymaking. Troncoso earned his B.A. in Public Policy at the University of Chicago and has engaged youth in government as a Board Member of Black Millennial Renaissance, which funds paid internships for underserved citizens in public service. Troncoso serves as a Board Member of Chicago's Small Business Advocacy Council. He has previously worked on police reform and mental health 911 policy at the New York City Mayor's Office, as an account manager at Google, and is currently Chief of Staff to the CEO at CityBase, a provider of government payments technology
North Side/ Lakeview
Email: isaac.troncoso@cityofchicago.org