In April 2021, Mayor Lightfoot announced the launch of "Open Chicago", the latest initiative to reopen the city. Part of this initiative is Open Streets, a collection of programs and opportunities that allow city streets to be used for dining, festivals, and community activity.


Shared Streets
The Chicago Department of Transportation (CDOT) has relaunched its Shared Streets program. Shared Streets use temporary traffic control tools like barrels and signs to create a more comfortable and spacious atmosphere for people to walk, bike, and roll safely through their neighborhoods. Shared Streets maintain local access and parking for cars and trucks while at the same time have been proven to calm the speed of these vehicles to improve safety. Initially, this program was a critical response to the COVID-19 pandemic to address overcrowding on sidewalks and improve social distancing. Information about the 2020 Shared Streets program, including the list of participating streets, can be found on our COVID Mobility page.
Due to the popularity of the program and demand for more, Shared Streets will be available throughout the summer of 2021. The program launched at the end of May and as Shared Streets become available, they will be posted on this webpage.

How can I request a Shared Street?
We'd love to hear from you about where Shared Streets should be located throughout the city! There are a few things you can do to suggest a Shared Street location:
Click on the map below to indicate where you think a Shared Street should be located and answer a few questions to let us know why you think it should be a Shared Street.
Talk to your neighbors to see if they also would like to see a Shared Street in the area. Ask them to suggest a Shared Street on the map below, too.
Talk to your local Alderman about getting a Shared Street in your area. If you don't know who your alderman is or how to reach them, you can find out using this site. If you've already talked to your neighbors, let your Alderman know that others support the idea.

Click on the map below to suggest a Shared Street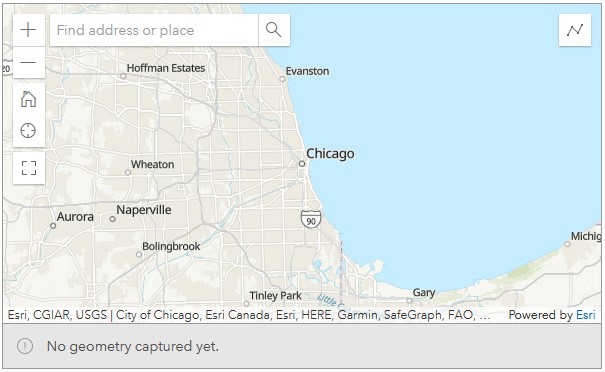 Tell us what you think
Have you used a Shared Street this year? CDOT recently launched a survey to help with evaluating the Shared Streets. Anyone can take the survey to provide their opinion about any of the Shared Streets, and the survey can be completed more than once if you'd like to provide feedback on multiple Shared Streets throughout the summer. The survey can be found at chicago.gov/sharedstreetsurvey. Below is a dashboard showing a summary of survey results received thus far.
Where are Shared Streets located?
The 2020 Shared Streets program May - December 2021. A total of seven Shared Streets were installed for a total of 4.2 miles. See below for the locations and specific dates of each Shared Street.
Leland Avenue (Lincoln Square), between Lincoln and Clark (05/27 - 9/7/2021)
Leland Avenue (Uptown), between Clark and Arai Campus Park/ east of Sheridan (05/27 - 9/7/2021)
South Shore Drive, between 53rd and 56th Streets (05/28 - 10/7/2021)
Dante/77th Street, between South Chicago and Blackstone (05/28 - 10/7/2021)
Paulina Street, between Jonquil and Howard (06/19 - 8/4/2021)
Seminary Avenue, between Eddy and Belmont (07/14 - 10/1/2021)