City of Chicago Crowns Jason E. Jackson Chicago's Karaoke Champion!
November 7, 2022
Jackson took the title before a packed house of friends, family & fans
Ron Hall ronh@carolfoxassociates.com
Round One & Two Photos & B-Roll
Finale Photos & B-Roll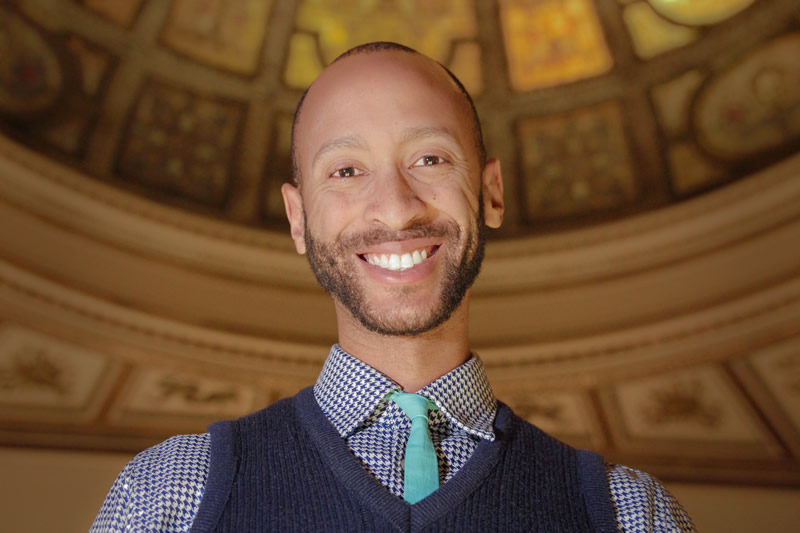 CHICAGO — Mayor Lori E. Lightfoot and the Department of Cultural Affairs and Special Events (DCASE) are excited to announce that after three rounds – and going up against more than five-hundred amateur singers, Jason Jackson was crowned Chicago's Karaoke Champion Sunday night at the Park West. The decision was made by a panel of judges, including music industry veterans and performers, arts and culture champions and city officials.
Jason Jackson lives in Chicago's Andersonville neighborhood having been there since 2013. He works as a brand ambassador and presenter for major medical and tech companies, but in his spare time, he paints, writes, and, of course, rocks out a karaoke tune or four at his favorite haunts. He even KJs for Second City Karaoke -- a karaoke league. In addition to being crowned Chicago's Karaoke Champion, Jackson also received $5,000.
"Music is universal. Music is the common element that breaks down boundaries and brings this entire city together," said Mayor Lightfoot. "Chicago absolutely embraced the Chicago Sings Karaoke competition, and to our contestants – and especially to Jason, I personally thank you on behalf of the entire city."
Chicago Sings Karaoke is the City's first-ever citywide singing competition. After qualifying and semi-final rounds in 18 neighborhood venues featuring hundreds of talented, amateur singers, the six finalists competed before a panel of judges, including Che "RhymeFest" Smith, Recording Artist, Songwriter, Humanitarian; Dex Dale, Artist Management; Julia Miller-CEO & Owner of Delmark Records LLC ; Jorge Valdivia, Performing Arts Program Director at the National Museum of Mexican Art; Mercedes Inez Martinez-Multimedia Artist & Educator.
The six finalists were:
Jaleel Amir, 26, Grand Crossing neighborhood, "What you won't do for love" (Bobby Caldwell) & "The Lady in my Life" (Michael Jackson)
Rashada Dawan, 40, South Shore neighborhood, "Doowop" (Lauren Hill) & "All By Myself" (Celine Dion)
Brandon Dodson, 35, Rogers Park neighborhood, "Sometimes I Cry" (Eric Benet) & "A Change is Gonna Come" (Sam Cooke)
Lauren "Elle Michelle" Gaines, 40, Galewood neighborhood, "Béseme Mucho" (Andrea Bocelli) & "Tennessee Whiskey" (Chris Stapleton)
Erendira Izguerra, 29, West Lawn neighborhood, "La Tequilera" (Beatriz Adriana) & "Amor Eterno" (Rocio Durcal)
Jason E. Jackson, 45, Edgewater neighborhood "I Believe in a Thing Called Love" (The Darkness) & "Nessum Dorma" (Luciano Pavarotti)
###
About The People's Stage Karaoke
The People's Stage Karaoke is a service that focuses on providing the best karaoke experience in Chicago in partnership with different venues on a weekly basis or on special occasions for public, private and special events. The People's Stage Karaoke – Your Life, Your Music, Your Stage (tpskaraoke.com)
Chicago Department of Cultural Affairs and Special Events
The City of Chicago Department of Cultural Affairs and Special Events (DCASE) supports artists and cultural organizations, invests in the creative economy, and expands access and participation in the arts throughout Chicago's 77 neighborhoods. As a collaborative cultural presenter, arts funder, and advocate for creative workers, our programs and events serve Chicagoans and visitors of all ages and backgrounds, downtown and in diverse communities across our city — to strengthen and celebrate Chicago. DCASE produces some of the city's most iconic festivals, markets, events, and exhibitions at the Chicago Cultural Center, Millennium Park, and in communities across the city — serving a local and global audience of 25 million people. The Department offers cultural grants and resources, manages public art, supports TV and film production and other creative industries, and permits special events throughout Chicago. For details, visit Chicago.gov/DCASE and stay connected via our newsletters and social media.
Photo by Antonio Konja courtesy DCASE