City of Chicago to Host Annual Veterans Day Commemoration Ceremony on November 11
November 2, 2023
DCASE Communications dcase@cityofchicago.org
Retired U.S. Navy Admiral Cecil D. Haney to deliver keynote address
CHICAGO—Mayor Brandon Johnson, the Chicago Department of Cultural Affairs and Special Events (DCASE), the Mayor's Office of Veterans Affairs, and the City will honor local and national veterans who have proudly served our nation during this year's Veterans Day Commemoration Ceremony on Saturday, November 11 at Soldier Field. The program includes an honor guard, live music from Navy Band Great Lakes, and keynote remarks. Retired U.S. Navy Admiral Cecil D. Haney will deliver the keynote address, and members from each branch of the United States military and civic leaders will be represented. The ceremony will be held inside the United Club on the 1st floor of Soldier Field, 1410 S. Special Olympics Drive, beginning at 11am. (Doors open at 10am., enter at Gate O.)
"On Veterans Day, we pay tribute to everyone who has honorably served in the armed forces in defense of our nation," said Mayor Brandon Johnson. "Today, we salute a diverse group of more than 65,000 local military service members, honoring them for their bravery and sacrifice, and ensuring veterans return home to a city that offers the support and resources they and their families deserve."
Veterans Day is set aside to thank and honor living veterans who have served honorably in the military in wartime and peacetime. Originally known as Armistice Day and so declared by President Woodrow Wilson, it was created to mark the signing of the Armistice which ended World War I. Following World War II, it was declared a day to honor all veterans and in 1954, renamed Veterans Day by Congress.
The City's Veterans Day event will be livestreamed on the Mayor's Twitter and Facebook as well as on Chicago.gov/Live.
Business attire or service dress uniform is requested. Complimentary parking is available at the Waldron Deck Parking Structure; exit at 18th Street from DuSable Lake Shore Drive. The event is open to the public and FREE to attend; reservations are recommended.
Keynote Speaker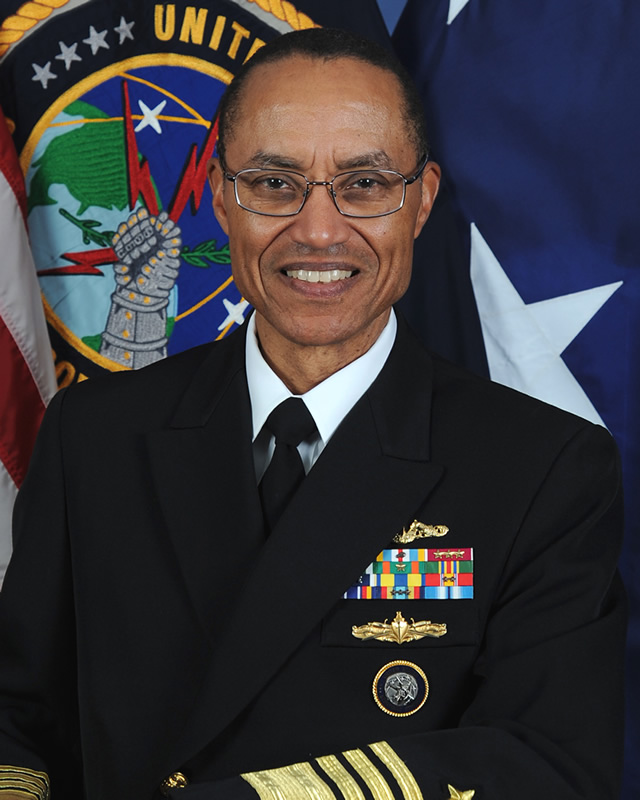 Admiral Cecil D. Haney retired in January 2017 after completing 38 years of distinguished service in the United States Navy. As a 4-star Admiral, he commanded the US Strategic Command (2013-2016) responsible for strategic capabilities involving nuclear weapons, missile defense, space and cyberspace and the US Pacific Fleet (2012-2013) responsible for the manning, operations and maintenance of the US Navy fleet located in the Pacific and Indian oceans. His career as a submariner includes assignments aboard USS John C. Calhoun (SSBN 630), USS Frank Cable (AS 40), USS Hyman G. Rickover (SSN 709), USS Asheville (SSN 758), and Submarine Squadron 8, culminating in command of USS Honolulu (SSN 718). Admiral Haney holds Master's degrees in Engineering Acoustics and System Technology from the Naval Post Graduate School, and a Master's degree in National Security Strategy from the National Defense University. His decorations include the Navy Distinguished Service Medal, Defense Superior Service Medal, Legion of Merit, Navy Commendation Medal, Navy Achievement Medal, and various campaign and unit awards.
Media Parking:
Live trucks may park on the west side of the building from Ramp 41; access via E. McFetridge Dr., east of DuSable Lake Shore Drive and enter through Gate 1.
# # #
Mayor's Office of Veterans Affairs
The Mayor's Office of Veterans Affairs (MOVA) is committed to improving the day-to-day experiences of our 65 thousand veterans and their family members who call Chicago home, including thousands of additional service members currently stationed in Chicago. MOVA is dedicated to supporting Chicago's diverse veteran community through increased collaboration with local organizations, academic institutions, and the private sector and is supported by the Advisory Council on Veteran Affairs (ACVA), a 21-member council comprising subject matter experts, one of five advisory councils to the City of Chicago Commission on Human Relations (CCHR).
Chicago Department of Cultural Affairs and Special Events
The City of Chicago Department of Cultural Affairs and Special Events (DCASE) supports artists and cultural organizations, invests in the creative economy, and expands access and participation in the arts throughout Chicago's 77 neighborhoods. As a collaborative cultural presenter, arts funder, and advocate for creative workers, our programs and events serve Chicagoans and visitors of all ages and backgrounds, downtown and in diverse communities across our city — to strengthen and celebrate Chicago. DCASE produces some of the city's most iconic festivals, markets, events, and exhibitions at the Chicago Cultural Center, Millennium Park, and in communities across the city — serving a local and global audience of 25 million people. The Department offers cultural grants and resources, manages public art, supports TV and film production and other creative industries, and permits special events throughout Chicago. For details, visit Chicago.gov/DCASE and stay connected via our newsletters and social media.