Chicago's Creative Industries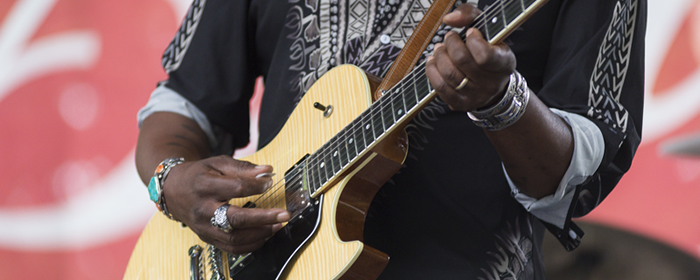 The Department of Cultural Affairs and Special Events supports and promotes the city's art, music, theater, and dance industries.
City Markets
Chicago's City Markets bring more than 70 vendors selling fresh fruits, vegetables, plants and flowers to neighborhoods throughout the City of Chicago.
The Maxwell Street Market is a Chicago tradition of bargains and bargaining with an international flavor. The market offers an eclectic mix of merchandise—from tools to tires, plus fresh produce, furniture, clothing, rare finds and collectibles—and some of the best Mexican and Latin street food in Chicago.
Cultural Grants
The mission of the Department of Cultural Affairs and Special Events is to enrich Chicago's artistic vitality and cultural vibrancy. To support this overarching mission, the Cultural Grants Program's goal is to play an active role in the development of Chicago's arts and culture community by funding artists and arts organizations that have the potential to meaningfully contribute to the City's cultural vitality. More information.
Music
In support of Chicago's thriving music industry, Mayor Lori E. Lightfoot and the Chicago Department of Cultural Affairs and Special Events have designated 2020-2021 as the "Year of Chicago Music" with an investment of $3.5 million to highlight its legacy, expanding its audience and strengthen its creative and cultural landscape with a focus on the south and west sides of the City. The initiative has garnered significant funding of $1.4 million from outside partners including an unprecedented donation of $500,000 from lead donor the Walder Foundation, along with the Chicago Community Trust, the Illinois Arts Council, the Gaylord and Dorothy Donnelley Foundation, Allstate and the Richard H. Driehaus Foundation, as well as sponsorship from the Chicago Transit Authority.
Theater and Dance
The Department of Cultural Affairs and Special Events (DCASE) presents an ongoing performing arts series that showcases both emerging and established music, theater, dance and multi-disciplinary artists at the Chicago Cultural Center and other venues. Dedicated to capacity building in the arts, DCASE hires the artists and provides performance space as well as technical and marketing support.