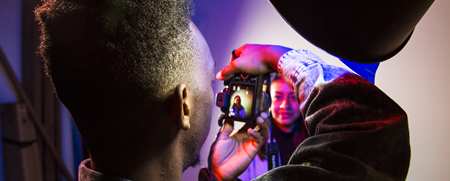 The Department of Cultural Affairs and Special Events supports and promotes the city's art, music, theater, and dance industries.
Art
Year of Creative Youth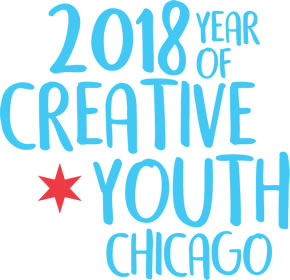 Mayor Rahm Emanuel and the Chicago Department of Cultural Affairs and Special Events (DCASE) are designating 2018 as the "Year of Creative Youth" with a new Creative Youth Festival across the Millennium Park Campus, performance opportunities for teens at many City of Chicago festivals and partner events, cultural grants and convenings for youth arts organizations, a marketing campaign and more—representing an over $2 million investment by the City of Chicago.
City Markets
Chicago's City Markets bring more than 70 vendors selling fresh fruits, vegetables, plants and flowers to neighborhoods throughout the City of Chicago.
The Maxwell Street Market is a Chicago tradition of bargains and bargaining with an international flavor. The market offers an eclectic mix of merchandise—from tools to tires, plus fresh produce, furniture, clothing, rare finds and collectibles—and some of the best Mexican and Latin street food in Chicago.
Cultural Grants
The mission of the Department of Cultural Affairs and Special Events is to enrich Chicago's artistic vitality and cultural vibrancy. To support this overarching mission, Cultural Grants Program's goal is simple: to serve as a catalyst to foster a robust, healthy arts community where artists, non-profit arts and culture and creative industries thrive. More information.
Music
The Department of Cultural Affairs and Special Events (DCASE) periodically accepts artist submissions for consideration for its festivals and programs. All events take place in Chicago, IL. More information.
The Venue Licensing Toolkit is a new resource for entrepreneurs and organizations interested in presenting music, theater or other entertainment at permanent venues such as cultural centers, theaters, clubs, bars, or movie theaters. Using flowcharts, checklists, quick links to important documents and frequently-asked-questions, the step-by-step roadmap gathers the information from multiple City agencies in one centralized and transparent location and explains the application process to become either a Public Place of Amusement (PPA) or a Performing Arts Venue (PAV).

ChicagoMade Music Collective
- Join local music industry professionals and working musicians for a networking series at locations throughout the city. Each event combines a panel discussion on an industry topic and a showcase performance by several local artists.
Theater and Dance
DCASE Theater and Dance - The Department of Cultural Affairs and Special Events (DCASE) presents an ongoing performing arts series that showcases both emerging and established music, theater, dance and multi-disciplinary artists at the Chicago Cultural Center and other venues. Dedicated to capacity building in the arts, DCASE hires the artists and provides performance space as well as technical and marketing support.