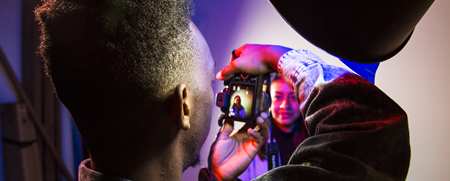 The Department of Cultural Affairs and Special Events supports and promotes the city's art, music, theater, and dance industries.
City Markets
Chicago's City Markets bring more than 70 vendors selling fresh fruits, vegetables, plants and flowers to neighborhoods throughout the City of Chicago.
The Maxwell Street Market is a Chicago tradition of bargains and bargaining with an international flavor. The market offers an eclectic mix of merchandise—from tools to tires, plus fresh produce, furniture, clothing, rare finds and collectibles—and some of the best Mexican and Latin street food in Chicago.
Cultural Grants
The mission of the Department of Cultural Affairs and Special Events is to enrich Chicago's artistic vitality and cultural vibrancy. To support this overarching mission, Cultural Grants Program's goal is simple: to serve as a catalyst to foster a robust, healthy arts community where artists, non-profit arts and culture and creative industries thrive. More information.
Music
The Department of Cultural Affairs and Special Events (DCASE) periodically accepts artist submissions for consideration for its festivals and programs. All events take place in Chicago, IL. More information.
ChicagoMade 2019 Music A&R Auditions — The City of Chicago's Department of Cultural Affairs and Special Events (DCASE) invites Chicagoland–based artists and bands, age 14 and up, to apply for the 2019 ChicagoMade A&R Auditions, taking place in downtown Chicago on Saturday, October 26, 2019. A limited number of artists will be chosen to showcase their work live in front of A&R (Artist & Repertoire) executives from major and independent record labels to be considered for possible opportunities. For more information and to apply, visit www.surveymonkey.com/r/chicagomade.
Theater and Dance
DCASE Theater and Dance — The Department of Cultural Affairs and Special Events (DCASE) presents an ongoing performing arts series that showcases both emerging and established music, theater, dance and multi-disciplinary artists at the Chicago Cultural Center and other venues. Dedicated to capacity building in the arts, DCASE hires the artists and provides performance space as well as technical and marketing support.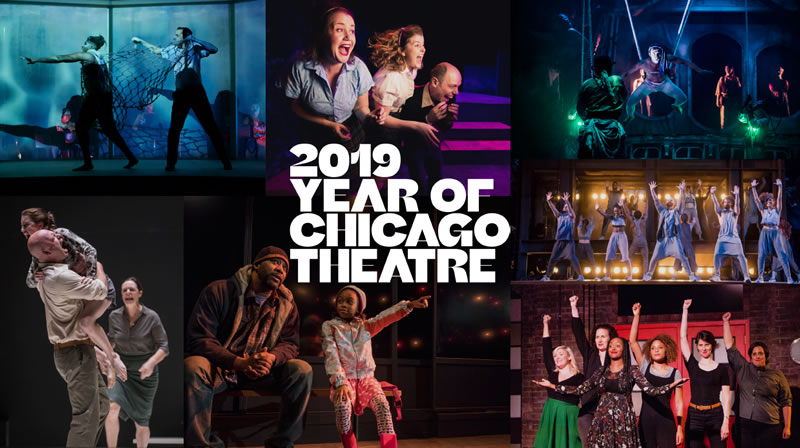 The City of Chicago and the League of Chicago Theatres have designated 2019 as the "Year of Chicago Theatre." This citywide, year–long focus on theatre is the first of its kind in the U.S. The initiative will include theatre performances – including improv, dance, opera, puppetry and more – and special events for the public at hundreds of cultural venues, theaters, parks and neighborhood locations throughout the city.