Chicago Public Art Projects
The Chicago Public Art Program implements the City's Percent-for-Art and manages other publicly-funded permanent and temporary public art throughout the city. DCASE also manages the Chicago Public Art Collection, which includes more than 500 works of art exhibited in over 150 municipal facilities around the city, such as police stations, libraries, and CTA stations. The Collection provides the citizens of Chicago with an improved public environment and enhances city buildings and spaces with quality works of art by professional artists.
This is not a request for proposals and is provided for informational purposes only. Interested in learning more about public art opportunities? Sign up to receive notifications.
O'Hare International Airport New Terminal 5 (T5) Commissions
The exhibition Del Otro Lado / The Other Side featuring 17 original works curated by Behar X Schachman is now on view throughout the International Arrivals Corridor. Access the list of artists.
…a murmuration by jina valentine consists of 600 wall-mounted convex aluminum discs of varying sizes on display in the Passenger Level Concourse.
The final commission Immigrant Owned by Jonathan Michael Castillo will finish installation in 2024 in the Baggage Claim of Terminal 5.
The new projects at T5 join recently completed projects at the O'Hare Multi-Modal Facility (MMF):
Installed in April 2023, REACH is a large-scale sculpture by New York-based artists Hank Willis Thomas and Coby Kennedy consisting of two arms, approx. 27 and 31 feet long, suspended between nine and 34 feet off the ground in the North Escalator Hall of the MMF.
Palimpsest by Chicago's own Nick Cave was installed in 2019 in MMF. The multi-story beaded and bustled tapestry is made of plastic pony beads, shoelaces, and nylon fishing net, with patterns and colors meant to emphasize the collective power of connectedness.
Horizon Light by New York-based James Carpenter Design Associates, installed in 2019, consists of 196 color-anodized ellipses with subtle variations in color temperature and integrated LED lighting programmed to run light sequences along the length of the sculpture.
Field Lines by Los Angeles-based artist Rob Ley, installed in 2018, consists of painted aluminum strips along the wall above the rental car counters in the MMF's main hall. The piece is sculpted to evoke the steady flow of a breeze through a field, inspired by the dynamic air currents that shape wind and weather patterns across the globe.
View the entire O'Hare International Airport Public Art collection at flychicago.com/ArtORD.
---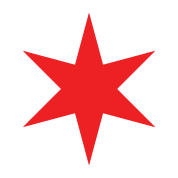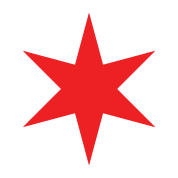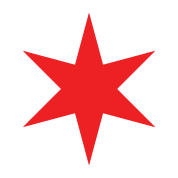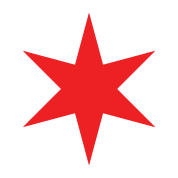 ---
New Public Artworks in Neighborhoods Across Chicago
A new Riverwalk Banner Kin Link by Leonard Suryajaya recently completed its installation of five large-scale paintings along Michigan Avenue near Lower Wacker Drive. Kin Link is a vision of an immigrant's experience to the city through a queer lens that offers and creates space for differing patterns and identities to exist in cohesion. It considers the overlapping of family with kinship, and the knotty relationship between home and diaspora spanning from Indonesia to the United States.

A public dedication event will take place Wednesday, October 18 from 10–11:30am with live music and dance performances on the Riverwalk.

Woven Together by Luftwerk in collaboration with Gloria Talamantes will transform the 49th and Ashland Viaduct at 4900 S. Ashland Avenue into a mural of light. This mural illuminates the pedestrian thoroughfare with a design directly inspired by colors and patterns created by the residents of the neighborhood. Woven Together celebrates the rich history and diverse community of Back of the Yards and will be completed in October 2023.
Wayfindings by Bob Faust, located at the Joint Public Safety Training Campus in the Austin neighborhood (4443 W. Chicago Ave.) consists of three sculptural pieces, a mural panel and metal plates on bollards. The project, which finished installation in September 2023, highlights the intention of the campus as a new neighborhood icon and a visual representation of bridge building between youth, first responders, and the community. Faust worked with Community Policing officers and youth from the new, adjacent Boys & Girls Club, incorporating their images of Austin into the artwork's design.
Also, to be installed at the Joint Public Safety Training Campus in Austin is the large-scale mural titled Everyday Pledge by artist Edra Soto. Soto will be working with local artists to create the installation, slated to open in summer 2024.
The Conservation Center, in partnership with DCASE and the CTA, recently completed a vital preservation project at the Harlem (O'Hare Branch) Blue Line CTA station. This project involved the restoration and conservation of the iconic artwork Harlem Station, 1984 by renowned artist Alex Katz, an enamel on aluminum mural that is part of the City of Chicago Public Art Collection. Alex Katz, known primarily for his portraits, created Harlem Station as one of only eight public art projects attributed to him and the sole one located in the Midwest. The mural is a free-standing masterpiece painted on both sides of cut-out aluminum panels, allowing viewers to appreciate it from both inside the station and the street.
In partnership with Chicago Public Library (CPL), three artists were selected to produce new artworks at neighborhood CPL branch locations as part of the City's antiviolence programming efforts. These public art commissions will create artworks designed to embrace and uplift community healing and cohesion through community engagement.

Dorian Sylvain at Uptown Branch, 929 W. Buena Ave.
James Jankowiak at West Lawn Branch, 4020 W. 63rd St.
Aram Han Sifuentes at Brighton Park Branch, 4314 S. Archer Ave.

At the Uptown Neighborhood Health Center (845 W. Wilson Ave.) is home to the recently completed Uptown Harmony: A Cultural Tapestry by artists Andy Bellomo and Sandra Antongiorgi. The artwork's circular panels and murals depict the vibrant community as well as the health center.
Learning to Fly by artist Hector Duarte is recently completed large-scale mural located in the reading garden at the Budlong Woods Library (5630 N. Lincoln Ave.) created with hand-made mosaic pieces. Members of the community participated in creating the mosaic pieces for the mural.
Artists Jeff Zimmerman and Christophe Gausparro have recently completed Circle of Life at the Northeast (Levy) Senior Center (2019 W. Lawrence Ave). This multi-layered collage directly reflects the rich diversity found in the Lincoln Square community that the Levy Center serves.
A ribbon-cutting was recently held for the newly restored Builders of the Cultural Present Mural at 71st and Jeffery in the South Shore neighborhood. Originally painted by artists Mitchell Caton and Calvin Jones in 1981, DCASE funded the mural restoration led by Dorian Sylvain with the South Shore Chamber as fiscal agents. Sylvain worked with artists Bernard Williams and Damon Lamar Reed to restore the mural.
For more information on the City's Public Art Collection, visit Chicago.gov/DCASE.
---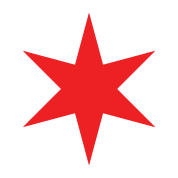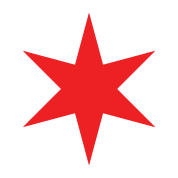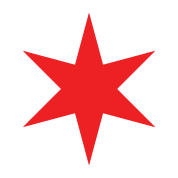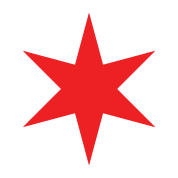 ---
12th District Police Station
Project Description: A public art exterior sculpture/installation commission to complement the construction of the 12th District Police Station located in the Near West Side neighborhood.
Address: 1412 South Blue Island Avenue
Ward: 25
Budget: $221,816
Artist: Juan Angel Chávez
Phase: Design
---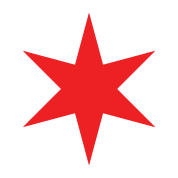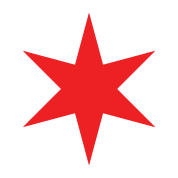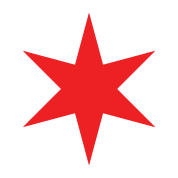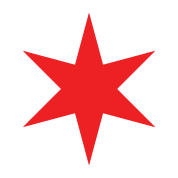 ---
Little Village Branch Library
Project Description: A public art mural commission to complement the construction of the
Little Village Branch Library located in the Little Village neighborhood.
Address: 2311 South Kedzie Avenue
Ward: 24
Budget: $72,555
Phase: Artist Selection
---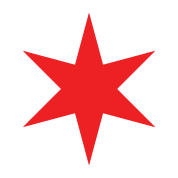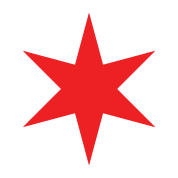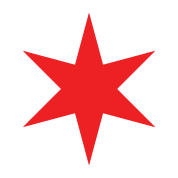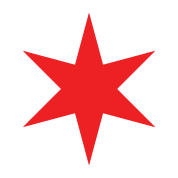 ---
Whitney M. Young, Jr. Branch Library
Project Description: A public art sculpture commission to complement the renovation of the Whitney M. Young, Jr. Branch Library in the Chatham neighborhood.
Address: 415 E. 79th Street
Ward: 6
Budget: $30,000
Phase: Scoping
---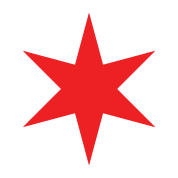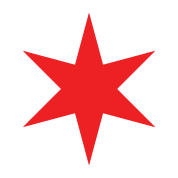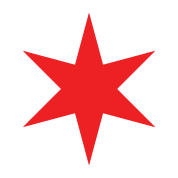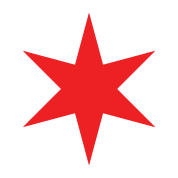 ---
19th District Police Station (Formerly 23rd District)
Project Description: A public art commission to create an exterior installation to complement the construction of the 19th District Police Station in the Boystown neighborhood.
Address: 3600 N Halsted Street
Ward: 44
Budget: $98,000
Artist: Luftwerk
Phase: Design
---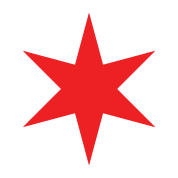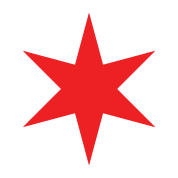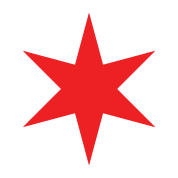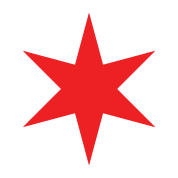 ---
Riverwalk East Gateway Project
Project Description: A commission to develop a cohesive and integrated series of public art installations that envisions the Riverwalk East as a gateway and cultural beacon, and that will transform the area into an iconic visual marker for the south bank of the Chicago River. Address: Riverwalk between Michigan Avenue and Lakeshore Drive
Ward: 42
Budget: $2,000,000
Artist: Iñigo Manglano-Ovalle and Bill Baker
Phase: Design
---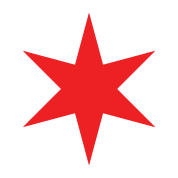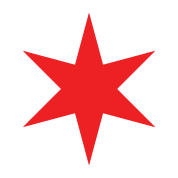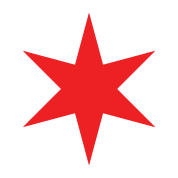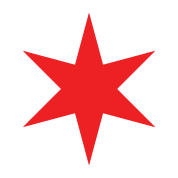 ---
Maxwell Street Market Arts Engagement Project
Project Description: DCASE was awarded an NEA Our Town grant to fund the development of community-engaged arts programming at Maxwell Street Market that will inject new energy into the site, retain and grow vendors and diverse audiences, and expand the possibilities of the market and its surrounding footprint as a creative hub and artist incubator.
Address: 800 S. Desplaines Avenue
Ward: 25
Budget: $100,000
Artists/partners: Borderless Studio LLC, National Museum of Mexican Art, Yollocalli Arts Reach, others
Phase: Planning
---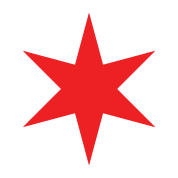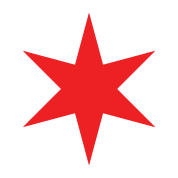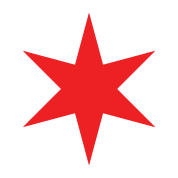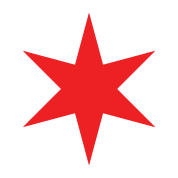 ---
Cermak Corridor Public Art Project
Project Description: A comprehensive public art installation that will reinforce the connection between the Cermak CTA Green Line station and McCormick Place. Address: Cermak Road between State Street and King Drive
Wards: 3 and 4
Budget: $800,000
Artist: to be announced
Phase: Design
---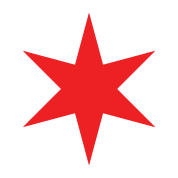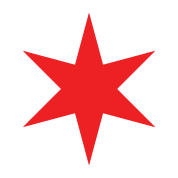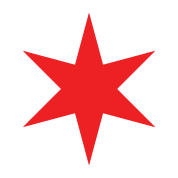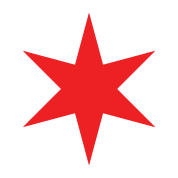 ---
CTA Damen Green Line Public Art commission
Project Description: A commission to create a site-specific artwork that creates a sense of place and vibrancy for the new Damen Green Line CTA Elevated Station, located at the intersection of Damen Avenue and Lake Street.
Address: Damen Avenue and Lake Street
Ward: 27 Budget: $100,000
Artist: Fo Wilson
Phase: Design
---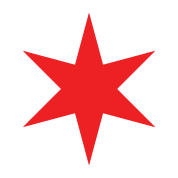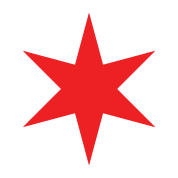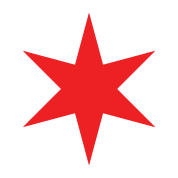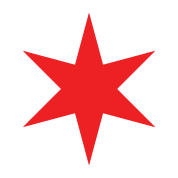 ---
Neighborhood Arts Project: Collectively Split
Project Description: In partnership with Alderman Cardenas and the 12th Ward, a public art commission to create a mural under South Archer Avenue viaducts. Address: South Archer Avenue at Western Avenue
Ward: 12
Budget: $20,000
Artist: Tony and Shannon Passero
Phase: Design
---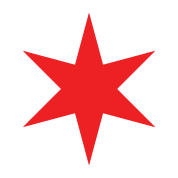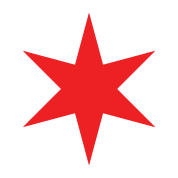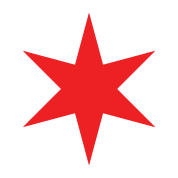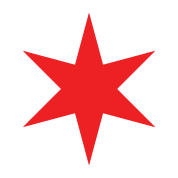 ---
Neighborhood Arts Project: Tribute to Ray Charles Easley
Project Description: In partnership with the Chicago Transit Authority, Alderman Taliaferro and the 29th Ward, a public art commission to create a sculpture at the CTA Chicago/Austin Bus turnaround
Address: Bus terminal at Chicago Avenue and Austin Boulevard
Ward: 29
Budget: $63,950
Artist: Jesus Acuna
Phase: Fabrication
---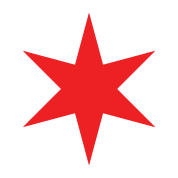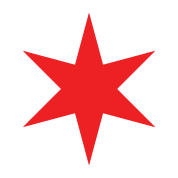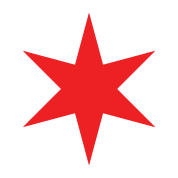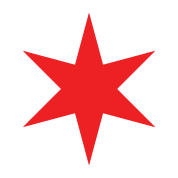 ---
Neighborhood Arts Project: Everything is Radiant
Project Description: In partnership with CDOT, Alderman Cappleman and the 46th Ward, a public art commission to create murals for the east and west embankments of the Lake Shore Drive bridge at Wilson Avenue
Address: Lake Shore Drive and Wilson Avenue
Ward: 46
Budget: $40,000
Artist: Molly Zakrajsek
Phase: Design
---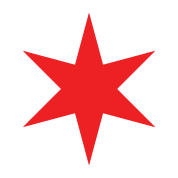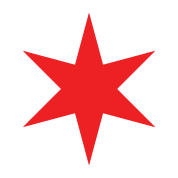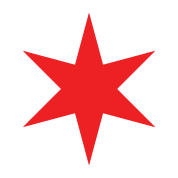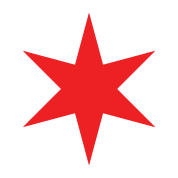 ---
Collection Management
The Public Art Program has a limited, annual conservation budget that is used to maintain, preserve and protect the collection. Program staff monitors the condition of artworks and encourages representatives of City departments and other participating public agencies, as well as the general public, to advise DCASE of damaged, degraded or at-risk artworks.
Recent conservation projects include:
Monument to the Great Northern Migration
Artist: Alison Saar
Address: 22nd Street and King Drive
Ward: 4
Project Description: Alison Saar's bronze figure is a testament to the thousands of African Americans who migrated to Chicago in the early 20th century in search of greater freedom and opportunity. The figure, installed in 1996, is oriented to the north, symbolizing the traveler's destination. The bronze figure was cleaned last year, and the pedestal will be conserved in 2019. With permission of the artist, the city is creating a new mold and casting new bollards to replace those that are weathered or missing.
Bronzeville Walk of Fame
Artist: Geraldine McCullough
Address: 22nd to 35th Streets on King Drive
Ward: 4
Project Description: Designed by Geraldine McCullough, the Bronzeville Walk of Fame has 91 bronze diamond-shaped plaques embedded on the sidewalks, medians, cross walks along King Drive from 22nd to 35th Streets. The plaques were placed in 1996 to commemorate current and former Bronzeville residents. Twenty-seven plaques were installed on this prominent work – 22 replaced those that had gone missing over the course of two decades, 3 reworked those that had deteriorated significantly, one of Jack Cooper that was found in storage was finally mounted and two gave Ida B. Wells and her husband Ferdinand Barnett each their own plaques in place of the previous joint one.
Stained Glass
Artist: Mike Hill
Address: 1st District Police Station, 1718 S. State Street
Ward: 3
Project Description: The sculpture by Mike Hill relates to the architectural scale and elements of the 1st District Police Station. The steel blocks and paving tiles were fabricated from scrap steel, the by-product of illegal firearms confiscated and destroyed by the Chicago Police Department, and transformed to create a contemplative space that honors those who protect the community. Chicago's freeze/thaw cycle had caused many of the glass blocks to crack. Additionally, some of the colors had faded. Working with the original artist to refurbish the artwork, the seating was re-engineered to alleviate future cracking from environmental conditions. The artist sourced new glass blocks with more durable color. The artist also refinished the cast metal elements.