2021 Artist Response Program Grantees
Artist Response Program > 2021 Artist Response Program Grantees
The City of Chicago is facing a critical moment in its history as the COVID-19 pandemic amplifies systemic racism and the history of disinvestment on the South and West sides of the city and presents an opportunity to rebuild towards equity. Recognizing that artists have always played an important role in advancing the causes of justice and equity, DCASE seeks to support artists in developing projects that engage the public in a constructive, civic dialogue that will propel our collective action, facilitate progress, and make Chicago a model city for the nation as it faces the difficult work ahead.
Through the Artist Response Program, DCASE selected 5 artists/artist teams to implement ambitious public art projects and 7 Re-granting Partners to distribute funds to artists.
Direct Grants
Through its new Artist Response Program, DCASE has awarded five artists and artist teams $100,000 grants.
Tonika Lewis Johnson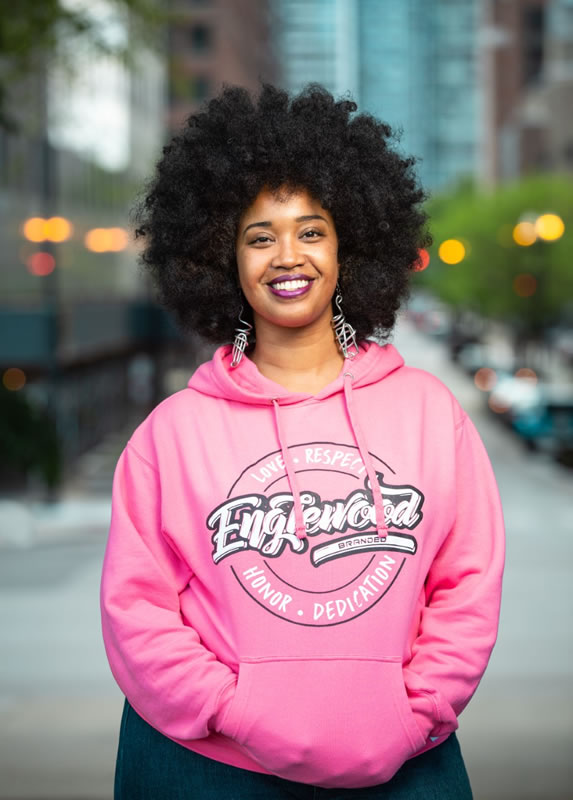 Inequity for Sale is an artistic and physical exploration of homes sold on racist Land Sale Contracts (LSC) in Greater Englewood, demonstrating how discriminatory housing practices directly contributed to the inequity we witness today in Black communities. The project will comprise 12 life-sized land markers for LSC homes, a website documenting the stories of this period of plunder, and a walking tour that connects this history with current conditions in Greater Englewood. With this project, Johnson's goal is to map the evidence of historic legalized theft in Greater Englewood and engage the public in conversations that can bring this unresolved crime to justice.
Santiago X
The Coiled Serpent Mound is intended as a celebration of the connection between the peoples and the waterways of the Chicagoland area, created by Indigenous futurist, multidisciplinary artist and architect, Santiago X (Koasati/Chamoru). This is notably the first time effigy earthworks have been constructed by Indigenous peoples in North America since the founding of the United States.
Kirsten Leenaars with Circles and Ciphers (AnnMarie Brown, Akeem Soyan,& Nikia Watkins)

Beyond the Box: Reimagining Freedom
What does collective freedom look, sound, and feel like? This question and its political stakes will guide our second collaborative multimedia project. Through the creation of performative actions, through rhyme and rap in parks and abandoned lots in the Rogers Park neighborhood we will activate these spaces as sites for our own radical imagination and as sites for healing, joy, and community. We invite the young people that are part of Circles & Ciphers, as well those who are currently incarcerated, to respond to the notion of collective freedom based on their personal experiences, including considering the ways Covid-19 and the prison industrial complex have impacted their lives and communities. The produced videos and performances will serve as interventions in public space.
https://www.kirstenleenaars.com/copy-of-the-broadcast / http://www.circlesandciphers.org/
Hector Duarte, Nicole Marroquin, and Gabriel Villa with the Pilsen Housing Cooperative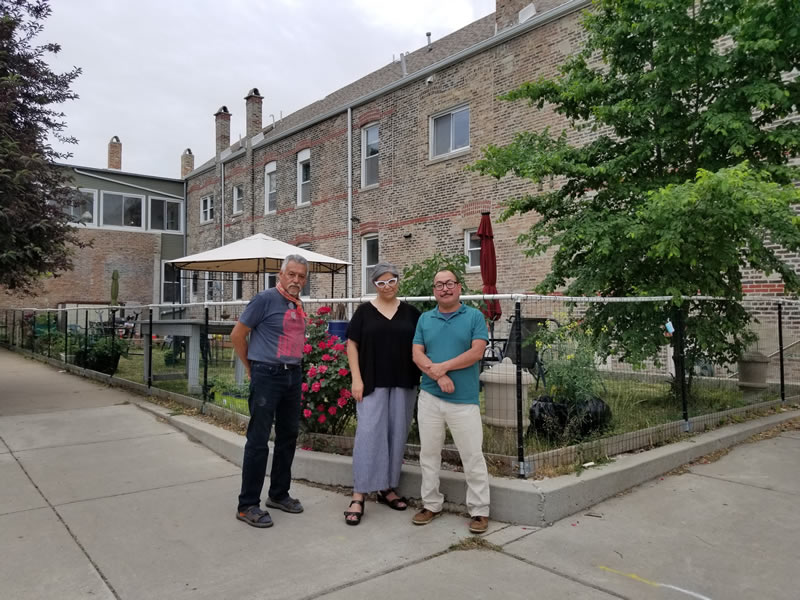 "Fight to Stay" is a public art project that will take place at the Pilsen Housing Cooperative, an affordable housing effort and anti-displacement strategy created by and for longtime residents of Pilsen. "Fight to Stay" will include a large-scale mural painted across two walls of the Co-op. An outdoor space will be transformed into a sustainable green landscape and activated as a creative platform and civic forum for art, dialogue and community learning. Artists will examine notions of home and community, the violence of displacement, housing justice, and the power of community cooperation, creativity and collective resistance.
The "Fight to Stay" artist team is made up of three longtime Pilsen residents: Hector Duarte is a master muralist, painting walls in Chicago and Mexico for 40+ years. His works adorn libraries, schools, the lakefront and a CTA stop. Gabriel Villa is an award-winning studio and public artist born and raised in the El Paso, Texas, border region. Villa's work is a fusion of his Mexican American experience and observations from Chicago's South Side. Nicole Marroquin is an artist educator who explores spatial justice, belonging, and Chicago's Latinx history through projects that decenter dominant narratives to address displacement and erasure.
https://www.pilsenhousingcoop.org/ / https://www.hectorduarte.com/ / https://www.gabrielvilla.net/ / https://www.nicolemarroquin.com/
Aquil Charlton, William Estrada, Andrés Lemus-Spont, and Marya Spont-Lemus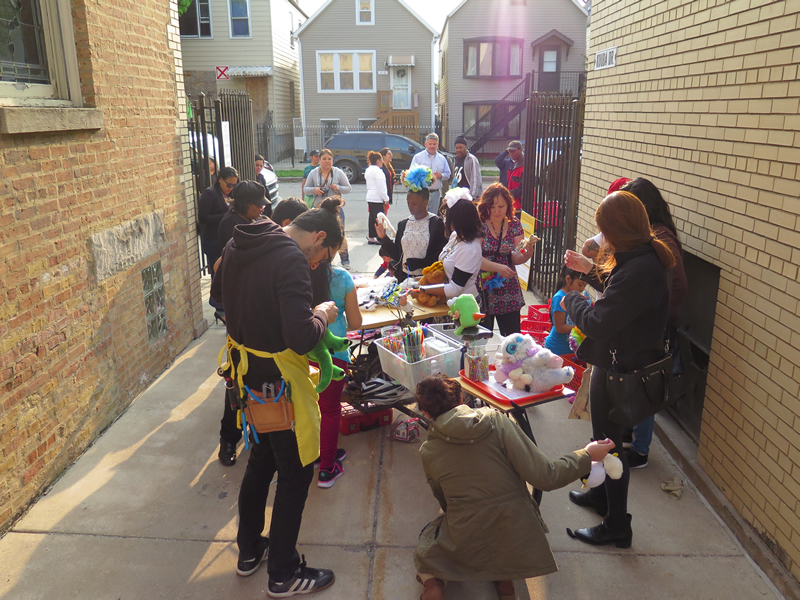 Formed in 2016, the Mobilize Creative Collaborative (MCC) is a collective of four artists (Aquil Charlton, William Estrada, Marya Spont-Lemus, Andrés Lemus-Spont) who utilize mobile makerspaces to provide free arts workshops for youth and adults in public places. The MCC acts as an intergenerational platform for popular education, communal creation, and arts-based organizing within and across communities in which we live, work, and create on Chicago's South and Southwest sides. Our mission is part of a long-standing history in popular education that focuses on amplifying the work, knowledge, and power already present in these communities.
The Mobilize Creative Collaborative is thrilled to expand upon our ongoing work through "Mobilize! Creative Blocks, Collective Dreams": a series of weeklong community gatherings hosted outdoors in five South and Southwest Side neighborhoods this summer. Residents, artists, and organizers of all ages will engage in creative workshops, dialogues, and explorations focused around justice and the dreams of their communities. With music, art, and theater activities, live performances, a weekly podcast, and more, we will seek to amplify and connect existing efforts, as well as to cultivate spaces that center imagination, joy, and people-led solutions.
Re-Granting Partners
In addition to individual artist grants, seven arts organizations received grants ranging from $50,000 – $100,000 to re-grant funds to approximately 60 artists.
ConTextos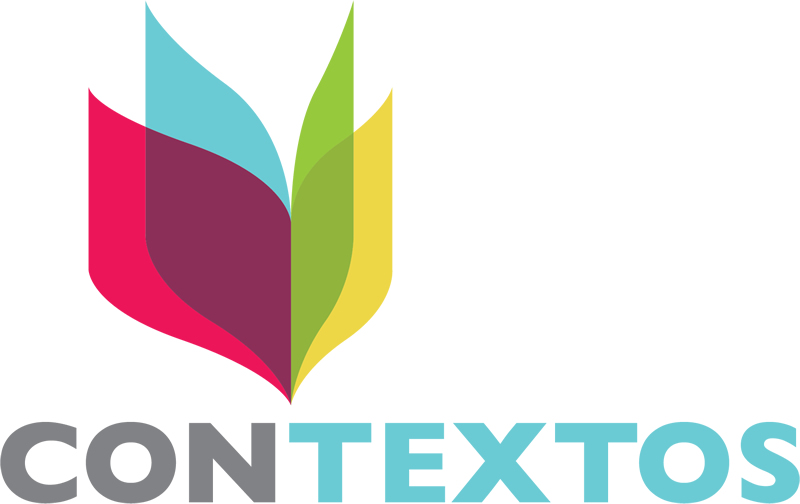 ConTextos is a literary arts organization that uses the power of personal narrative to promote healing, restoration, critical thinking and dialogue. Through their model, ConTextos works to strengthen communities by uplifting the voices and insights of those directly impacted by trauma, violence and injustice. Ways To Tell, a community-based Author/Artist led program seeks to amplify voices and inspire others to use their stories as tools to help unify and transform Chicago's South and West Sides. Through an application process, ConTextos alumni Authors and local artists will be selected to co-create a public art piece rooted in story from their respective communities.
Folded Map Project/Englewood Arts Collective

UNITED, STILL.
10 grants of $3500 each to young adults or "new" Creatives to develop projects that will: Activate & inspire positive change via community engagement and/or transformational placemaking, and/or Illuminate, recognize & celebrate the "character" & culture of a South Side neighborhood. All disciplines are welcome. fine arts: painting, sculpture; digital arts: illustration, graphic arts, photography, videography; creative writing or performance arts also welcome. We'll striving for a variety overall (so all our awards won't go to muralists, for example).
OUR GOAL? TO AMPLIFY AND SUPPORT A DIVERSE PORTFOLIO OF BIPOC South side artists, skewing more NOVICE than "SEASONED".
Application now open through August 6. For more information and to apply, visit https://englewoodartscollective.org/unitedstill
Full Spectrum Features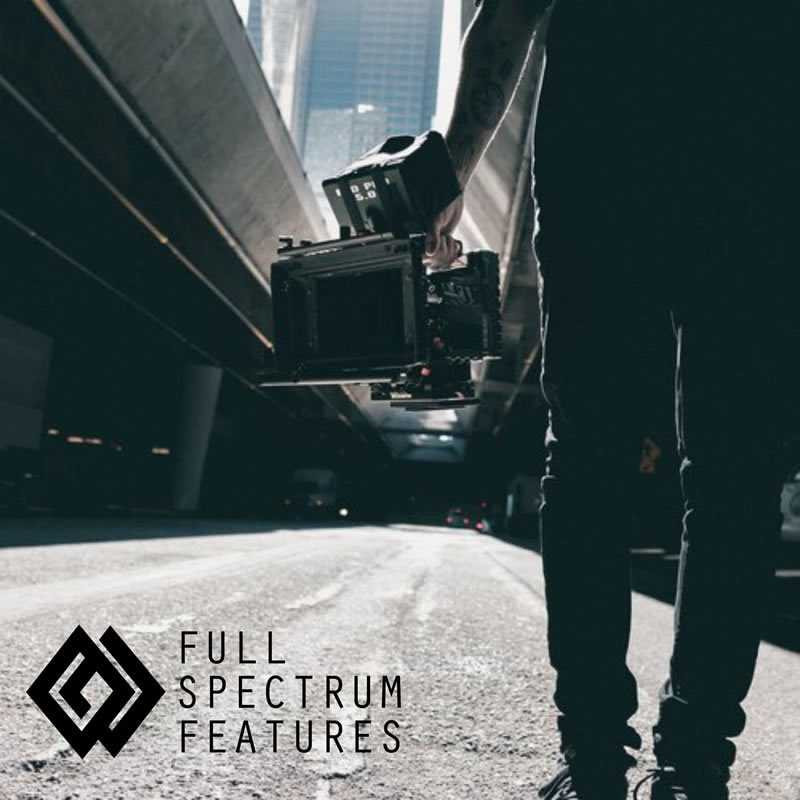 Community Storytellers uplifts community voices by equipping Chicago-based storytellers with the tools to produce films that impact communities. Full Spectrum Features (FSF) will produce and exhibit three artist-led scripted short films that showcase community resilience and rebuilding. Too often, stories about underrepresented communities only center on their trauma and suffering. We also want to spotlight stories that showcase joy, healing, and peace as acts of resistance. FSF is a Chicago-based nonprofit committed to driving equity in the independent film industry by producing, exhibiting, and supporting the work of women, BIPOC, and LGBTQ+ filmmakers.
Applications are now open through September 13. Apply at: www.fullspectrumfeatures.com/community-storytellers
Greater Southwest Development Corporation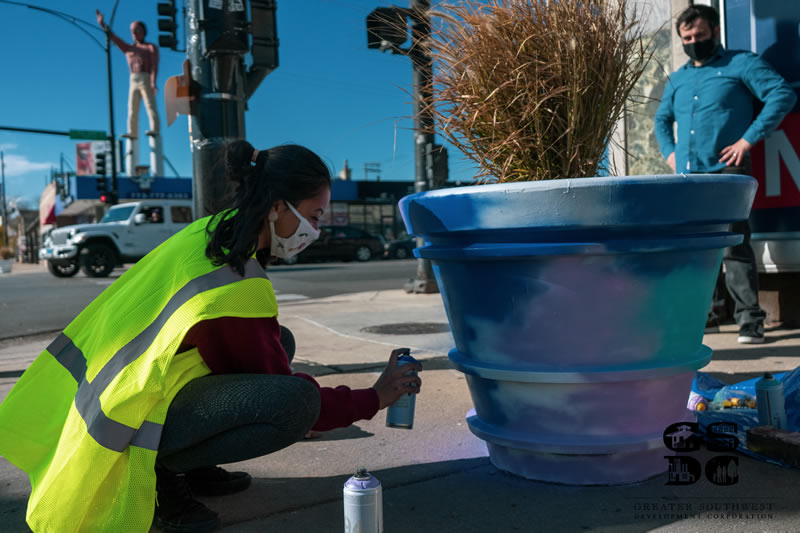 We are a team of passionate advocates, resources, and powerbrokers. Staff members are former business owners, individuals with decades of economic development experience, parents, children, and residents of the South and Southwest Side. We work in service of a multicultural, prosperous, and economically vibrant southwest Chicago, one rooted in social justice and racial equity. Together with the community, we strive to build generational, inclusive, and sustainable wealth on Chicago's southwest side. Our public art granting program is focused on funding and empowering local artists who want to bring about a sense of community ownership, activism, and inclusivity through their work.
Jazz Institute of Chicago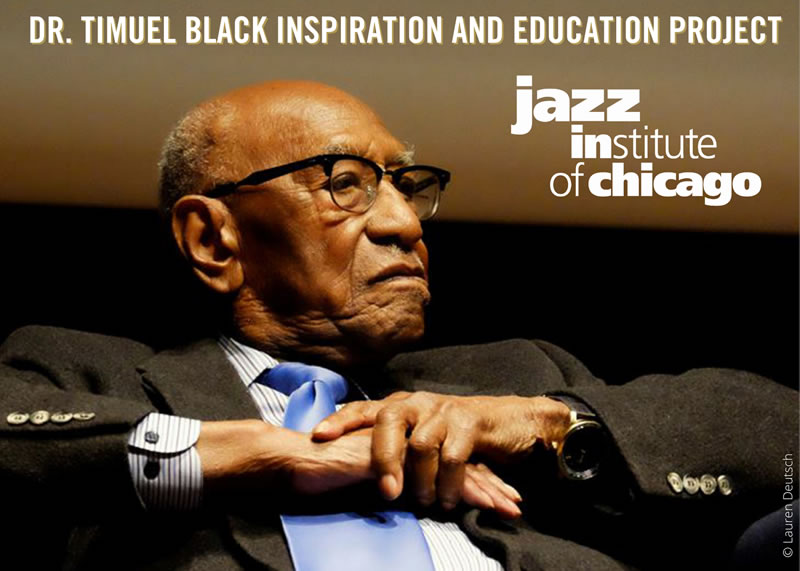 The Jazz Institute of Chicago's Dr. Timuel Black Inspiration and Education Project aims to bring the joy and power of jazz music to Chicago communities, while re-igniting the economic platform for local musicians. Through this project, JIC will award five $10,000 grants to musicians who present new works that are inspired and informed by the cultural legacy of Chicago's south and west side neighborhoods. Successful proposals will reach beyond jazz music to engage artists from multiple disciplines, whether that be visual art, dance, or literature.
Kartemquin Films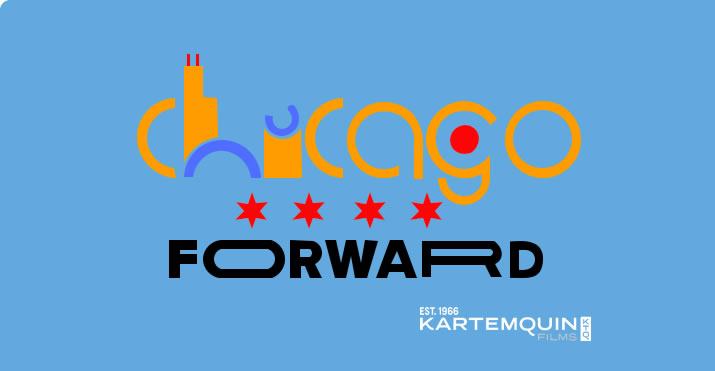 Kartemquin Films (KTQ) supports independent filmmakers to create impactful documentary films that foster a more just and engaged society. KTQ's Chicago Forward grantees will receive funding to produce a demo-like piece (collection of scenes, extended trailer, etc) exploring broad themes emerging from the pandemic and renewed reckoning with racial injustice in Chicago's communities. KTQ will award 8 grants for makers advancing a short or feature documentary, with decisions made by a panel of 7 diverse Chicago filmmakers. The initiative will pair grantees with dedicated mentors to provide guidance in the full year of their grant term and culminate in 8 community-centered events.
Application now open through August 31. For more information and to apply, visit https://kartemquin.com/content/chicago-forward-project
National Museum of Mexican Art

Yollocalli Arts Reach will spearhead a program to distribute grants to Little Village artists for public art projects that engage residents in dialogue, reflection and action around both issues faced by La Villita community as well as its inherent strengths. Yollocalli, the youth initiative of the National Museum of Mexican Art (NMMA), will work in partnership with the Public Spaces Committee (PSC) of the Violence Prevention Network, a collective of organizations and individuals working towards activating neglected spaces in Little Village. Through this program, Yollocalli and PSC seek to support artists, revitalize underutilized spaces, and engage residents in community issues.