Assaf Evron: Athens and Oraibi
October 3, 2015—January 3, 2016
City Gallery in the Historic Water Tower, 806 N. Michigan Ave.
Visual Art Program > Past Exhibitions > City Gallery in the Historic Water Tower > Assaf Evron: Athens and Oraibi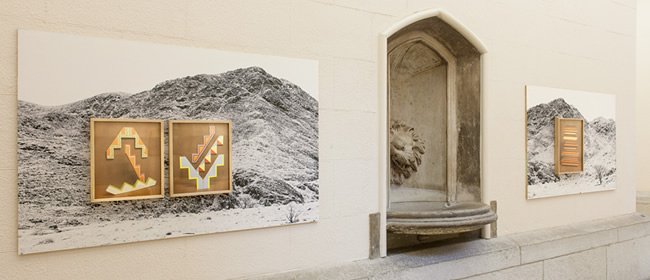 (click on images to enlarge)
Athens and Oraibi explores art historian Aby Warburg's concept of simultaneity through the contemporary architectural vernacular. The photographs and photo-based work of Assaf Evron (Chicago, U.S.; Tel Aviv, Israel) focus on the structures and forms of the overlooked, revealing a visual state of both excess and deficiency.
The inaugural Chicago Architecture Biennial is North America's largest international survey of contemporary architecture. Through its constellation of exhibitions, full-scale installations and events, the Chicago Architecture Biennial will invite the public to engage with and think about architecture in new and unexpected ways, and to take part in a global discussion about the future of the field. For details, visit www.chicagoarchitecturebiennial.org.

---
Visit us:
Admission is FREE
Monday–Friday, 10am–7pm
Saturday–Sunday, 10am–5pm
(Closed Holidays)
Find us:
City Gallery in the Historic Water Tower
806 N. Michigan Ave.
Chicago, IL 60611
Take CTA to the City Gallery