Chicago Air and Water Show
DCASE Homepage > Chicago Air & Water Show
The Chicago Air and Water Show presented by the City of Chicago is the largest FREE show of its kind in the United States. The show can be viewed along the lakefront from Fullerton to Oak Street, with North Avenue Beach as the focal point.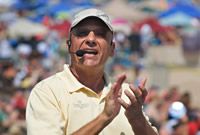 Herb Hunter (pictured) has been the voice of the Air & Water Show for over 20 years.
Corporate partners of the Chicago Air & Water Show.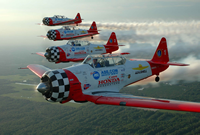 These images are available in high resolution for press purposes only.
Follow us:
---
Visit us:
Admission is FREE
North Avenue Beach
1600 N. Lake Shore Dr.
Chicago, IL 60613
---
Take CTA to the Chicago Air & Water Show. Bus #72 goes to North Avenue Beach. For more travel information, visit transitchicago.com.
Park at Millennium Park Garages and avoid the hassle of finding parking near the beach! Garage locations are Millennium Park Garage and Millennium Lakeside Garage at 5 S. Columbus Drive, Grant Park North Garage at 25 N. Michigan Ave. and Grant Park South Garage at 325 S. Michigan Ave. Pre-purchase parking at MillenniumGarages.com and save up to 50% off drive-up rates.
Supporting Information Facts
Department:
Additional Information
Sponsored By:
---
Get Lost in the Show, Not on the Beach