Lorado Taft's Fountain of Time
Public Art Program > Fountain of Time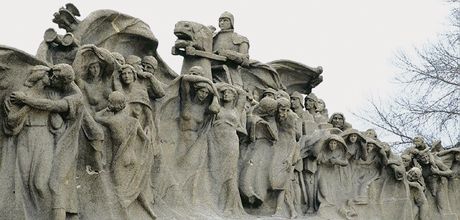 Cottage Grove Ave. & 59th St.
Chicago, IL 60637
Artist Lorado Taft's sculptural allegory of humanity's relationship with time positions a tall, imposing figure across a reflecting pool from a 110-foot-long mass of figures representing the universal human themes of love, war and the cycle of life. This sea of humanity appears to strain in unison across the void toward the solitary figure.
Supporting Information Facts
Additional Information

Learn more about the Chicago Department of Cultural Affairs and Special Events and the Chicago Public Art Program.