2020 Esteemed Artist Awards
Cultural Grants Program > 2020 Esteemed Artists
The Esteemed Artist Awards are special new $10,000 grants awarded to highly-qualified artists for expenses associated with an artist's practice, such as studio rental, supplies, travel or equipment. They are part of the Chicago Cultural Grant's Individual Artists Program (IAP). In celebration of 2020 as the Year of Chicago Music, half of the Esteemed Artist Awards are going to local musicians.
This program is partially supported by a grant from The Chicago Community Trust
Deleatrice (Dee) Alexander – Music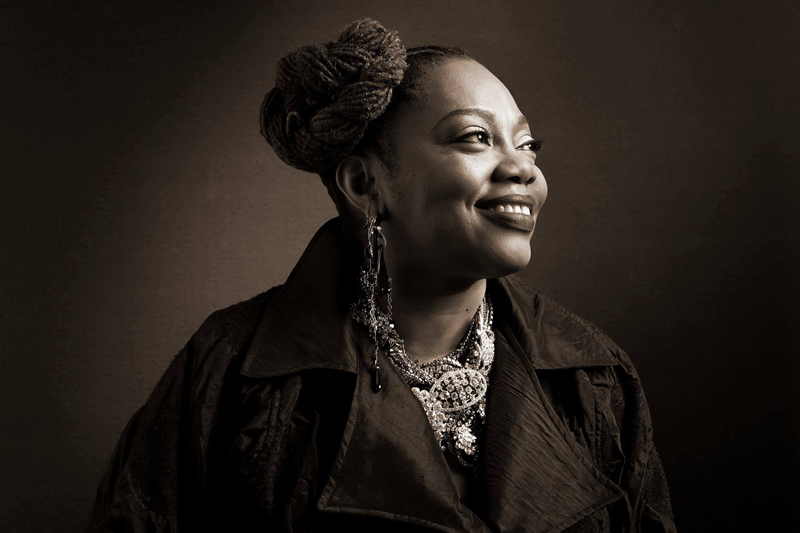 Born on Chicago's west side, Dee Alexander is one of the city's most gifted and respected vocalist/songwriters. Her talents span every music genre from gospel to R&B to blues to neo- soul, yet her true heart and soul are experienced in their purest form through jazz. Growing up in a household steeped in recordings of Dinah Washington, Alexander names Sarah Vaughan, Ella Fitzgerald and Chicago saxophonist Henry Huff among her major influences. Thus, setting her on the path to becoming one of the most accomplished voice improvisers in the world today. Alexander is currently a WFMT Jazz Radio host.
Carlos Barahona – Music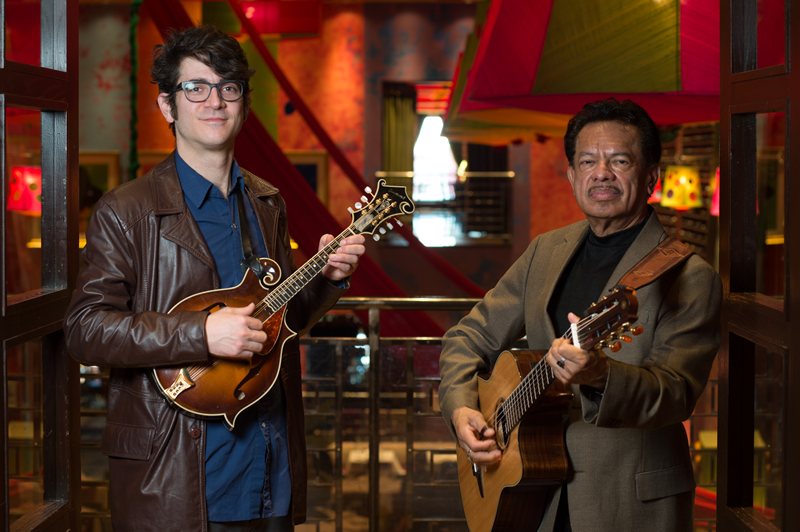 Carlos Barahona (aka Charlie Baran) came up in the largely undocumented music scene of Honduras in the 70s and 80s. Widely known as a singer, songwriter and virtuoso guitarist, he became an integral part of several of that era's biggest musical acts. Baran's collaborator and partner in music is Dan Abu-Absi, best known for his guitar and vocal work with Americana groups Birds of Chicago and JT & the Clouds. In 2013, Baran formed Radio Free Honduras (RFH), a cross-cultural, multilingual and multigenerational group that plays original music in a wide variety of Latin Americana styles.
soundcloud.com/radio-free-honduras l pbs.org/video/radio-free-honduras-y7y1kd/
Katherine Davis – Music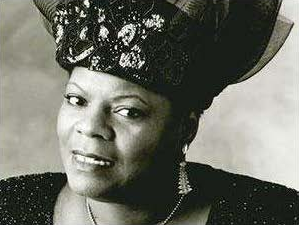 Katherine Davis has been performing blues music in the Chicagoland area since the 1970s including the Chicago Blues Festival for the past 21 years. Further, this Chicago treasure is an ambassador for the sounds of the Chicago Blues, performing for audiences around the world. As a devoted teaching artist, Davis inspires her music students to reach their fullest potential. Her "Blues for Youth" project (formerly "Blues in the Schools") gives her students the once-in-a-lifetime experience of performing blues songs before a live audience at the annual Chicago Blues Festival.
bluessingerkatherinedavis.com l youtu.be/RRAcP_SgTYY l youtu.be/1_RQVYb0vW0 l youtu.be/YlJoZqAiHAU
Steve Dawson – Music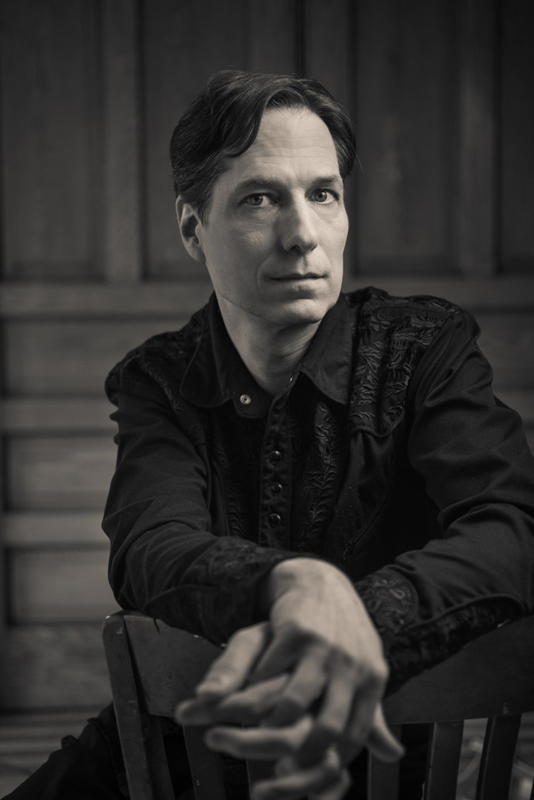 Steve Dawson, best known as the leader of Chicago band Dolly Varden, has been called "one of the most underrated songwriters in American music." Dawson's latest project is Funeral Bonsai Wedding, an expansive jazz-folk collaboration featuring some of Chicago's finest free jazz musicians. The album Last Flight Out featuring the Quartet Parapluie string quartet releases this spring. Dawson teaches songwriting at the Old Town School of Folk Music, and he co-wrote a book on songwriting and the creative process with Mark Caro called Take It To The Bridge. Originally from California, Dawson has called Chicago home for 30 years.
soundcloud.com/stevedawson/sets/steve-dawson-singer-songwriter
Mabel Kwan – Music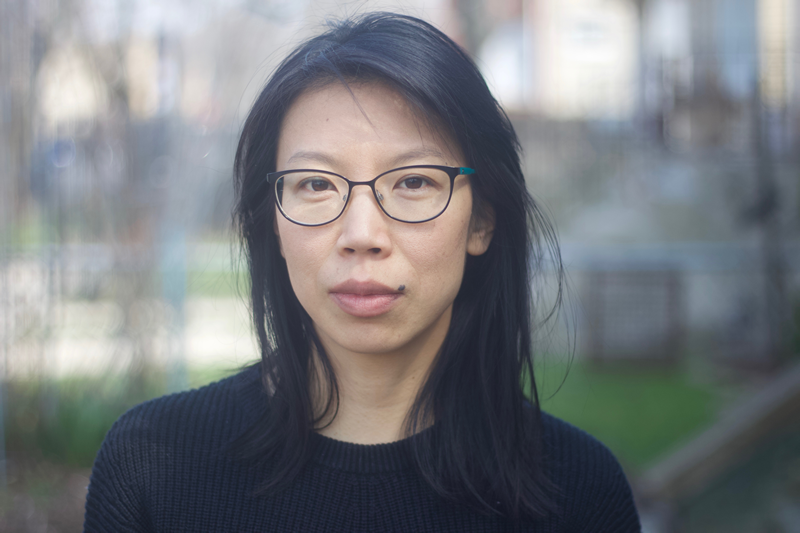 Pianist Mabel Kwan specializes in contemporary music. She plays with Ensemble Dal Niente, Restroy, Fifth Season, Mega Laverne and Shirley and ULUUUL. Kwan is a 2017 3Arts Awardee and 2018 High Concept Labs Artist. Her interest in art and music began at an early age when she started accompanying her father on lieder, arias and Chinese folk songs. She brings together the intuitive, strange and song-like in her experimental performances at Chicago institutions and abroad, including Millennium Park, Green Mill, Art Institute, Logan Center, Metropolitan Museum, Library of Congress and Walt Disney Hall.
Michael Reed – Music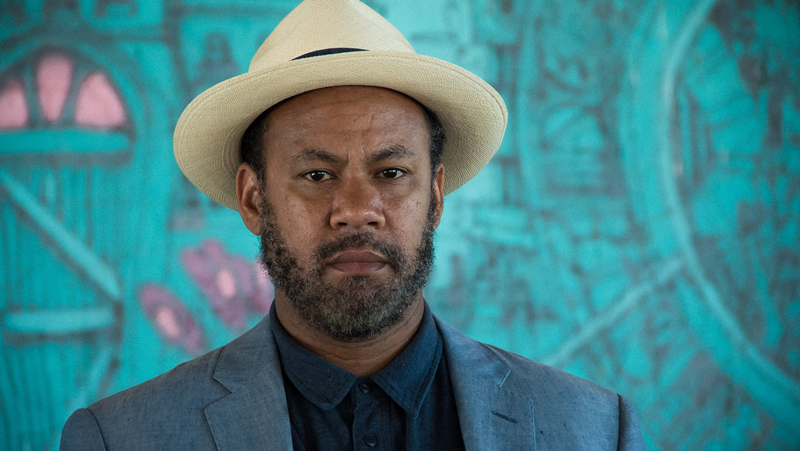 Mike Reed is a musician, composer and presenter based in Chicago. Reed has been part of the vibrant Chicago jazz and improvised music community since 1997. While performing in a variety of projects locally, nationally and internationally, Reed also leads two widely acclaimed groups, Loose Assembly and People, Places & Things. As a producer Reed serves as Chairperson for the Chicago Jazz Festival Programming Committee and from 2009-11 he served as vice chairman for the Association for the Advancement of Creative Musicians (AACM). In April 2013 Reed opened Constellation a venue with a mission is to present progressive performance and forward-thinking music. Reed was named Chicagoan of the Year for Jazz (2008) by the Chicago Tribune and in the 57th annual Downbeat critics poll was distinguished as "Rising Jazz Star." Reed is a 2016 United States Artist Fellow supported by Doris Duke and the recipient of the 2019 Meier Achievement Award.
Larry Taylor – Music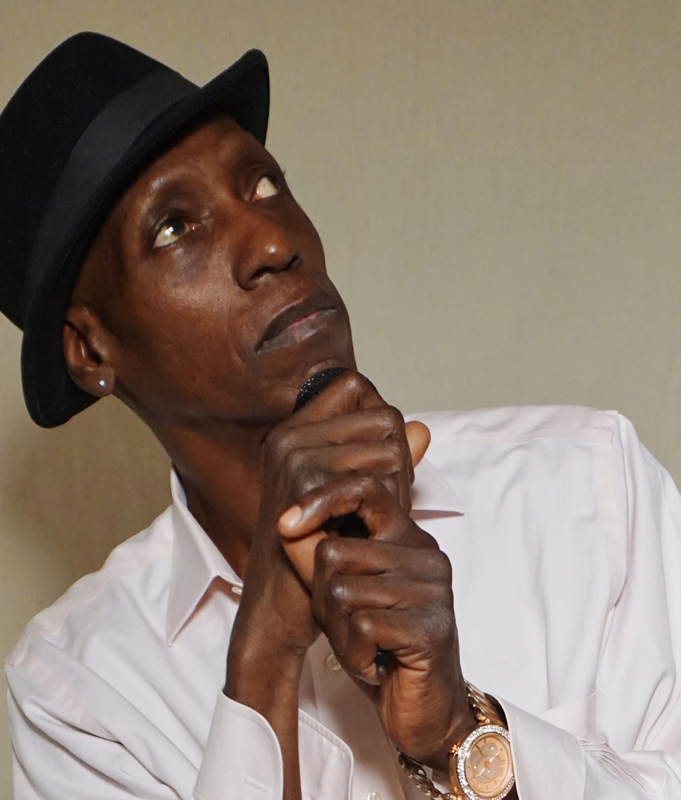 Larry Taylor is a blues singer, songwriter, producer and drummer from the west side of Chicago. He's the eldest in the blues family of Mississippi singer Vera Taylor and guitarist Eddie "Playboy" Taylor Sr. From the late 1970s, Larry played around the city, nationally and abroad with masters like Junior Wells, Little Milton and John Lee Hooker. Leading his own band, he's produced two CDs, They Were in This House and New Chicago Sounds. "People get into the rhythms of our music," says Taylor. "I'm blessed to honor the blues ancestors and share my feelings in a way that brings people together."
www.larrytaylorchicagoblues.com
The Rhythm and the Blues - The upcoming movie about a family of blues musicians in 1960s-70s Chicago
J'Sun Howard – Performing Arts (Theatre/Dance)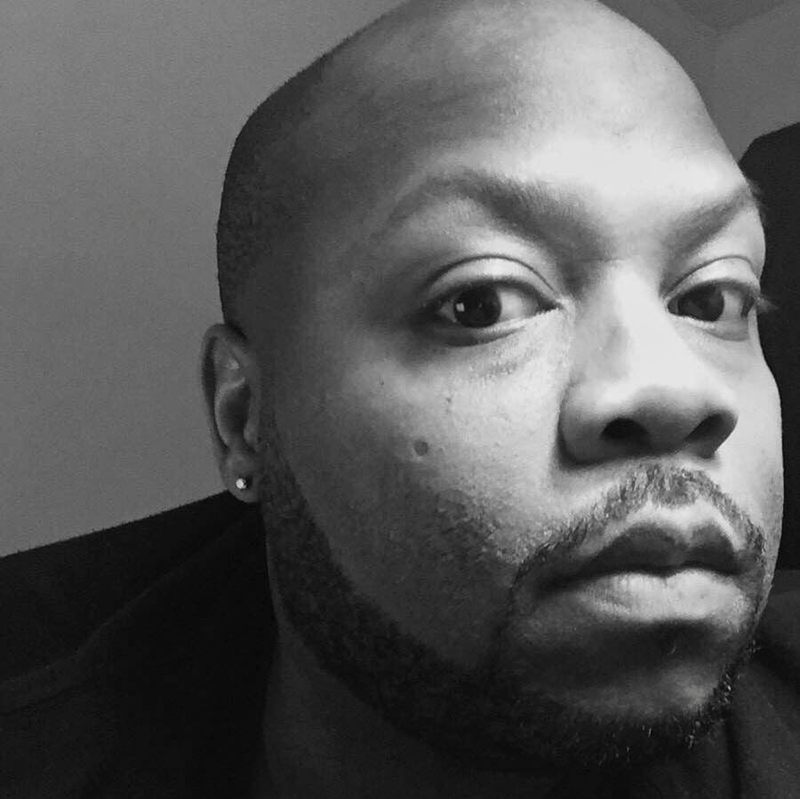 Originally from Chattanooga, Tennessee, J'Sun Howard is a Chicago-based dancemaker, writer, curator and administrator. He creates intimate performances that express generous, loving and compassionate play between Black and Brown men. J'Sun's works have been presented at Links Hall, Ruth Page Center for the Arts, Steppenwolf Theatre Company, Defibrillator Performance Gallery, Patrick's Cabaret (Minneapolis, MN), Danspace Project (NYC), Center for Performance Research (NYC), Detroit Dance City Festival (Detroit, MI) and the World Dance Alliance's International Young Choreographers' Project (Kaohsiung, Taiwan). He has been commissioned by Northwestern University, Columbia College Chicago, World Dance Alliance and The Art Institute of Chicago.
vimeo.com/384412353
Sandra Jackson-Opoku – Literary Arts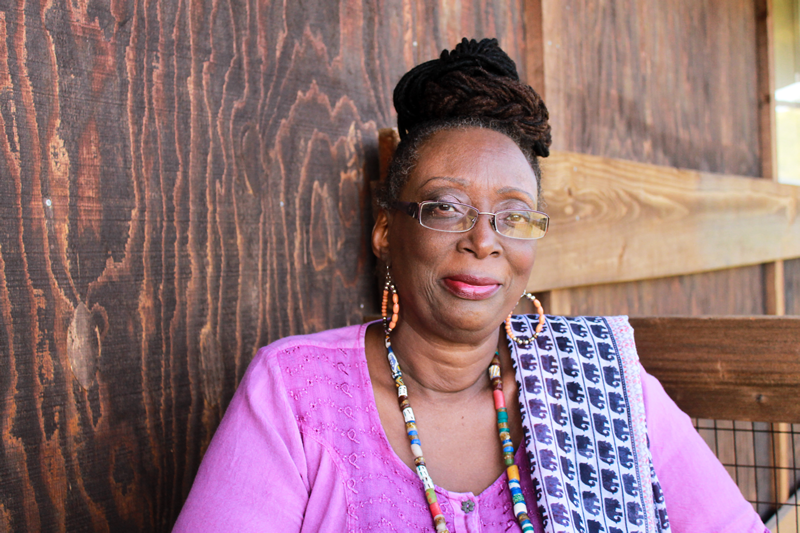 Sandra Jackson-Opoku is the author of novels, The River Where Blood is Born and Hot Johnny (and the Women Whom Loved Him). She coedited the anthology Revise the Psalm: Work Celebrating the Writing of Gwendolyn Brooks. Her fiction, nonfiction, poetry and dramatic works are widely published and produced. Jackson-Opoku's awards and honors include a National Endowment for the Arts Fiction Fellowship, the Coordinating Council of Literary Magazines Fiction Award for Younger Writers, an American Library Association Black Caucus Award for Fiction, as well as several grants and awards from the Illinois Arts Council and Chicago Department of Cultural Affairs and Special Events.
anotherchicagomagazine.net/2019/09/12/excerpt-night-coming-tenderly-by-sandra-jackson-opaku/
Ruth Leitman – Film & Media Arts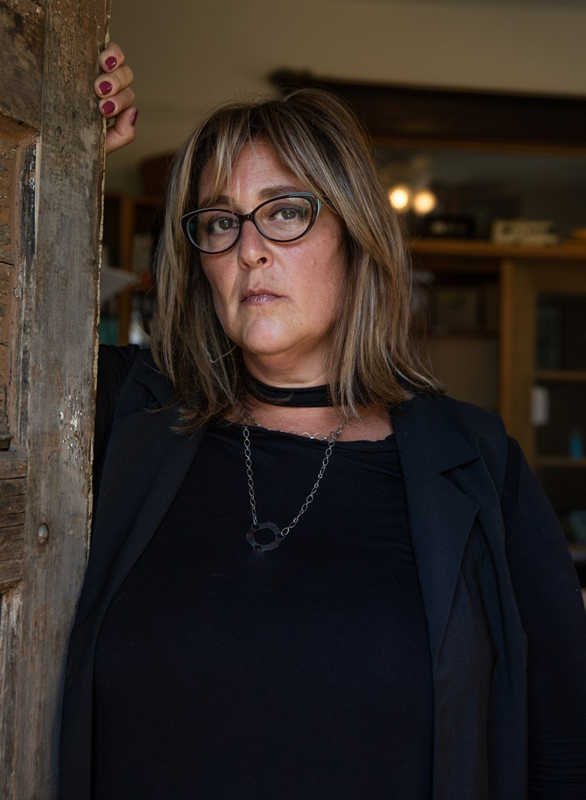 Leitman's company Ruthless Films has made six feature-length social justice documentaries and directed for Kartemquin Films' Hard Earned series. With work that has gone viral and been an agent for social change, she has received funding from Rockefeller Foundation, Paul Robeson Fund, TriBeCa Film Institute, and Fledgling Fund won awards, screened and broadcast at IDFA, SXSW, TriBeCa, DOCNYC, HotDocs, Directors Guild of America, Whitney Biennial, PBS and Showtime. Currently, in post-production are TIGERman about iconoclast architect Stanley Tigerman and No One Asked You, a docuseries following The Daily Show's co-creator Lizz Winstead's repro rights organization Abortion Access Front. Leitman is also in development on The Pin-Down Girl, a fiction feature about the first women of wrestling.
Fawzia Mirza – Film & Media Arts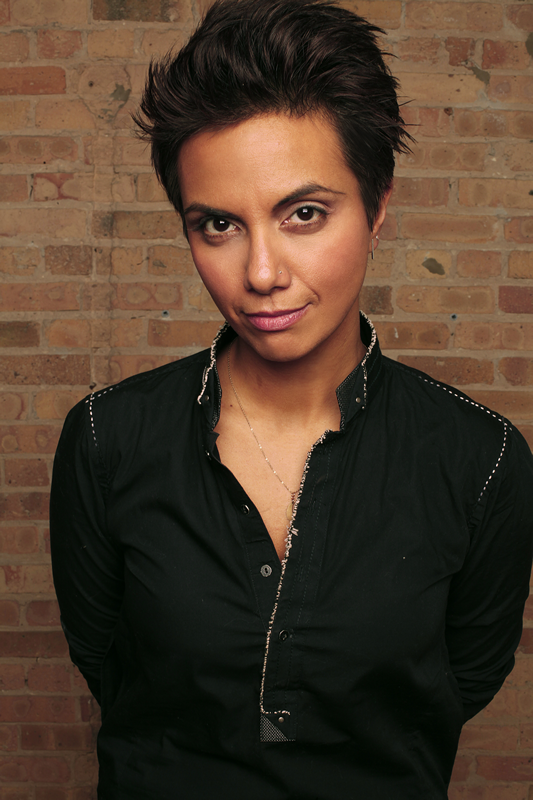 Fawzia Mirza is a writer, creator, director, a White House 'Champion of Change' in Asian American Art & Storytelling, one of "10 Filmmakers to Watch" by Independent Magazine, a 3Arts Acting Grantee, a 'Top 10 Creative' by Indiewire, a Djerassi Program Writing Resident and an alum of Tribeca Film Institute's All Access Program. Her one-woman play turned screenplay was named an SFFILM Society Rainin Fellow, invited to the 2020 Toronto International Film Festival (TIFF) Writer's Studio. Her first feature, Signature Move, which she co-wrote, produced and stars in, world premiered at SXSW and screened at 150+ film festivals globally, winning 14 awards (Outfest Grand Jury Prize, Best US Narrative). It is available on Amazon and iTunes. Mirza also wrote for the CBS series "The Red LIne," executive produced by Greg Berlanti and Ava Duvernay.
Leticia Pardo – Visual Arts/Design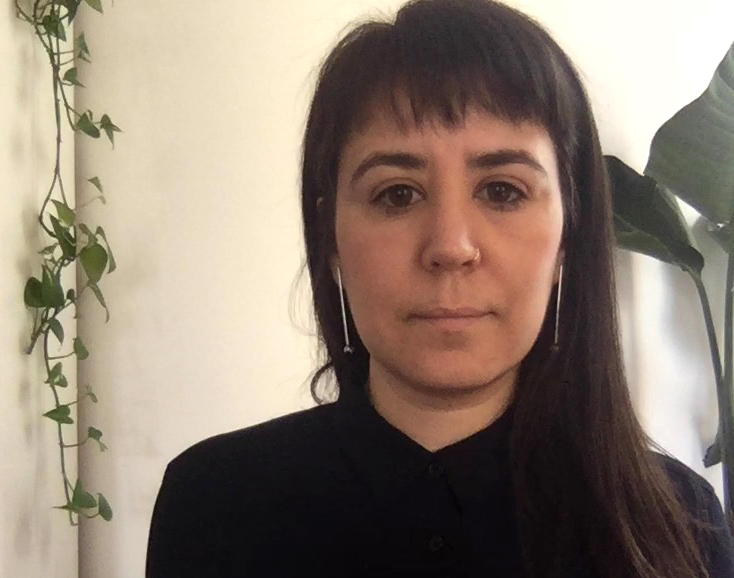 Leticia Pardo is a Mexican-American architect, currently leading the Exhibition Design team at the Art Institute of Chicago. She has designed exhibitions for multiple cultural institutions. Her focus in designing narrative spaces and exhibitions has largely influenced her individual creative practice. Interested in exploring citizenship across borders and the cultural influence of migration in cities, Pardo developed Greetings from Chicagoacán, an ongoing project that documents architectural, visual and aesthetic codes of neighborhoods where Mexican communities have established in Chicago. In 2018, this project earned her the Jóvenes Creadores grant by the Ministry of Cultural Affairs in Mexico.
Sadie Woods – Visual Arts/Design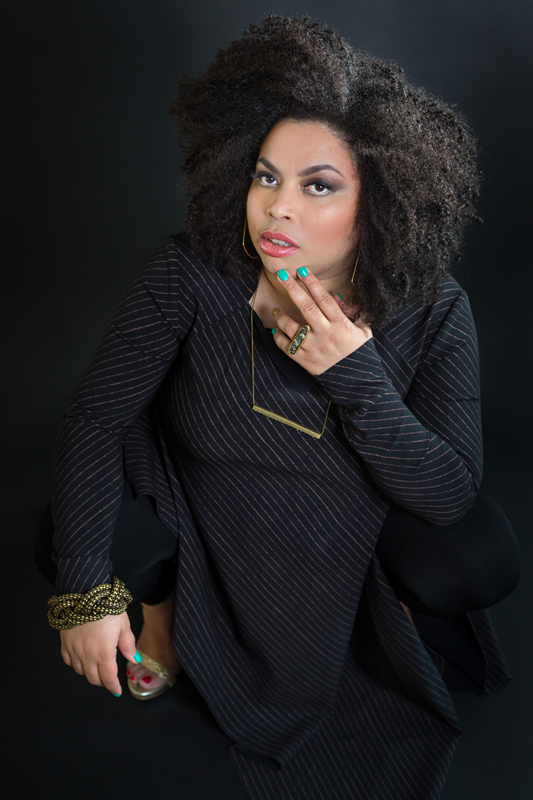 Award-winning artist Sadie Woods has had an exciting career, showcasing her talents everywhere from academia to nightclubs, boutiques to museums. As a multidisciplinary artist, curator and deejay, Woods' work focuses primarily on social movements and resistance and producing collaborations within communities of difference. Woods received her BA from Columbia College Chicago and an MFA from the School of the Art Institute of Chicago. She is currently Faculty at SAIC, Residents Orchestrate Project Manager at the Chicago Sinfonietta and radio DJ at Vocalo 91.1FM and Lumpen Radio 105.5FM.
Supporting Information Facts
Department:
People We Serve:
Programs & Initiatives:
Additional Information