Keep Moving: Designing Chicago's Bicycle Culture
October 27, 2018–March 3, 2019
Expo 72, 72 E. Randolph St.
Expo 72 > Visual Art Program > Exhibitions > Past Exhibitions > Keep Moving: Designing Chicago's Bicycle Culture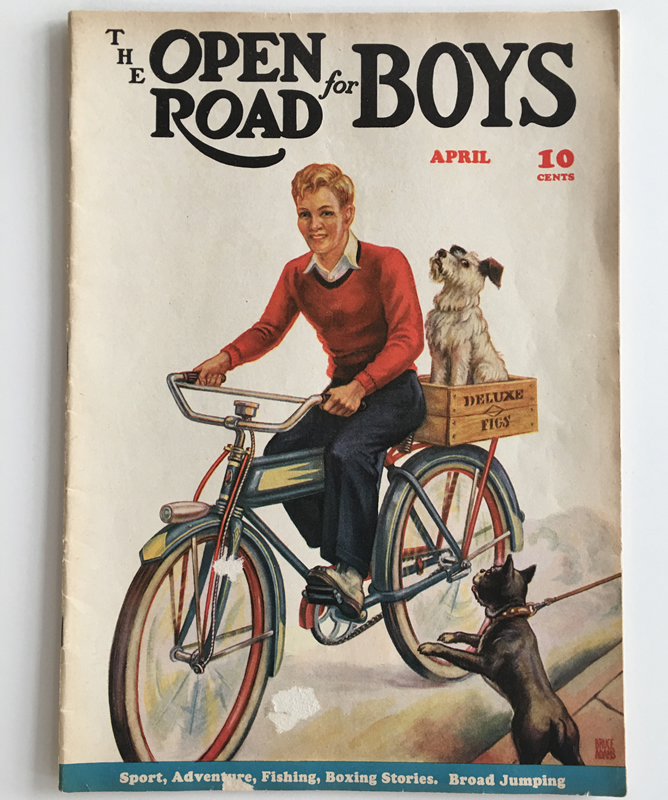 The Open Road for Boys, The Torbel Company: Boston, MA, April 1939. Chicago Design Museum.
(click on image to enlarge)
Just before the turn of the century, the popularity of the bicycle in America was at an apex and Chicago-based manufacturers shops were producing the majority of American-made bicycles. However, in just a few decades the industry was a shell of its former self, as consumer focus shifted to cars, planes, and surviving the Great Depression. Keep Moving explores how bicycle design in Chicago contributed to the early popularity of bicycles in America, their survival through the 20th century, and their resurgence today.
Photo Gallery
(click on image to enlarge)
(Photo Credit: Chicago Design Museum)

---
Visit us:
Admission is FREE
Monday–Friday, 10am–7pm
Saturday–Sunday, 10am–5pm
(Closed Holidays)
Find us:
Expo 72
72 E. Randolph St.
Chicago, IL 60601
Supporting Information Facts