Memorial Day Wreath Laying Ceremony & Parade
Saturday, May 27, 2023
Wreath Laying Ceremony, Daley Plaza, 50 W. Washington St. at 11am
Parade, State Street from Lake St. to Van Buren St. at Noon
The City of Chicago and the Department of Cultural Affairs and Special Events (DCASE) are honored to announce the Grand Marshal for Chicago's Memorial Day Parade and Wreath Laying Ceremony on Saturday, May 27. The Wreath Laying Ceremony will begin at 11am at Daley Plaza (50 W. Washington St). The Parade will step off at noon and proceed south on State Street from Lake Street to Van Buren Street. Major General Rodney Boyd, Assistant Adjutant General – Army of the Illinois National Guard and Commander of the Illinois Army National Guard, will serve as the parade's Grand Marshal. Originally from Chicago's South Side, Major General Boyd is the highest-ranking African American Officer in Illinois National Guard's 300 year history.
During the Wreath Laying Ceremony and Parade, the City of Chicago honors fallen heroes and Gold Star family members who have lost a loved one in the United States Armed Forces to combat operations or while on active duty. Approved by Congress beginning in 1947, Gold Star Lapel Pins and the Next of Kin Lapel Pins are presented to families not as an award, but as symbols of honor worn by family members in remembrance of their fallen loved ones and their ultimate sacrifice.
The Illinois National Guard is celebrating their 300-year anniversary by commemorating significant dates in its history with communities across the state that share that history. Founded on May 9, 1723, the Illinois National Guard has and continues to draw its strength from the community. The National Guard is the oldest component of the U.S. military and the only military component with both state and federal missions.
The Wreath Laying Ceremony at 11am will also be livestreamed at Chicago.gov/live.
Parade Grand Marshal

Major General Rodney Boyd is the Assistant Adjutant General – Army of the Illinois National Guard and Commander of the Illinois Army National Guard. The highest-ranking Black and officer of color in Illinois National Guard history, his previous assignment was as the Assistant Chief of Staff, J4 (Wartime), United States Forces Korea.
Growing up on the South Side of Chicago, Major General Boyd began his military career as a Marine Corps Reservist in 1982. He received his commission as a second lieutenant in the Quartermaster Corps in August 1990 upon completion of the Illinois Army National Guard Officer Candidate School. He was deployed to Iraq, Afghanistan, and Kuwait, commanding the 1644th Transportation Company, the 405th Brigade Support Battalion, and the 108th Sustainment Brigade.
In addition to his military achievements, Major General Boyd served with the Bellwood Police Department for 23 years, retiring as Chief of Police. He holds a bachelor's degree in Criminology from Northern Illinois University, a Master of Arts degree in Education from the University of Illinois at Chicago, and a second Master of Arts degree in Strategic Studies from the U.S. Army War College.
---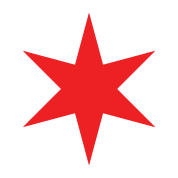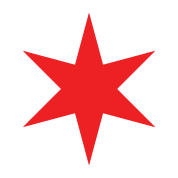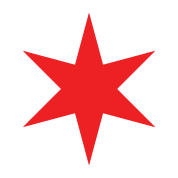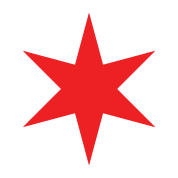 ---