Millennium Park Summer Film Series
Tuesdays, August 24, 31 & September 14, 6pm
Millennium Park, Jay Pritzker Pavilion
Free Admission
DCASE Homepage > Millennium Park > Arts Programming > Summer Film Series
(click on images to enlarge)
This summer, DCASE is pleased to present two films in Millennium Park, on its state-of-the-art, 40-foot LED screen.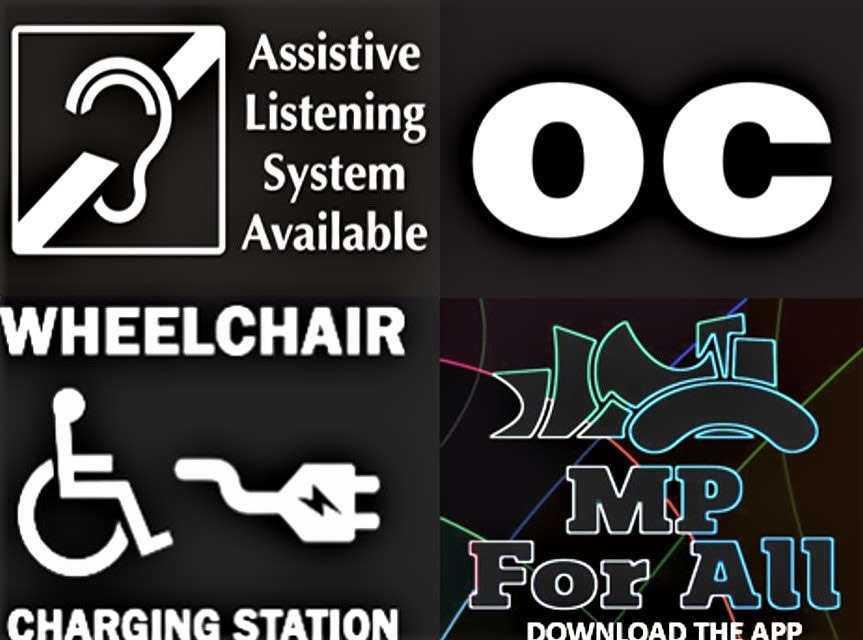 Tuesday, August 24, 6pm
"The Wiz" (1978, G)
Rained out when it was screened as part of the 2019 Summer Film Series, this American musical adventure fantasy is presented to celebrate the 2021 Year of Chicago Music.
Tuesday, August 31, 6pm
"The Dark Knight" (2008, PG-13)
This superhero film based on the DC Comics character Batman was our 2016 Made In Chicago Audience Choice Winner. It truly showcases Chicago.
Tuesday, September 14, 6pm
"The Rocky Horror Picture Show" (1975, R)
This notorious horror parody — a fast-paced potpourri of camp, sci-fi and rock 'n' roll, among other things — tracks the exploits of naïve couple Brad (Barry Bostwick) and Janet (Susan Sarandon) after they stumble upon the lair of transvestite Dr. Frank-N-Furter (Tim Curry). The film — a bizarre musical co-starring Meat Loaf and Richard O'Brien — bombed in its initial release but later gained a cult following at midnight showings. For 40 years, "The Rocky Horror Picture Show" has delighted audiences and terrified parents. The Music Box Theatre is the proud Chicago home of "The Rocky Horror Picture Show." Every screening has a shadowcast of the film (that's actors acting in front of the screen during the film) performed by the excellent Midnight Madness! Details at chicagorockyhorror.com.
About Music Box Theatre:
Operating since 1929, the Music Box Theatre has been the premier venue in Chicago for independent and foreign films for more than three decades, playing host to over 200,000 patrons annually. It currently has the largest theater space operated full time in the city. The Music Box Theatre is independently owned and operated by the Southport Music Box Corporation.
Dos, Don'ts and DIY Make-at-Home Prop Kit Suggestions
Don't-Look-Like-a-Virgin tip:
Do not throw objects at the screen, thanks! That's just not cool and can damage a very expensive screen.
DIY Make-at-Home Prop Kit suggestions:
(Making and using your very own "Midnight Madness Virgin Kit")
Glow Stick / Flashlight (no lighters, matches, flammables due to fire code restrictions): During the song "There's a Light (Over at the Frankenstein Place)," light up at the "There's a Light" chorus.
Rubber Glove: During the Time Warp, get up and dance!
Noisemakers: During the "Lab" scene, make a noise when the Transylvanian Guests use their noisemakers.
Party Hat: During dinner, Frank will put on his party hat, and you should too — it's a party now!
Paper Plates: Use when Frank pulls the table cloth off the dinner table.
Bell: Ring when Frank is chasing Janet after dinner and asks the musical question, "Did you hear a bell ring?" and during the song "Planet Schmanet."
Sponges: Use when Columbia makes her "bitch out" speech and says to Frank, "You're like a sponge!"
Cards: Bring them out after The Floor Show, when Frank sits down and sings the line, "cards for sorrow, cards for pain."
Rope: Use when the rope falls from the rigging after Riff finishes shooting.
Not allowed:
Balloons
Confetti
Toilet Paper
Toast
Hot Dogs and Prunes
Rice
Water Guns
Jay Pritzker Pavilion will lift the remaining capacity limits for programs (aside from normal venue capacity) and will not require advance registration for the seating bowl or lawn. All summer events will adhere to the latest public health and safety guidelines, with mobile vaccinations at many City-sponsored events.
Supporting Information Facts
Additional Information
Thanks to our Partners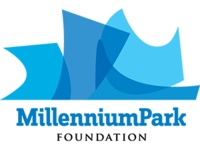 ---
Questions?
Check out our Plan Your Visit and Attending An Event pages.