Millennium Park Summer Film Series
Tuesdays, July 12–September 6, 2022
Millennium Park, Jay Pritzker Pavilion
Enter the Park on Randolph Street, Monroe Street and Millennium Garage entrances (View Map)
Tuesdays at 6:30pm (Gates open at 5pm) • Free Admission
This summer, DCASE is pleased to present the Millennium Park Summer Film Series on Tuesdays from July 12 through September 6. Films start at 6:30pm.
Guests may take a seat at the Jay Pritzker Pavilion or lounge on the Great Lawn as crowd-pleasing movies are presented on the state-of- the-art, 40-foot LED screen.
In celebration of the citywide "2022 Year of Chicago Dance" this summer's lineup showcases select films inspired by dance. Learn more at YearofChicagoDance.com.
Tuesday, July 12, 2022

2021, PG-13, 2 hr 23 mins
A film version of the Broadway musical in which Usnavi, a sympathetic New York bodega owner, saves every penny every day as he imagines and sings about a better life.
Tuesday, July 19, 2022

2021, PG, 1 hr 49 mins
A Colombian teenage girl has to face the frustration of being the only member of her family without magical powers.
Tuesday, July 26, 2022

UPDATE: No Film (Harry Potter and the Sorcerer's Stone postponed to September 6)
Tuesday, August 2, 2022

1987, PG- 13, 1 hr 37 mins
Spending the summer at a Catskills resort with her family, Frances "Baby" Houseman falls in love with the camp's dance instructor, Johnny Castle.
Tuesday, August 9, 2022

2019, PG-13, 2 hr 10 mins
When renowned crime novelist Harlan Thrombey (Christopher Plummer) is found dead at his estate just after his 85th birthday, the inquisitive and debonair Detective Benoit Blanc (Daniel Craig) is mysteriously enlisted to investigate. From Harlan's dysfunctional family to his devoted staff, Blanc sifts through a web of red herrings and self-serving lies to uncover the truth behind Harlan's untimely death.
Tuesday, August 16, 2022

2021, PG-13, 2 hr 12 mins
Shang-Chi, the master of weaponry-based Kung Fu, is forced to confront his past after being drawn into the Ten Rings organization.
Tuesday, August 23, 2022

2001, PG-13, 1 hr 52 mins
Sara (Julia Stiles) is moved from a small Midwestern town to the south side of Chicago when her mother dies in a car accident, and must live with her father. She soon falls for an African American teenager (Sean Patrick Thomas) at her new high school and he has less than an idyllic past. They share a love for dance (ballet and hip hop respectively) and together they tackle the problems that go with an interracial relationship.
Tuesday, August 30, 2022

1992, PG, 1 hr 34 mins
A maverick dancer risks his career by performing an unusual routine and sets out to succeed with a new partner.
Tuesday, September 6, 2022

2001, PG, 2 hrs 32 mins
An orphaned boy enrolls in a school of wizardry, where he learns the truth about himself, his family and the terrible evil that haunts the magical world.

---
Visit us:

Admission is FREE
Open Daily 6am–11pm
Welcome Center, open 9am-7pm (open until the end of the performance on event nights)
---
Find us:
Millennium Park
201 E. Randolph St.
Chicago, IL 60601
Parking:
Nearby parking garages are located at Grant Park North Garage (25 N Michigan Ave), Grant Park South Garage (325 S. Michigan Ave.) and Millennium Park Garage & Millennium Lakeside Garage (5 S. Columbus Dr.).
Pay in person at each garage location or pre-pay online. Visit
millenniumgarages.com
or call 312.616.0600 for 24/7 customer service.
Public Transportation:

Take CTA to Millennium Park
From the elevated lines: exit at Washington/Wabash and walk east.
From the subway: exit at Lake (Red Line) or Washington (Blue Line) and walk east.
Served by buses 3, 4, 6, J14, 20, 56, 60, 124, 146, 147, 151, 157
For travel information, visit www.transitchicago.com. For fare information or to purchase fares in advance, visit www.ventrachicago.com.
---
Stay: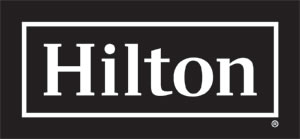 Choose from 30 hotels for your Stay in Chicago
---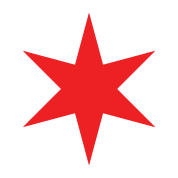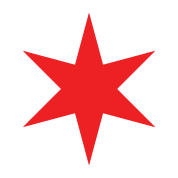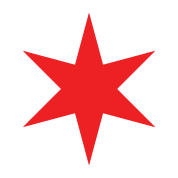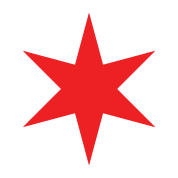 ---