Millennium Park Summer Music Series
Mondays + Thursdays, June 20–August 18, 2022
Millennium Park, Jay Pritzker Pavilion
Enter the Park on Randolph Street, Monroe Street and Millennium Garage entrances (View Map)
6:30-9pm (Gates open at 5pm) • Free Admission
Millennium Park Summer Music Series features a wide variety of music from established and emerging artists at the iconic Jay Pritzker Pavilion.

The Millennium Park Summer Music Series is made possible by the Millennium Park Foundation. Sponsors include Chicago Transit Authority, Millennium Garages.
---

---
Visit us:

Admission is FREE
Open Daily 6am–11pm
Welcome Center, open 9am-7pm (open until the end of the performance on event nights)
---
Find us:
Millennium Park
201 E. Randolph St.
Chicago, IL 60601

Parking:
Nearby parking garages are located at Grant Park North Garage (25 N Michigan Ave), Grant Park South Garage (325 S. Michigan Ave.) and Millennium Park Garage & Millennium Lakeside Garage (5 S. Columbus Dr.).

Pay in person at each garage location or pre-pay online. Visit millenniumgarages.com or call 312.616.0600 for 24/7 customer service.
Public Transportation:

Take CTA to Millennium Park
From the elevated lines: exit at Washington/Wabash and walk east.
From the subway: exit at Lake (Red Line) or Washington (Blue Line) and walk east.
Served by buses 3, 4, 6, J14, 20, 56, 60, 124, 146, 147, 151, 157
For travel information, visit www.transitchicago.com. For fare information or to purchase fares in advance, visit www.ventrachicago.com.
---
Stay: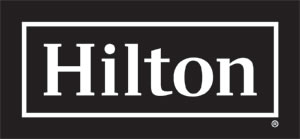 Monday, July 25

, 6:30pm
Hip Hop: A Child of Blues – A special Blues to Hip Hop Commission with hiphop producer "Coolout Chris" and Blues drummer Kenny "Beedy Eyes" Smith, creating a program musically onsite to connect blues to hip hop.
Kinsey: A Memoir by Roy Kinsey – Chicago born and raised, Roy Kinsey is a black, queer-identified, rapper, and librarian.
Monday, August 1

, 6:30pm
Ana Tijoux – The New York Times points to her as the Latin American response to Lauryn Hill. Her music dialogues to the sound of hip hop and Nueva Canción Chilena. A feminist and activist in her lyrics, she denounces social and cultural deficiencies.
Gabriel Garzón-Montano – First generation American to French and Colombian parents, Gabriel weaves tapestries of sound that defies genre.
Monday, August 8, 6:30pm
GRAMMY® Legacies and Looking Ahead
The Chicago Chapter of the Recording Academy is continuing the legacy of supporting music creators with a concert at Millennium Park on August 8, 2022.
Brandy Clark - A ten-time GRAMMY® nominee, Clark is one of her generation's most respected and celebrated songwriters and musicians - nominated for two awards at the 64th Annual GRAMMY® Awards: Song of the Year ("A Beautiful Noise" performed by Alicia Keys and Brandi Carlile) and Best American Roots Performance("Same Devil" featuring Carlile.)
Robbie Fulks - He is a singer, recording artist, instrumentalist, composer, and songwriter. His most recent release, Upland Stories, earned year's-best recognition from NPR and Rolling Stone among many others, as well as two GRAMMY® nominations, for Best Folk Album and Best American Roots Song ("Alabama At Night").
Thursday, August 11

, 6:30pm
CIMAFUNK – An Afro-Cuban rockstar who brings out the best in Cuban rhythms and traditions, and infusing sounds and styles from Africa and the U.S.
Hypnotic Brass Ensemble – Seven sons of jazz great Phil Cohran from the south side of Chicago carrying on his musical legacy, Hypnotic Brass Ensemble's musical style ranges from hip hop to jazz to funk and rock.
Thursday, August 18

, 6:30pm
Charles Stepney: Out of the Shadows – A tribute to "one of the underrated heroes of Chicago soul music," Stepney contributed to the sounds of Muddy Waters, Minnie Riperton, Ramsey Lewis, Earth, Wind & Fire, and more. For this special event at Millennium Park, Stepney's legacy and music will be brought to light, celebrated and performed by a new large ensemble called Rotary Connection 222 under the musical direction of bassist & bandleader Junius Paul, with creative direction by The Stepney Family and International Anthem.
Black Monument Ensemble – A vibrant collective of artists, musicians, singers, and dancers making work that represents the richness and diversity of Black artistic excellence in Chicago.