September 10, 2016—January 8, 2017
City Gallery in the Historic Water Tower, 806 N. Michigan Ave.
Visual Art Program > Exhibitions > Past Exhibitions > City Gallery in the Historic Water Tower > Maria Pinto: 25 Years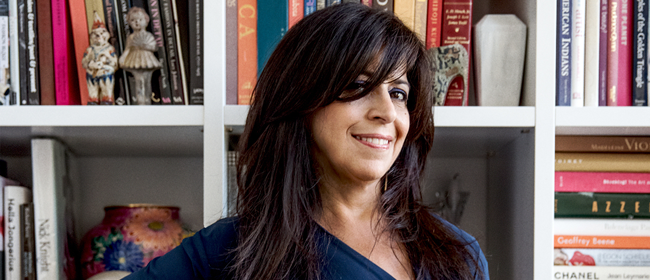 (click on image to enlarge)
Maria Pinto: 25 Years is a celebration of Maria Pinto's first 25 years of working at the intersection of art and fashion in Chicago. Through her creations, Pinto has tracked the changing role of fashion in women's lives. From precious couture to collections made from high-tech fabrics, Pinto's work mirrors the ways in which women have engaged in the larger community, both in Chicago and nationally.
The exhibition features a rotating display of garments from Pinto's archive, along with fashion photography from many Chicago-based collaborators, such as Sandro Miller, Brian Kuhlmann, Jeff Stella, Nathan Beckner, and Yuya Ohashi. A centerpiece of the exhibition will be a series of photos shot by Sandro Miller, featuring a new capsule collection she designed for her ready-to-wear label, M2057 by Maria Pinto, to celebrate her 25 years in fashion design. This capsule will be the first M2057 collection to show pieces in luxe stretch leather. A self-professed "fabric junkie," Ms. Pinto will also create a fabric gallery displaying the myriad materials, colors, and textures she has used in her designs over the years.

---
Visit us:
Admission is FREE
Monday–Friday, 10am–7pm
Saturday–Sunday, 10am–5pm
(Closed Holidays)
Find us:
City Gallery in the Historic Water Tower 806 N. Michigan Ave.Chicago, IL 60611
Take CTA to the City Gallery
Supporting Information Facts