October 11, 2013—January 19, 2014
City Gallery in the Historic Water Tower
Unfortunately, It was Paradise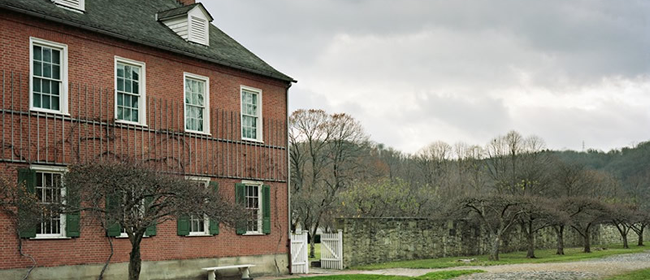 (click on image to enlarge)
Chicago based visual artist Regina Mamou combines photography with research practices.
Unfortunately, It was Paradise explores historical utopian communities established by secular and religious movements. Her photographs display both the perfection and incompletion that make up these environments, conveying a sense of what life was like and how it shows today.
Eight of Mamou's photographs capture a Utopian community in New Harmony, Indiana founded in 1814 by separatists of the German Lutheran Church. The other photographs reflect the artist's continued searches for communities such as this throughout the country.

---
Visit us:
Admission is FREE
Monday–Friday, 10am–7pm
Saturday–Sunday, 10am–5pm
(Closed Holidays)
---
Find us:
City Gallery in the Historic Water Tower 806 N. Michigan Ave.Chicago, IL 60611
Take CTA to the City Gallery