Setting the Stage: Objects of Chicago Theatre
June 29, 2019—Extended to May 31, 2020
Expo 72, 72 E. Randolph St.
Expo 72 > Visual Art Program > Exhibitions > Past Exhibitions > Setting the Stage: Objects of Chicago Theatre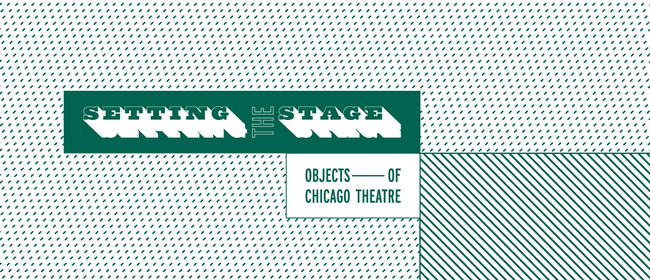 (click on image to enlarge)
Design in theatre can take many forms, including costumes, lights, sound, props, and sets, among countless other examples. Setting the Stage celebrates the myriad ways design is employed in stage productions.
Using objects on loan from Chicago theatres, this exhibit will emphasize the diversity, depth, and breadth of theatres in the city and explore how words are translated by designers into a production. See the process behind the final products and learn more about how and why design decisions in theatres are made.
Celebrate the Year of Chicago Theatre with us and discover all that the city's theatre has to offer through the objects which exemplify the soul of each institution.
Each month throughout the run of this exhibition, a different theatre will be curating a mini-exhibition on our "stage," featuring an expanded look at what makes each of them unique.
For more information, visit designchicago.org.

---
Visit us:
Admission is FREE
Monday–Friday, 10am–7pm
Saturday–Sunday, 10am–5pm
(Closed Holidays)
Find us:
Expo 72
72 E. Randolph St.
Chicago, IL 60601
Supporting Information Facts