Leadership
Ciere Boatright
Acting Commissioner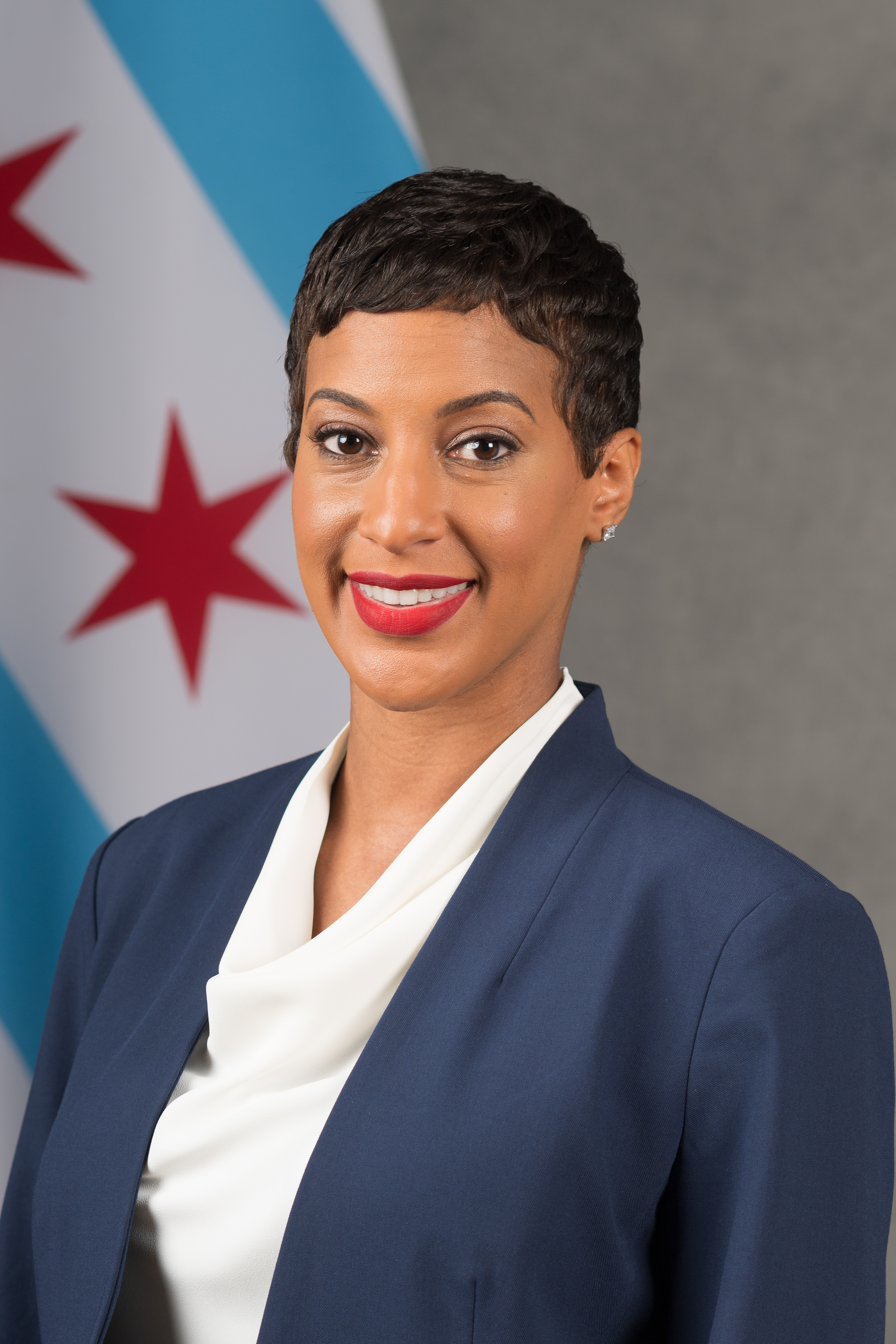 Ciere Boatright joined the Department of Planning and Development (DPD) in November 2023 after being appointed acting commissioner by Mayor Brandon Johnson.
An experienced real estate and economic development executive, Boatright is responsible for leading DPD's economic development, planning and zoning functions while promoting inclusive, equitable growth across the city.
In her previous capacity as vice president of real estate and community development at Chicago-based real estate firm CRG, Boatright was responsible for overseeing some of the company's highest-impact real estate projects, collaborating with government officials, engaging with community organizations and securing public and private financing. Boatright also launched the company's philanthropic arm and a mentoring program to support commercial developers of color.
Boatright was formerly the vice president of real estate and inclusion for Chicago Neighborhood Initiatives, where she managed the planning and development of new projects on the South and West Side, including more than $450 million in new investment involving the 180-acre, mixed-use Pullman Park project.
Local business publications have named her among Notable Women in Commercial Real Estate, 40 under 40, Notable Black Leaders and Executives, and Notable Executives of Color in Construction and Commercial Real Estate.
Boatright holds a master's degree of urban planning and policy from the University of Illinois at Chicago and a bachelor's in psychology from Hamilton College.
A Chicago native, Boatright resides on the South Side of Chicago with her husband and two children.
Department Facts
Department: