POP! plazas announced for West Garfield Park, Chatham
March 31, 2022
Projects will receive $500,000 in Chicago Recovery Plan grants to support commercial corridor revitalization efforts
A pair of proposed public plazas in West Garfield Park and Chatham will each receive $500,000 in Chicago Recovery Plan grants to enable their construction this spring, Mayor Lori E. Lightfoot and Department of Planning and Development (DPD) Commissioner Maurice Cox announced today.
Selected through a Request for Proposals (RFP) issued in February through DPD's Public Outdoor Plaza (POP!) program, the plazas will replace vacant lots with a variety of active and passive public amenities for neighborhood residents, businesses, and visitors.
"The activation of underutilized West and South side properties is a key strategy to revitalize neighborhood commercial corridors with active, people-oriented activities," Commissioner Cox said. "Both of these projects will provide thoughtfully designed, transit-oriented destinations where residents can gather together and enjoy their neighborhoods."
The projects include:
POPGrove
4453 W. Madison St., West Garfield Park
Planned by the West Side Health Authority for a 6,250-square-foot lot owned by the City of Chicago, the space will cater to family-oriented activities through a three-part design that includes a shaded grove along the sidewalk, active and passive recreation spaces in the center, and a natural playscape in a rear yard. The improvements are being designed by the Lamar Johnson Collaborative with public art by Ava Grey Designs. The site is adjacent to a #20 CTA bus stop and bordered on both sides by buildings owned by Crosses of Cavalry Church. The grant will fund project construction, management, and maintenance over the next three years.
Mahalia Jackson Court
1-21 E. 79th St., Chatham
Planned by the Greater Chatham Initiative for an 8,500 square-foot-site owned by Carter Temple Church, the plaza will leverage its transit-oriented location near the 79th St. CTA train station by providing a café, space for food trucks and pop-up businesses, active and passive recreation areas, natural playscapes, and a commemorative installation honoring the plaza's namesake, gospel singer Mahalia Jackson. The improvements are being designed by Krueck Sexton Partners with artistic contributions by Dorian Sylvain. The grant will fund project construction, management, and maintenance over the next three years.
DPD's POP! initiative will provide funding for approximately 10 plazas to be created citywide. A pilot effort launched in 2020 resulted in the creation of the POPCourts! community gathering space at Chicago and Lockwood avenues in Austin in 2021.
The RFP for new plazas was issued by DPD in February 2022 and closed March 11. DPD received eight responses to the RFP. In addition to the two winners, two responses were incomplete and four other submissions were advised to re-apply.
A second-round POP! application period opened on Tuesday, March 22, with a deadline of Friday, April 8. Delegate agencies, business organizations and chambers of commerce are encouraged to respond.
POP! is part of the Chicago Recovery Plan's ambitious $1.2 billion strategy for equitable economic recovery and support for thriving and safe communities.
News Release Facts
Department:
Additional Information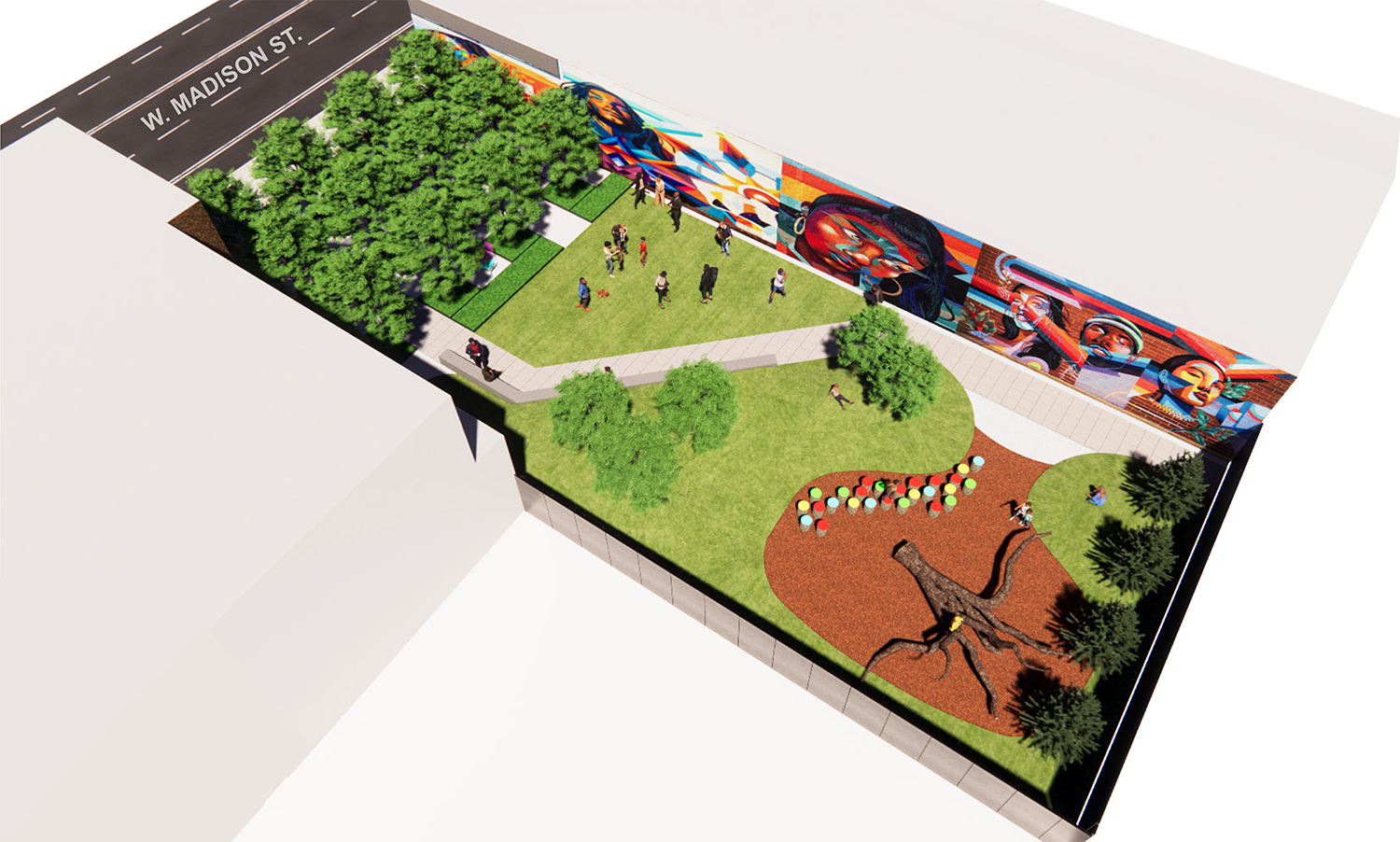 4453 W. Madison St., West Garfield Park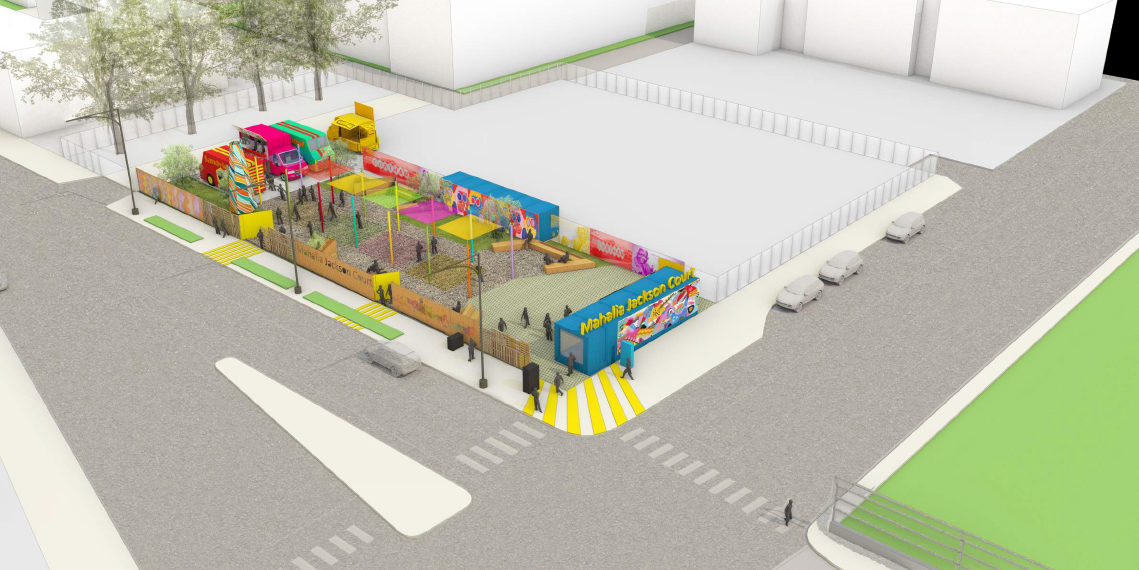 1-21 E. 79th St., Chatham