Oakwood Shores Terrace Apartments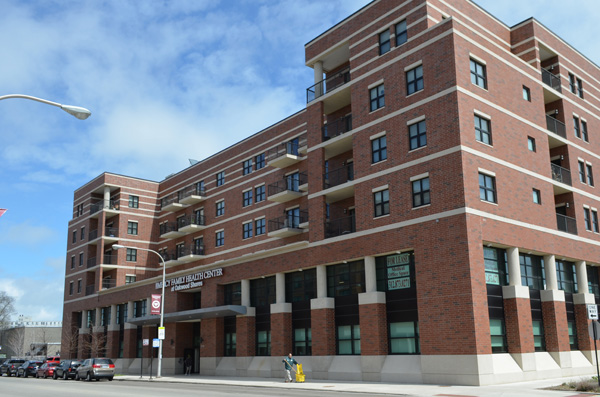 3755 S. Cottage Grove Ave.
Completed in 2013, Oakwood Shores Terraces in Oakland combines 48 units of mixed-income rental housing with a 28,000 square-foot clinic operated by Mercy Hospital and Medical Center. Nearly 75 percent of the units are priced as affordable. The $23.5 million, 89,630-square-foot project was developed by The Community Builders Inc.
DPD Assistance:
• $7.9 million tax credit equity
• $1.2 million TIF
• $2.1 million loan
• Land write-down