In 2018, the Department of Planning and Development (DPD) in coordination with the 7th Ward office of Ald. Gregory Mitchell, received a $150,000 grant from the Regional Transportation Authority's Community Planning Program to study the East 75th Street and East 79th Street corridors in South Shore, between South Stony Island Avenue and Lake Michigan.
The South Shore Corridor Study examines the retail and housing markets along these corridors, within the context of transportation improvements and changing demographics. The study provides a blueprint, outlined in a set of 10 "Ideas for Action," that the City, its partner agencies, and the neighborhood more broadly can use to position these corridors for future success.
The study was adopted by the Chicago Plan Commission in May 2020.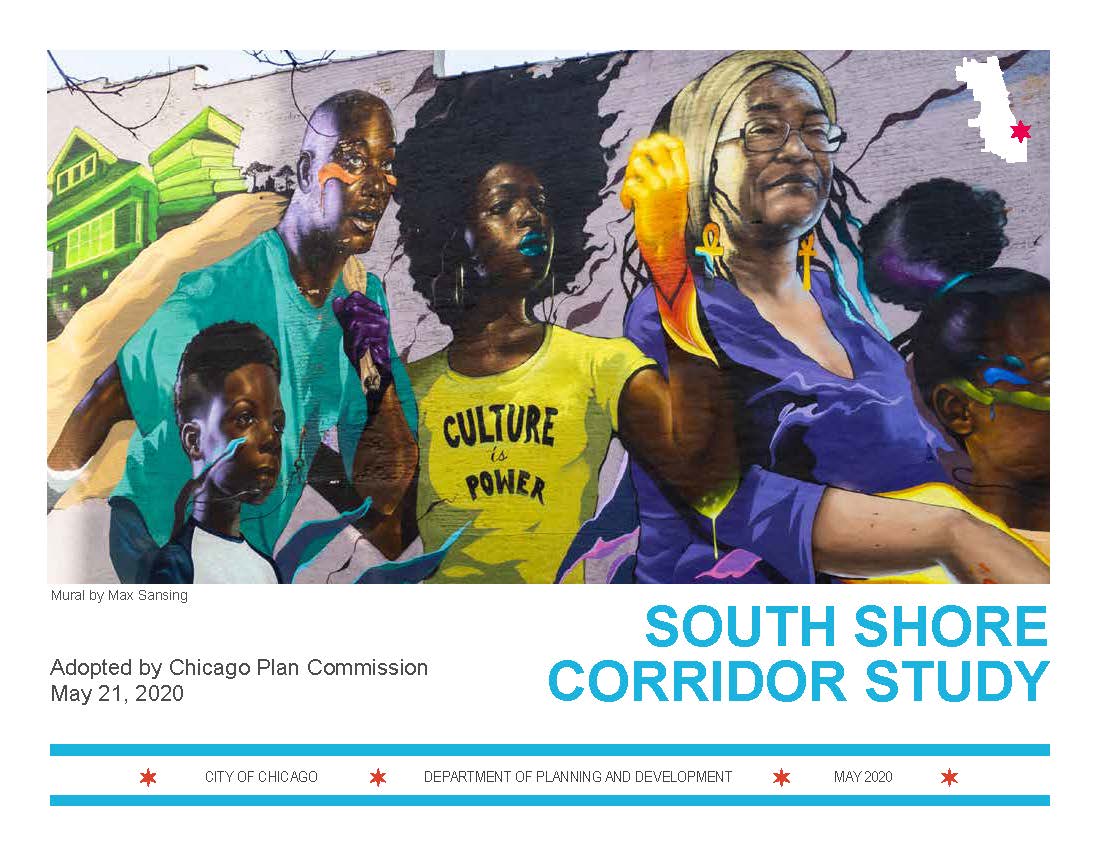 Transit technical report
Retail technical report
Housing technical report