December 18, 2012
Mayor Emanuel Meets with Indonesian Consul General Andriana Supandy
Mayor's Press Office 312.744.3334
---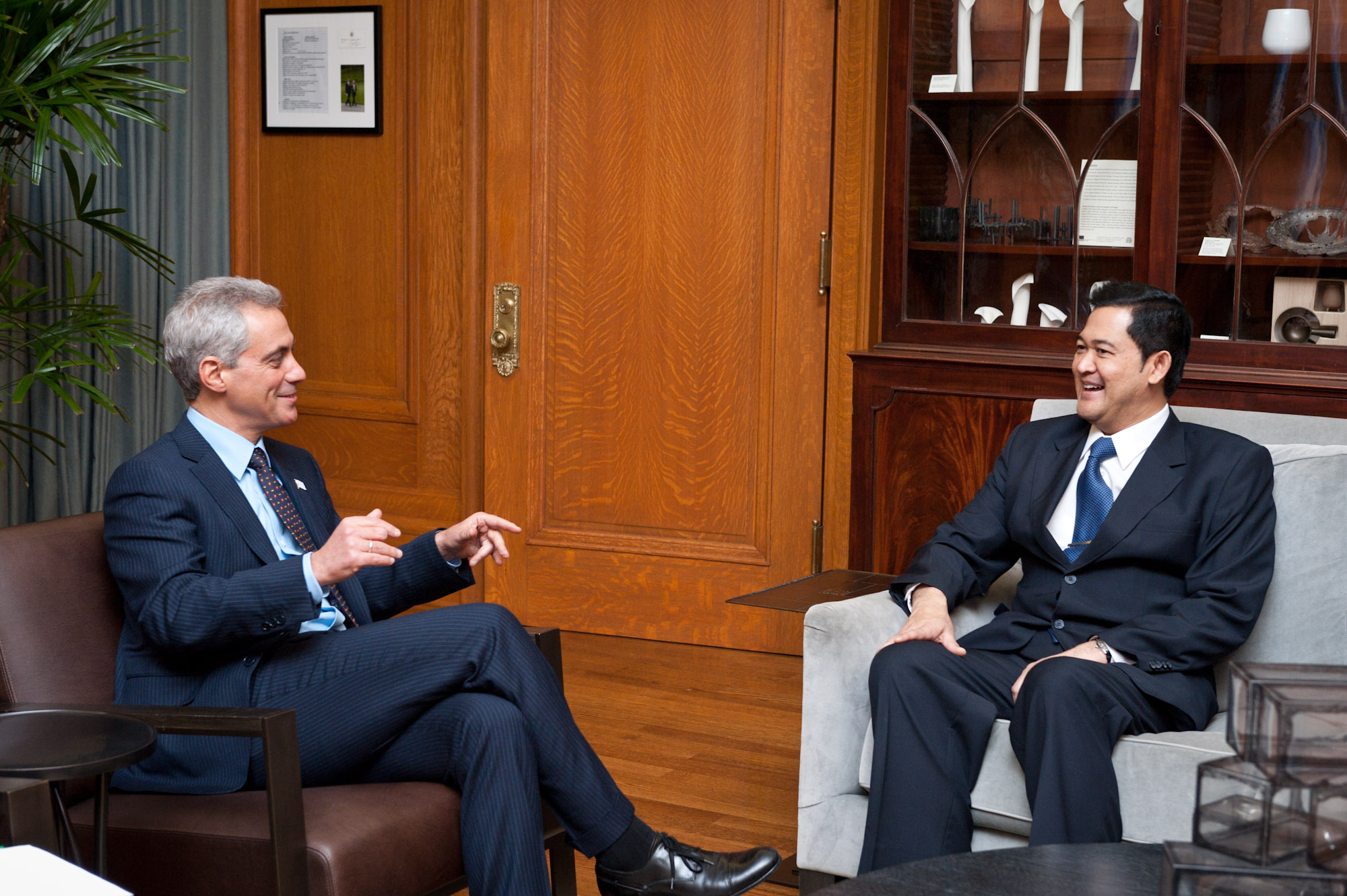 Today, Mayor Rahm Emanuel met with the Indonesian Consul General Andriana Supandy to discuss the country's growing international trade relations with Chicago.
"There's great potential and opportunity for international companies to expand here in Chicago," said Mayor Emanuel. "I am focused on fortifying and growing our trade relations to the cultural and economic benefit of both Chicago and its global partners."
Consul General Supandy has served as Consul General of the Republic of Indonesia since November 2012. Previously, he has represented the Republic of Indonesia in Beijing, Brussels and the United Nations. His experience includes building Indonesian relations with European communities and the United Nations.
Over twenty-five Chicago-based companies which include Boeing, Hyatt Hotels, Abbott Laboratories and Roberts & Schaefer have a presence in Indonesia. In 2011, Chicago exports to Indonesia included medical instruments, electronics and machinery while importing electronics and apparel. Last year, Indonesia and Chicago total trade amounted to 1.1 billion dollars; the United States is the fourth largest trade partner with Indonesia.
###
Photo Caption: Mayor Emanuel and Andriana Supandy, the Indonesian Consul General Meet to Discuss Growing International Trade Relations Between Chicago and Indonesia
Photo Credit: Patrick Pyszka // City of Chicago