December 11, 2012
Mayor Emanuel Welcomes the Consul General of Finland, Ambassador Jukka Pietikainen
Mayor's Press Office 312.744.3334
---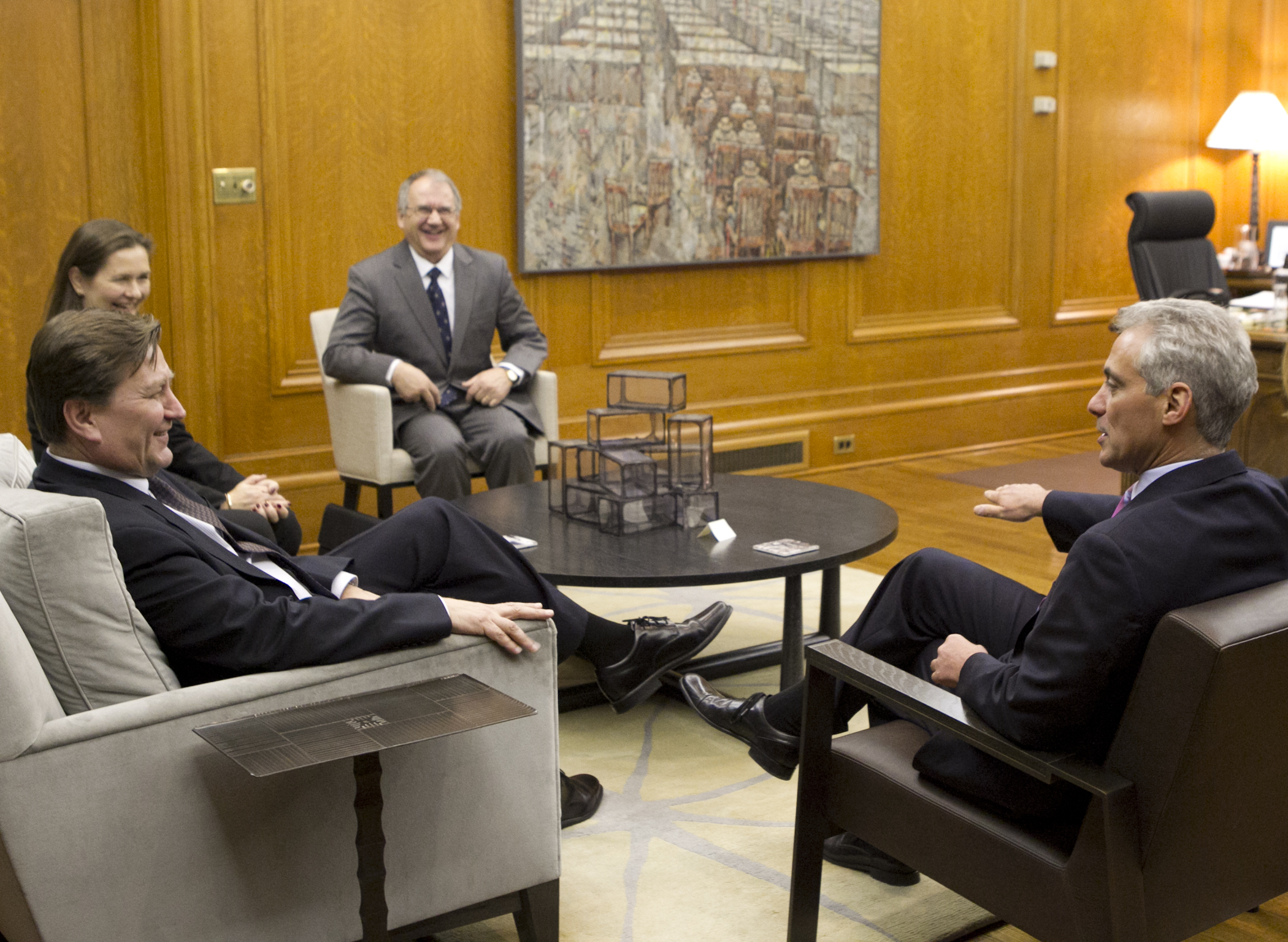 Mayor Rahm Emanuel today welcomed Ambassador Jukka Pietikainen, the Consul General of Finland in New York. Mr. Pietikainen and Mayor Emanuel discussed their ongoing commitment to promote economic development between Chicago and Finland.
"Mr. Pietikainen and I had a productive meeting centered around economic development and opportunities for growth," said Mayor Emanuel. "Chicago and Finland have had a strong relationship, and we are looking to build on the success we've seen with Nokia and other Finnish companies that have business interests in Chicago. I look forward to working with the Consul General on growing together in the future."
This is the second meeting Mayor Emanuel has held with the leadership from Finland. In July of last year, Mayor Emanuel discussed the Finnish education system with the previous Consul General of Finland to New York, Ritva Jolkonnen. The Mayor of Helsinki, Jussi Pajunen, has also met with members of the Mayor's office to discuss possible avenues of collaboration in innovation and technology.
Earlier this year, Mayor Emanuel and the Finnish-based company Nokia announced that they would be moving there Browser Service Division, along with 150 employees, to their current Chicago loop location which already houses the Location & Commerce division. Along with the announcement of the Browser Service Division relocation, Nokia announced plans to add 100 employees immediately for their Location & Commerce division.
There are over twenty Chicago area-based companies in Finland with economic activity between Finland and Chicago totaling $575 million yearly.
###
Photo Caption: Mayor Rahm Emanuel and Jukka Pietikainen, the Consul General of Finland Meet to Discuss Fostering Economic Growth
Photo Credit: Brooke Collins // City of Chicago