April 26, 2013
Mayor Rahm Emanuel Celebrates Arbor Day with Tree Planting
Mayor's Press Office 312.744.3334
---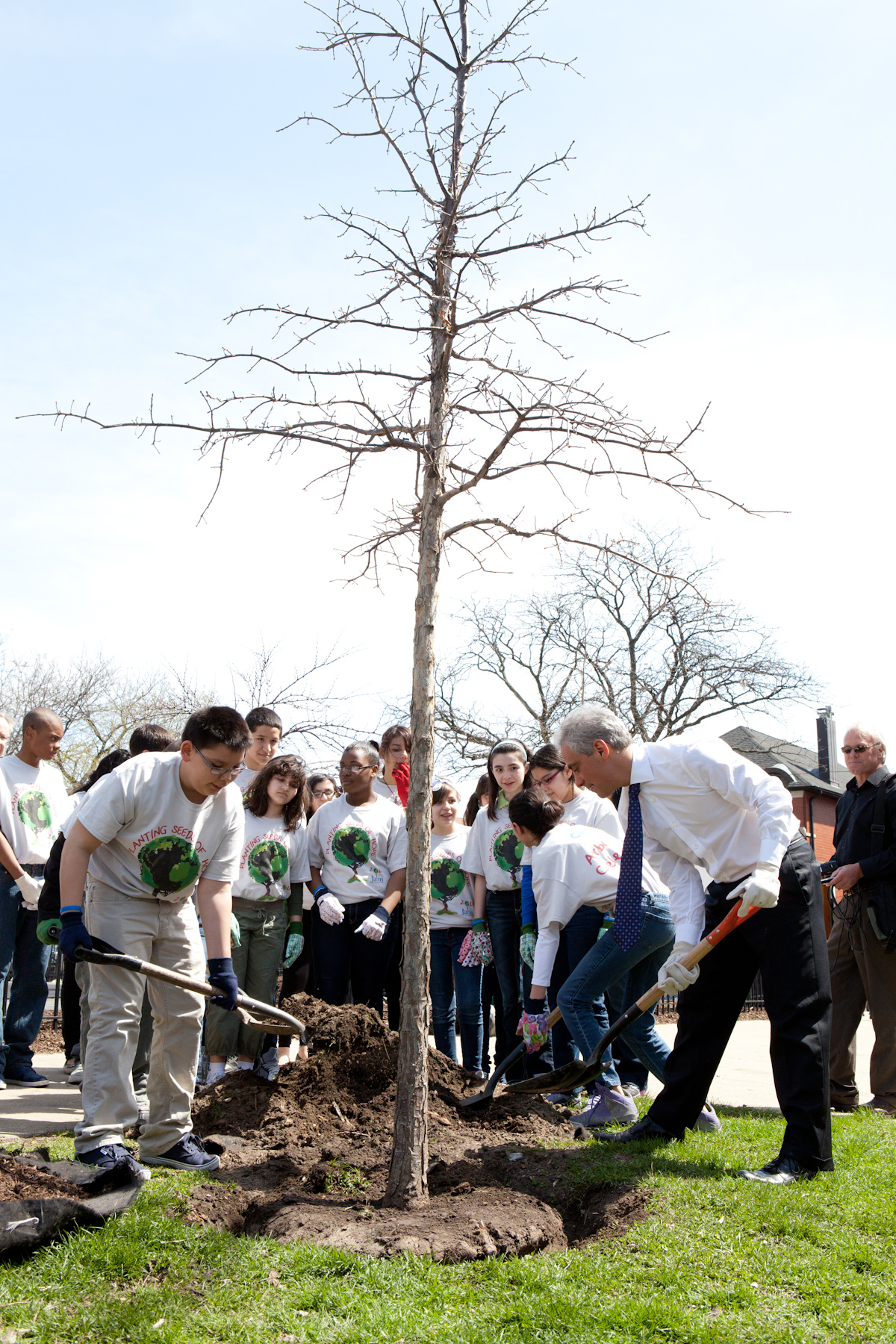 Today, Mayor Emanuel was joined by Chicago Department of Transportation (CDOT) Commissioner Gabe Klein in celebrating Arbor Day, planting a total of 31 trees in the parkway and playground of Friedrich Jahn World Language Elementary School, 3149 N. Wolcott Street. Today's celebration came as City Hall announced plans to plant nearly 3,800 trees in neighborhoods across Chicago this year. This work will be done through various programs and projects in Mayor Rahm Emanuel's Building a New Chicago infrastructure investment program.
"Planting and protecting our trees is part of Chicago's past, but also an important part of creating a greener Chicago for our future," said Mayor Emanuel. "Building a greener and more sustainable Chicago is an important element of all that we do in the city, and will create economic opportunity for our residents while providing a better quality of life not only for us, but leave a better Chicago for our children and grandchildren."
Chicago has an estimated 3.5 million trees on both public and private property, which cover more than 17 percent of the area, according to the U.S. Department of Agriculture. Chicago's urban forest removes about 25,200 tons of carbon per year and about 888 tons of air pollution annually.
###

Photo Caption: Mayor Emanuel plants a tree in celebration of Arbor Day
Photo Credit: Brooke Collins // City of Chicago