April 1, 2013
Mayor Rahm Emanuel Joins Caterpillar CEO Doug Oberhelman To Launch Illinois Business Immigration Coalition
Mayor's Press Office 312.744.3334
---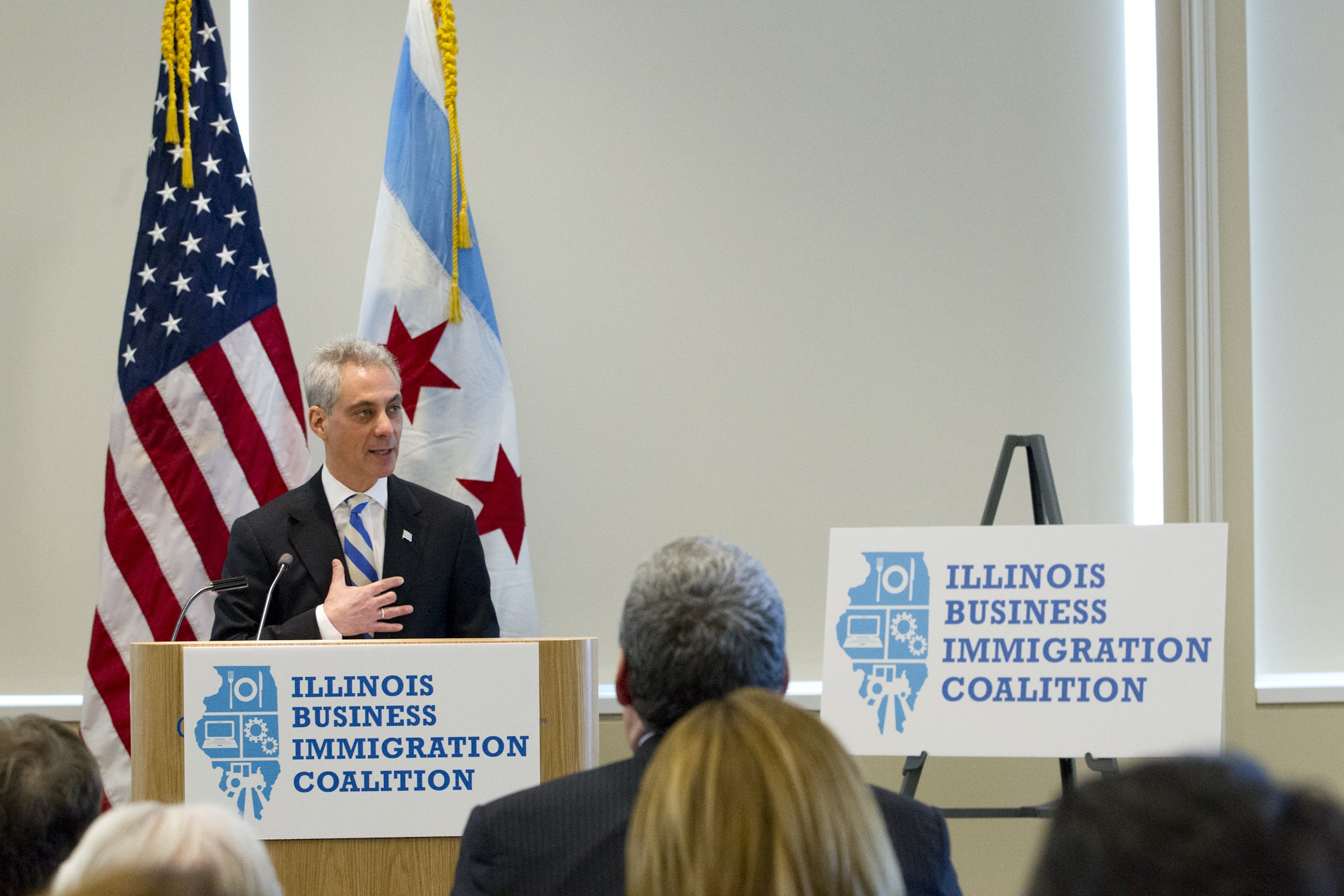 Mayor Emanuel joins Caterpillar Chairman and CEO Doug Oberhelman and other Illinois business and civic leaders to launch the Illinois Business Immigration Coalition (IBIC) in an effort to promote the passage of common sense immigration reform.
"It's time to put partisanship aside and focus on the economic contributions that immigrants have made throughout Chicago's and our country's history. We all agree that immigration doesn't just promote our values; it creates value for our businesses, our residents and our communities," said Mayor Rahm Emanuel. "I want to thank the Illinois Business Immigration Coalition for demonstrating that what is ethically right for Chicago's families is also economically smart for our businesses and residents."
IBIC will consist of a group of bipartisan business leaders, business groups, trade associations, and immigrant rights groups to reach both parties in Congress to enact legislation that will provide Illinois companies with both the high-skilled and low-skilled talent that they need, and promote the integration of immigrants into our economy as consumers, workers, and entrepreneurs with a path to legal status and full citizenship.
###
Photo Caption: Mayor Emanuel Joins Caterpillar Chairman and CEO Doug Oberhelman and Other Illinois Business and Civic Leaders to Launch the Illinois Business Immigration Coalition
Photo Credit: Brooke Collins // City of Chicago