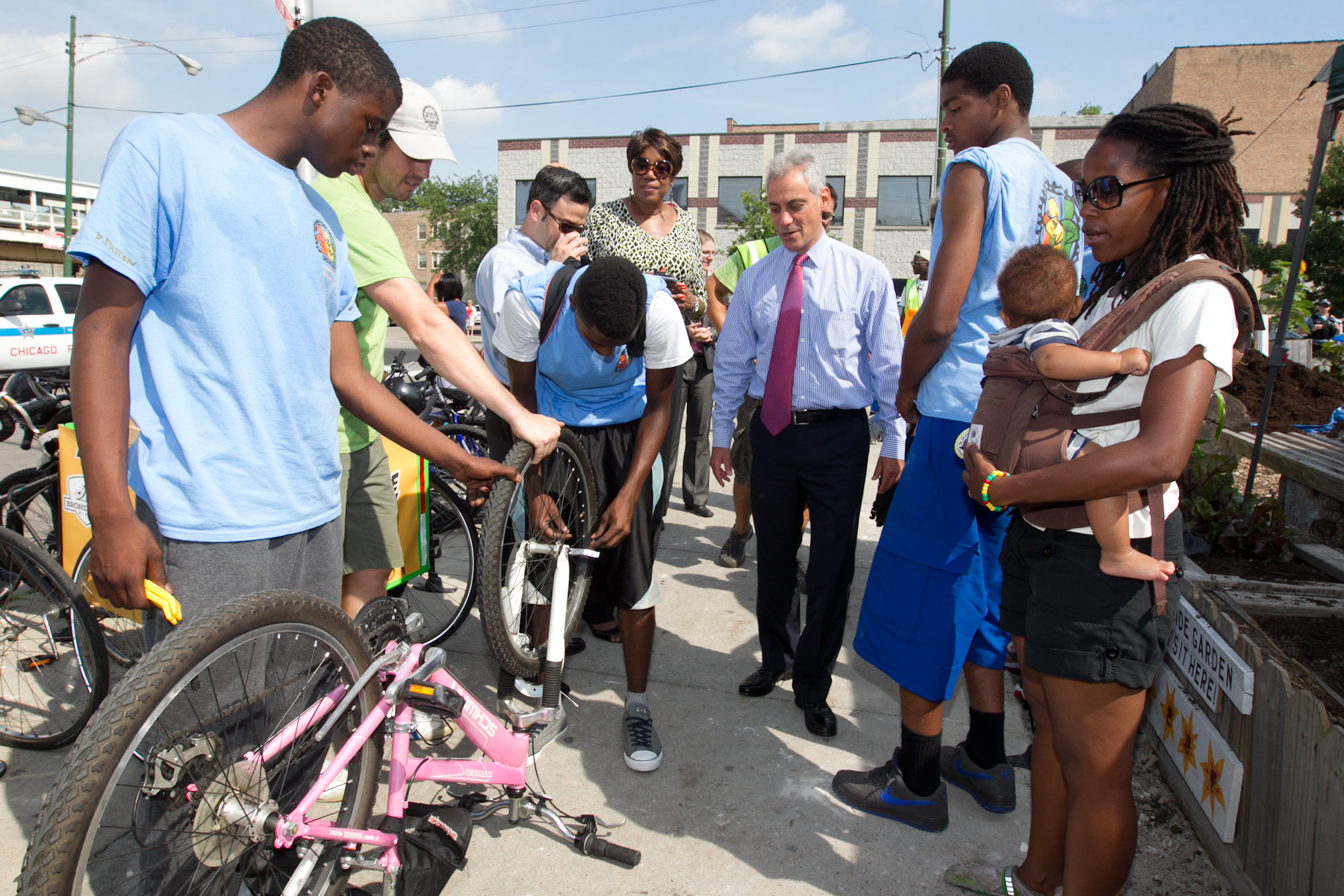 Mayor Rahm Emanuel today visited with students in the City's Greencorps Youth program, the $2.5 million program that is providing 600 summer jobs for at-risk students attending 15 Chicago Public High Schools.
"Greencorps Youth has brought together students, mentors and community group leaders to engage youth in summer learning and meaningful work experiences," Mayor Emanuel said. "I am committed to investing in programs that provide safe alternatives for our young people to reduce the risk of kids getting involved with drugs, gangs and violence."
Greencorps Youth is a collaboration between the Department of Family and Support Services, Chicago Department of Transportation and Chicago Public Schools to provide high school students summer learning and workforce training.
The program provides an intensive six-week training program focusing on horticulture (careers in landscaping, urban agriculture, tree care, ecological restoration) and cycling (safety, repair, bike opportunities).
About 120 of the students will continue to work throughout the school year in various internships, including Alta Bicycle Share, where 20 students will be hired to work as Divvy bike share mechanics and system rebalancers.
With this program, and others such One Summer Plus, the City is now offering summer programming to more than two-thirds of the City's at-risk youth population.
# # #
Photo caption: Mayor Emanuel visits with young people participating in Greencorps.
Photo credit: Brooke Collins, City of Chicago.