February 7, 2013
Mayor Emanuel Meets with Leaders of Chicago's Faith Community Receives Report on Recent Visit to Israel
Discussion Includes Insights on Continued Ways to Strengthen Chicago through Embracing of Diversity
Mayor's Press Office 312.744.3334
---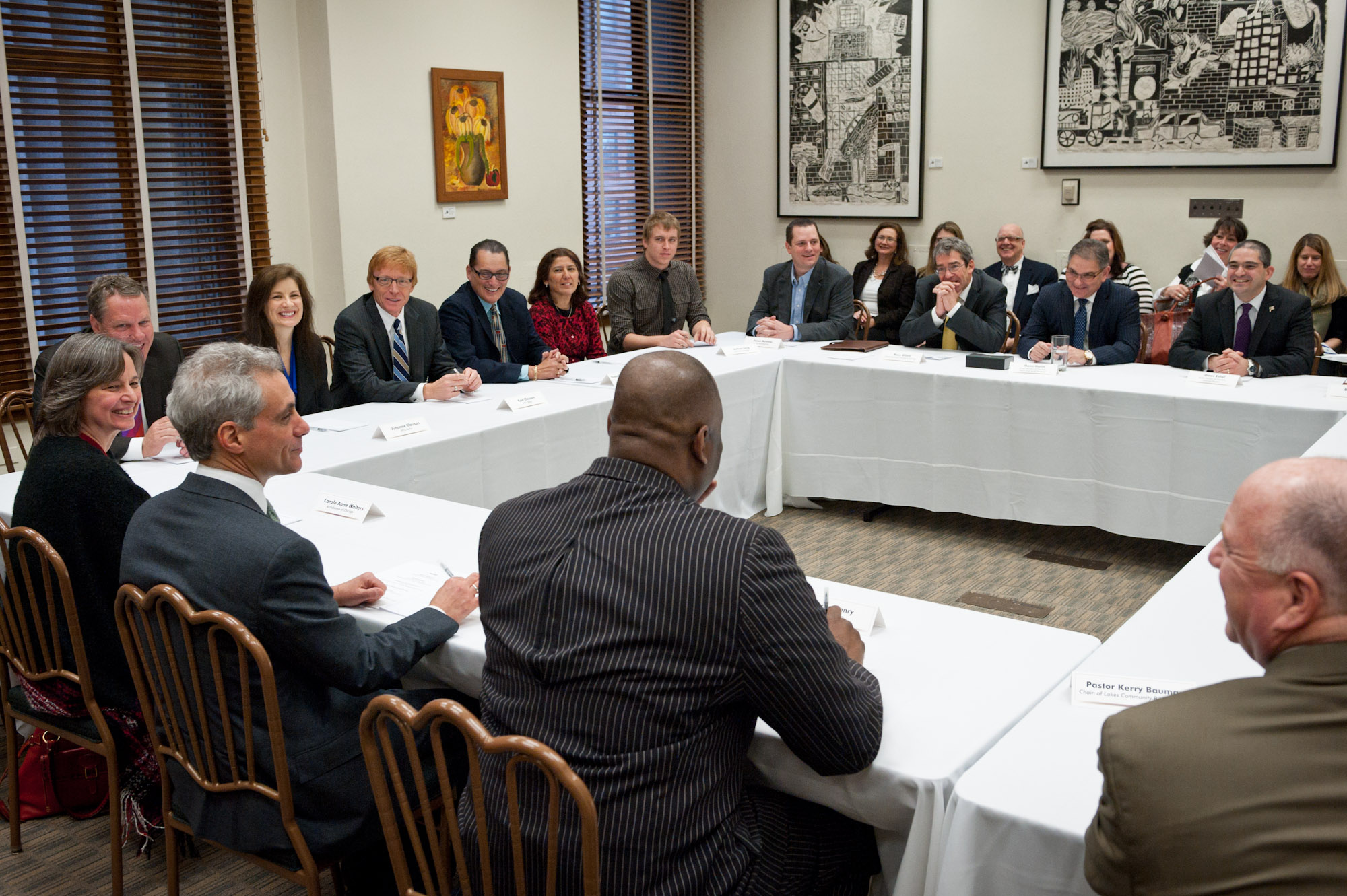 Today, Mayor Emanuel met with a Chicago interdenominational faith delegation that had recently visited Israel to hear about the group's visit and the valuable insight they brought back regarding bringing together leaders from different denominations throughout the Chicago and Chicagoland Area to improve the city of Chicago.
"I applaud the leaders of the delegation for taking the opportunity to forge new bonds with their counterparts and in the process strengthen Chicago and our faith community," said Mayor Emanuel. "By engaging in dialogue about our common roots, we are able to see more clearly the common responsibilities we have here in Chicago. Our future will be brighter for this collaboration and I look forward to seeing the fruits of their efforts."
The visit provided religious leaders from different faiths an opportunity to explore the commonalities of their religious and cultural views in the hopes of forming a firm foundation for leaders to understand their shared future here in Chicago.
The interdenominational faith delegation was brought together by the Israel Ministry of Tourism in Chicago with representatives from the various religious institutions from the city of Chicago and Chicagoland. The delegation travelled to Israel together from January 7-17, 2013.
###
Photo Caption: Mayor Rahm Emanuel meets with leaders of Chicago's faith community
Photo Credit: Patrick Pyszka - City of Chicago